For those people who love to go camping, backpacking, or hiking during the rainy season, the one thing that everyone complains about is that when they reach their destination, they find that everything in their backpacks and sports bags is all soaked through. You have come all this way only to find the things you need to use like your sleeping bag and your underwear are wet and this is not a good start to your day. It doesn't even have to be raining for your things to get wet and you could just be crossing over a river or walking beside a waterfall for your things inside to retain moisture. For the newbies, this is something that they learn about early on and so as they become more experienced, they understand and realize the importance of having a dry bag.
To keep your things dry, you need a dry adventure bag and you need to make sure that it has the best waterproof technology and that it really will keep everything as dry as a bone. This is a significant investment in a piece of kit that is going to be incredibly useful and it will dictate whether or not you have a good day. To have a better understanding of the benefits of having a dry adventure bag, the following are just some of the reasons why you need to purchase one.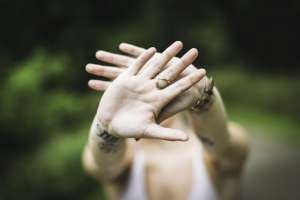 It protects all of your gear –
It is essential that your dry bag protects your items 100% because we carry a lot of equipment and other personal items that we have paid a significant amount of money for and so we want to be able to use them when we get to your final destination and when we returned back home again. A dry bag is essential for those people who like to go walking in the mountains, go camping or who spend a lot of time on the water like rivers and lakes. You have to be ready for the unexpected in case you drop your bag into the water and then everything that you have inside can survive even under these extreme and harsh conditions.
It is important to know before you go and there is nothing worse than investing in a cheap bag for it to start learning water in after only a short time. The bag itself needs to be made of waterproof materials and that includes everything on the inside and outside of the bag. There is a lot of new technology used to create this kind of drive-by and so that is why it provides complete protection for all of your year and other equipment. The other beautiful thing about it is that it is actually built to last and people have been using their dry bags for 10 years or more and they have experienced any leaks whatsoever.
These are only two of the reasons why you need to invest in a dry bag and there are many more. When you think of the items that you keep inside your bag like your smartphone, your camera, and maybe even your notebook and how much it will cost you can replace all of these, it seems like a no-brainer to invest in a quality dry bag.