Many iPhone apps are built for specific purposes whether it is related to mental health, outdoor fun, listening to songs, or chatting with your friends. Seniors who feel bored or lonely at home can download a few apps on their smartphones to spend their leisure time productively. Here are some of the apps free for download which is highly rated for seniors and can brighten their overall mood.
Park 'n' Forget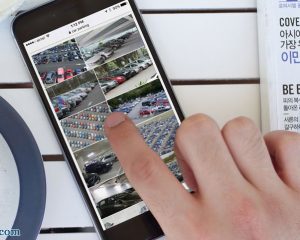 Some seniors have memory-related problems and forget where they have parked their car which can be frustrating. It can be a headache for seniors to locate their car while walking in the intense heat and through the loaded parking space. Park 'n' Forget is one of the greatest and easiest apps to navigate where your car is parked even in a crowded parking area. You don't need an internet connection to use Park 'n' Forget and it will easily direct you the way to your car. With a single click of a button, you can launch Park 'n' Forget and you are at your destination and save time.
Lumosity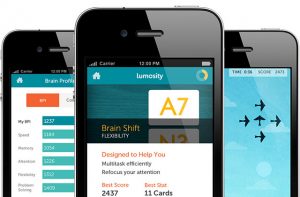 Mental wellbeing and physical health are interlinked with each other. Many developers are focusing on brain-health apps which are being built specifically for seniors who are on the verge of cognitive decline. By using Lumosity, an online brain game, seniors can boost their memory, processing speed, critical thinking skills, and attention. The Lumosity app features many puzzles, twisters, and memory games which are easier for seniors to play and have fun with. It can be used as a daily brain workout for seniors who have nothing else to do at home.
Pandora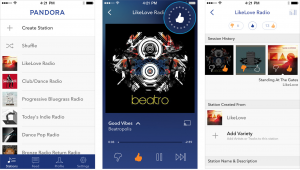 Seniors who are fun-loving and used to dance when they were teenagers can be fascinated to download Pandora app, which allows them to listen to their favorite songs. By using the Pandora app, seniors can create their own playlist based on the songs, artists, genre, or tunes they like. They can browse several songs based on their mood and the kind of activity they are engaged in. You can download Pandora for free which have many amazing features such as replaying track, high-quality sounds, and can offer a remarkable music experience which changes according to your music taste.
Skype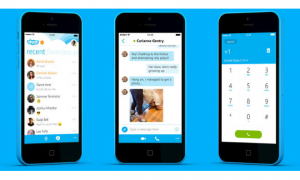 Skype offers many newly designed ways to connect with the ones who live far away from you. This app allows seniors to video chat their long-distance relatives on group calls or individually. Skype is one of the famous apps used regularly by millions of people to interact with each other and stay in touch. Seniors with limited mobility can freely communicate via Skype with their relatives and friends and are becoming increasingly popular among them.
WebMD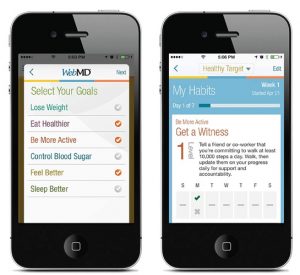 This app is the one-stop-shop for people to seek credible health-related reviews and ask questions related to your physical health. WebMD is created based on the famous medical website where many articles are posted daily to help people who are experiencing certain age-related symptoms or diseases. However, seniors should always consult a professional doctor if they have serious health-related concerns. WebMD is a free health and fitness app for people of all ages.
The Weather Channel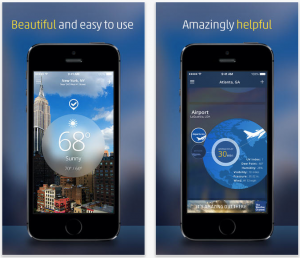 Weather Channel is one of the most reliable and used app everywhere in the world to check the current weather forecast and temperature in your city. Seniors can check the Weather Channel app before leaving the house if they are scared of getting stuck in the rain while driving on long routes. The Weather Channel app can keep a fine track of your frequently traveled routes and develops daily weather reports based on the area you are residing in. It can give you an indication of the kind of whether you are likely to experience in the next 15 days.
Goodreads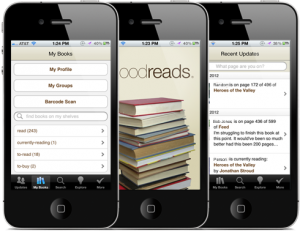 Seniors who are avid readers can download Goodreads apps, which is one of the most downloaded apps and host the largest chain of readers. You can read and review any book you like as well as receive suggestions based on the genre of books you download. Amazon allows consumers to rate and review every one of their books, which can be wonderful for seniors who want to share their expert opinion with millions of people. Seniors can also make a bookshelf on the Goodreads app where they can save their favorite books.
Find My iPhone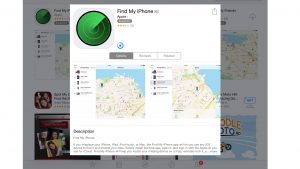 It can be hectic for seniors to find their phone after they forget where they have placed it. By using Find My iPhone app, you can easily locate your lost or stolen phone. It is one of the most highly rated apps on the App Store which lets you track down your iPhone as long as it has an internet connection. However, in case you lost your phone and unable to track it down, you can at least eliminate all the sensitive data from your device. Watch a few YouTube videos to learn how to use Find My iPhone app.
Author Bio:
Marina Torres is fun loving and loves to blog. She is a storyteller, a foodie and looks forward to anything adventurous. She is a seasoned writer with experience in writing on any topic that catches her fancy. Currently, she is working for Home Care Assistance of Mississauga.