January seems to last forever. Yet, to be positive, before we know it, we'll be surrounded by warmer temperatures and chirping bird songs and it'll be time for spring cleaning and freshening up the home.
A great way to do this is by refreshing your front door, as it can make a huge change to the front of your home without making a huge commitment. Whether it's just the colour, or if you want a whole new door style, it can be a great way to maximise your kerb appeal and freshen up your space.
Composite doors combine attractive design, unbeatable security features and outstanding energy efficiency. They've gained the trust of many homeowners across the UK and with a wide range of designs available on the market, they can create the perfect look for your home and help you to create an aesthetic you can be proud of.
Why is Kerb Appeal So Important?
Kerb appeal is the first impression someone gets when they view your home, all relating to the overall attractiveness of the property and the surrounding street.
This appeal can be vitally important, should you be looking to sell up any time soon. In fact, any home with a good kerb appeal can present higher prices than comparable properties.
The Benefits of a Composite Door
It's important to understand that composite doors are made up of multiple materials. This, therefore, offers great levels of strength and durability.
In fact, the core of a composite door will contain wood, insulating materials and many other layers which will offer weather resistance to your door.
Composite doors are also highly secure and will help to keep your home safe. They include high-quality locking systems and as standard many offer multi-point locks which meet the latest industry standards so that you can rest assured that your home is protected.
Purchasing a Quality Right Door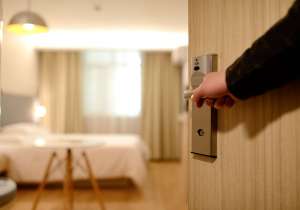 When you're faced with purchasing a quality composite door, there are various things that you should keep an eye open for, especially as the right door can set the tone for the overall appearance of your home.
Design
Many composite door manufacturers will offer a large spectrum of both contemporary and traditional options. What's more, this choice has improved and increased hugely over the past few years, meaning that finding the right door that ticks all of the boxes will be easy.
Glazing
The next thing you should think about is the glazing that will be placed on your door. Most suppliers will offer both decorative designs and much simpler options.
Door Furniture
Don't let down a good door by option for door furniture that is of poor quality. These will tarnish in a matter of months, and can even fall off within a year. 
Choosing the Right Supplier
If you're paying your hard-earned money to purchase a composite door, you of course want it to work correctly and look excellent over the next few years.
Make sure to understand what guarantees your composite door will come complete with and what cover you will have should something go wrong.
Our Top Tip:
We recommend that you purchase your new composite door from a trusted leading supplier, such as Chase Garage Doors, a leading provider of composite doors in Wolverhampton.