The polo shirt stands out with its versatility. It works well with any style and situation. It shines as a shirt for the summer, ideal for outfits during the warm days.
Whether for sporting or leisure, the polo shirt pairs well with chinos. It is also a staple in golf courses, tennis courts, and beaches as the gentleman's shirt.
But how would one carry the polo shirt with a more preppy and classy style? How does one wear the polo shirt properly without looking out of place or uncultured?
Let us explore these details and take a moment to learn how to wear a polo shirt the preppy way.
1. Find the Right Fit
When it comes to wearing a polo shirt, you first need to make sure it is the right fit for you. In searching for the right polo shirt, remember that these shirts tend to be skim and they wear close to the body.
You can wear them fitted, but make sure to not wear them tight. As for the shirt's length, make sure to size them according to your height.
In that train of thought, also pay attention to the type of hem the polo shirt has. This is to avoid having the shirt design become unflattering to your figure.
2. Leave the Collar Alone
The most distinct feature of the polo shirt is on its collar. It gives the in-between appearance of having to dress up and opting for something more casual. When choosing additional pieces of clothing to go with the polo shirt, pay attention to the collar.
One notable concern is with popping the collar. It was a fashion statement that worked out back in the day. But as the years passed, the fad also vanished.
The optimal option for the collar is to leave it alone. This way, you can bring the most out of the best out of the shirt's design.
3. Not Designed for Layering
Due to how polo shirts run by design, the fit does not allow for other layers of clothing underneath it. This means no undershirts or you'd risk them slipping from under your sleeve or crumpling at the collar.
Another faux pas when it comes to polo shirts is layering it with another polo shirt. It may look interesting. However, it could prove to be more of an attention-seeker look than a fashion statement that you can rock.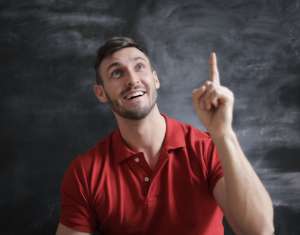 4. Know When to Tuck in
We mentioned in a previous point how you should pay attention to the polo shirt's length. You may have the right size from the sleeves and the fit, but it would pose a problem when the shirt length is too long. It may end up throwing your proportions off.
When you find one with the right size, the length should reach right around the waistline. This allows the shirt to look great when tucked in and when left tucked out.
Certain polo shirt styles would sport the tennis tail where you have a longer back helm. These would look better when tucked in, making the shirt look neat and stylish.
5. Style and Coordinate by Color
Having the shirt in the right fit answers one aspect. There are other factors that come with the shirt, such as color and style.
Certain rules come to play when picking the right clothing to match, as well as finding the right colors to match the look.
One of these is with the color combinations. Certain colors work well together while others clash. Among which include the use of analogous and complementary colors, as these would look good together.
You can check these out for a more detailed guide on coordination.
Color and Skin Tone
Aside from clothing, you should also look at how the clothing colors work with your complexion.
For instance, having a fair skin tone would be great for colors like grey and charcoal. Dark enough colors to complement a lighter skin tone would include navy and burgundy. Certain shades of brown and green can also prove wonders.
For those with a darker complexion, lighter colors would suit you. It adds contrast by using colors like light blue and white. When possible, avoid dark colors.
But what if your complexion runs in between, having a more olive look? You have a much broader choice with colors. You can go with light or dark colors with ease, given that you avoid shades that blend too closely to your skin tone.
Solids and Patterns
With how polo shirts come in a variety of styles, it tends to be either patterned or solid. A good rule to note when coordinating your outfit with this is to have "two plains and one fancy."
In this case, when you wear a patterned shirt, make sure that your trousers and another article of clothing are solid colors. The patterns can act as an accent to the style, like these preppy shirts.
6. To Use or Not to Use a Blazer?
Due to its style that it hangs between the casual and formal look, the polo shirt may work well with a blazer. Other styles would make use of this fact to rock the smart-casual approach. Other jackets would work well but not the blazer.
The blazer shines more with a dress shirt, despite the polo working well with it. With that in mind, you can still experiment with your outfit. Find the match that fits your personality.
Rock the Polo Shirt With Style!
Fitting for the comfort it provides, yet still classy for a more casual style, the polo shirt works out like a gentleman's go-to of clothing. Despite its signature, think of rocking this with other outfits and coordinate with a more creative touch.
Play around with your look and go stylish today.
Did you find this guide useful? We also cover other topics that you can check out. Feel free to browse and read our other articles today!