Storing units are incredibly useful when you are trying to organize your stuff. Today we are going to share a couple of tips that will help you pack your stuff better. If you know how to pack properly you can end up storing more things there, and it will take a lot less time to find the items you need.
First of all, you need to choose the storage unit so you know how much space you have. For instance, you can take a look at storage units Rancho Cucamonga. Now it is time to come up with a plan for packing.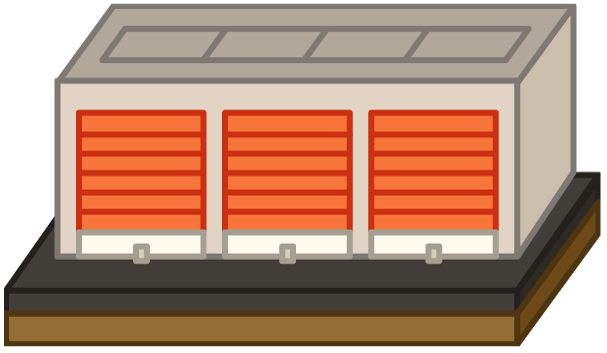 Find the right containers
It is very important to choose the right containers for your items. Try to use similar containers, and avoid garbage bags as they are very difficult to stack. Cardboard boxes can be useful, but when it comes to heavy items they might not be reliable enough.
Plastic bins usually work perfectly. Make sure they have the same shape so that you can organize them properly. If you can, find containers that have similar sizes as well so that you can stack them perfectly.
Throw away the things that you don't need
If you sort your things before packing them you will end up saving a lot of space. While this is time-consuming, it will be really helpful when you are packing your stuff. Storage units cost money, and there is no reason to rent a larger storage unit when you can get rid of some of the stuff right from the beginning.
Extra precautions
When it comes to fragile items you need to be extra careful. If you are storing items such as mirrors or framed photos you need to make sure that they will be protected. You can offer them extra protection if you are creative when you pack. For instance, you can use some blankets or even old sweaters in the boxes with fragile items. Bubble wrap is incredibly useful as well and you should use it as often as you can.
Heavy items should on the bottom of the unit
You need to come up with a placement plan. If you stack more boxes make sure that you place the heaviest items at the bottom. This way, the base will be a reliable one. The small, fragile items should be placed at the very top.
Take advantage of the gaps
When you are done stacking the boxes there might be some remaining space. Try to use the space to the max. For instance, if you have large items that are difficult to pack, such as bikes or even pieces of furniture, you can place them at the front of your locker.