Snapchat stands out from other social apps in several ways, and this has made it very popular throughout the world. The platform allows users to capture and share photos and short videos that are auto-deleted after a certain period. The person that shares a post gets to decide how long it will be live.
However, as straightforward as it sounds, Snapchat is not all glory and fun. The platform is often abused and can be ground for cyberbullying and other vices like sexting. Also, the idea that the messages disappear can give users a false sense of security, giving them the freedom to be irresponsible.
Several monitoring apps promise to help you monitor Snapchat.  While some have specific features that target the platform, like Snapchat Spy with Cocospy, others are just general apps that trial activities of a mobile device.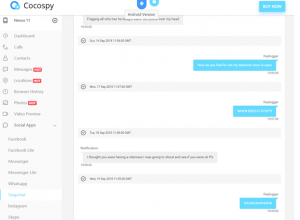 Why Monitor Snapchat?
In most cases, Snapchat monitoring is performed by parents who want to know what the kids are doing in these social platforms. If you have a child that likes to spend most of their time on Snapchat, you will be curious to know what they are doing. So, the main reason for monitoring Snapchat is to ensure that the users remain responsible and safe.
Cases of cyberbullying are growing rampant, and with a platform like Snapchat, users can become vulnerable and fall prey to cyberbullies. There are also perverts prowling the web to exploit users maybe through sexting and other forms. So, in case you suspect that Snapchat is a ground for trouble for your loved one, you may want reassurance that all is well by monitoring their accounts.
Besides being used by parents to keep an eye on their kids, Snapchat monitoring can also be used if you suspect a partner is cheating. Also, if there is suspicion someone may be misusing the platform in any way, you can monitor their account to establish the truth. However, make sure to first check the legal restrictions in your region concerning the use of monitoring apps.
How to Monitor Snapchat
To monitor Snapchat, you require a competent and reliable tool packed with the right features. Cocospy is one such tool that keeps you updated on all activities within a targeted Snapchat account. It can achieve this through the Snapchat Spy feature that is simple to use.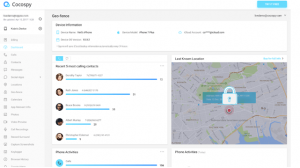 To get started with Cocospy, you need to create an account and activate a subscription first. There is also a demo on Cocospy's website that shows you how to go about monitoring Snapchat. Once you are done with the configuration, log in to the control panel, and you will be able to access the dashboard.
On the dashboard, select the Snapchat Spy function, and there you will get all the detailed information on the activities of the monitored account.  Every action is synced in real-time with the control panel, and therefore, you will be able to see messages or files even after they have been deleted. Each message is accompanied by a timestamp.
What Can You Discover from Monitoring Snapchat?
There is a lot of things you can learn as you Monitor Snapchat with Cocospy.  And if you are using a reliable tool like Cocospy, no one will even know you are spying on them. To begin with, you will learn the kind of messages they share.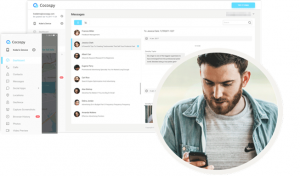 The messages being shared will determine if you should be worried and take an extra measure, or if the user is responsible enough. You will also be able to view media files like photos, videos, and audios.
With CocospySnapchat Spy feature, you can also gain access to contact details and timestamps to activities within the account. So, if a child is spending too much time on Snapchat or engaging with the wrong crowd, you can act quickly to ensure nothing gets out of hand.
Conclusion
No monitoring tool in the world can substitute for understanding between individuals. As a parent, you may need to inform your kids of the dangers within Snapchat and have them educated on the necessary precautions. This will teach them to remain responsible every time they are on the platform.
For spouses or employers, before you begin to monitor someone's Snapchat, ensure you have established clear guidelines concerning the platform. Once you suspect that the instructions or boundaries are not being adhered to, that is when you can proceed to monitor their account.