T-shirts provide the ultimate comfort, except when they're stiff and itchy. 
Rubbing at the skin and keeping you scratching a rough tee can ruin even the most fun outing!
But don't worry, it doesn't mean that you need to get rid of all your t-shirts and buy a completely new wardrobe (unless you want to!).
There are some simple ways to make your tees more comfortable. So without any further ado, let's answer the burning question of how to make a t-shirt softer!
Why do tees get stiff and scratchy? 
But why do some t-shirts get itchy and stiff after only a few washes and wears? Well, there could be a few possible reasons for that, but they all have to do with poor quality. 
To make t-shirt fabric, cotton fibers need to go through the processes of carding, combing, and blending, but the combing part that softens the rough fibers is sometimes skipped to save costs, resulting in a t-shirt will is stiff and quite scratchy.
Another way for manufacturers to save costs is to use cheap dyes with harsh chemicals that permeate the fibers of the thread and cause them to stiffen. Colors from natural materials usually don't have such an effect.
Lastly, if you're wearing a cotton blend tee, it's possible that again, to save money, the other fabrics in the blend are of low quality and have not been well-treated to ensure a quality end product. 
That's why always opt for high-quality t-shirts from trustworthy brands like Fresh Clean Tees. You can also check out Fresh Clean Tees guide on how to soften a t-shirt here.
Softening a t-shirt 
Softening your t-shirt not only makes it more comfortable to wear, but the process can also make the t-shirt fabric more breathable and protect your skin from the harmful effects of chemicals used to treat the cotton fiber.
What's best, most of the tee softening techniques are super easy and very cheap, so you'll save money and get the results quickly! 
Tips and tricks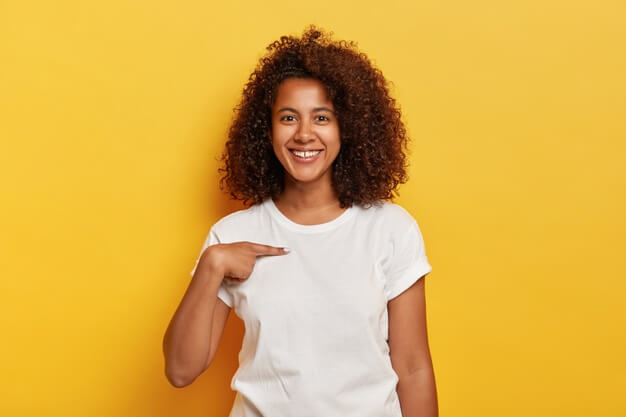 It's always great to have choices. Here are 5 proven techniques to soften the t-shirt that you can choose from! 
Vinegar Solution
A simple and effective way to soften your tees is to use a vinegar solution. It's important to remember to use only clear vinegar (wine and other colored kinds of vinegar will leave stains)! 
Mix a cup of vinegar and a tablespoon of soda, let it fizz until the soda dissolves, pour it into your washing machine, wash the t-shirts as you'd normally do, and dry on a rack.
Salt solution
It's as easy as the previous technique, but this one requires a pot and a stove too. In a large pot filled with water, mix in a cup of salt, get it to a boil, lower the heat and submerge t-shirts. Let them sit there on the lowest heat for 30-60 minutes, drain, and then wash the tees in a washing machine on a regular cycle. This process will work on cotton, cotton/poly blends, and modals, but not rayon.  
Pumice stone and scouring
You know the pumice stone you use to soften your heels? Or maybe you have some scouring pads in the kitchen? Well, you can use them on your t-shirts too! Rub the tee with the stone, leave in a bucket or bowl of water and fabric softener overnight, and then wash normally. Voila! 
The tumble dryer
Lastly, if you feel like skipping all of the above and have a dryer, you can soften your t-shirts in it. Firstly, wash the tees in the washing machine, air dry them 70-80%, and then toss them into the drier with some balls to beat up and soften the fabric. One time should be enough, but repeat if necessary.