The COVID-19 pandemic has changed the way people live their lives and these can also include the way you relocate a business. And, despite the life-threatening effects of the coronavirus, moving has been considered an essential service nowadays. As such, most moving companies have put a policy in place to ensure that all relocations are safe against the COVID-19. 
Thus, if you're planning to move your business during the pandemic, below are the four tips to consider from the get-go:
Hire A Moving Company 
When relocating your office during the COVID-19 pandemic, the first thing you should do is work with the best commercial moving company. With some relocation professionals by your side, you can make the whole transition less risky and stressful for you and everyone involved. Instead of worrying about how you're going to navigate a business move amidst the pandemic, you can rely on the movers to help you keep the process safer for everyone involved. 
Hence, when you're looking for a moving company, make sure they have the ability to ensure everyone's safety throughout the transition. This means you should search for a relocation service provider that does the following:
Wearing of face masks and gloves if necessary

Sanitizing hands at all times

Ensuring a safe distance with other moving crew

Disinfecting the moving truck and tools and equipment

Avoiding physical contact with other movers
As you can see, there are plenty of things you need to consider when hiring a moving company for a business move. Thus, if you need help in relocating your business, you should consider the movers' ability to protect you and your belongings during the process. 
Inform Your Clients And Suppliers About The Office Move
Moving your business during the pandemic is never easy. With all the things that need to be done, you may overlook the need for informing your clients and suppliers about the relocation. However, you should know that your failure to notify them may result in losing your business's client base. 
Because of this, it's best if you reach out to your clients and suppliers and inform them about the upcoming transition. Although it can certainly disrupt your business operations, you should provide them with an assurance that your company will still be available to serve your local clients. But, since you're relocating your business during the COVID-19 pandemic, you should consider the online way of notifying your clients and suppliers. Instead of relaying the information to them physically, you can send them an email about the move, send them messages, or call them directly on their mobile phones.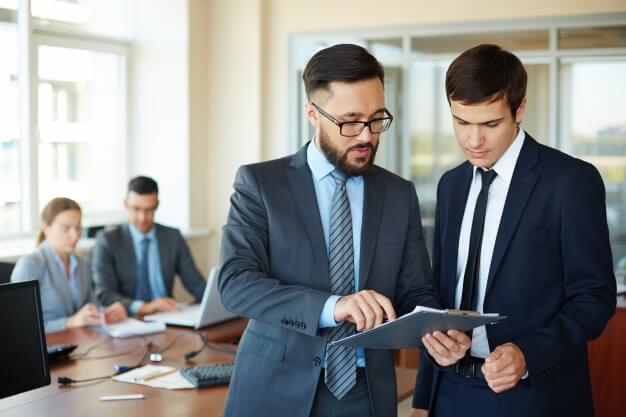 Moreover, if you also want the public to know about the upcoming move, you can post an announcement to your website and your social media accounts such as Facebook, Instagram, Linked In, and many more. By doing these methods, you can inform your clients and suppliers about the transition while ensuring the safety standards against COVID-19. 
Another essential tip for relocating during the pandemic is to get rid of unnecessary items and equipment so you can make the process a lot faster when packing up your office possessions. Typically, the more belongings you pack, the more boxes you need to load and unload from the moving truck. However, this situation can increase your risk of getting infected with COVID-19. 
For this reason, you should consider decluttering all your stuff before the packing task begins. That way, you can assist the professionals like cross country movers to accomplish the job as quickly as you can. Lastly, by purging down your possessions, you can safeguard everyone against the risk of exposure to the coronavirus. 
Establish A Work-From-Home Setup For Some Of Your Employees
Most people believe that moving a business can be filled with chaos and other problems. With several piles of boxes scattering on the floor and around your office, you and your employees may be unable to work productively. Not only that but with the presence of the COVID-19 pandemic nowadays, it's important to reduce everyone's exposure to one another. 
That being said, establishing a work-from-home setup for some of your employees can be an excellent idea. For instance, you can allow some administrative departments, including the accounting and finance departments to do their jobs from the comfort of their homes. By doing this, you can reduce your risk of coronavirus infection as well as the level of disruption brought by the move. 
The Bottom Line
Indeed, relocating your business despite the COVID-19 pandemic can never be easy. Just like the usual moving checklist, there are many things that need to be considered to ensure that the whole transition will not only become safe but also as seamless as possible. But, by keeping the tips mentioned above in mind, you can certainly make the entire moving process while keeping yourself and your employees safe and healthy against the coronavirus.