When moving, there's a long list of things that you need to get done. Some items may inevitably slip through the cracks. To make things less stressful and ensure you're on top of everything, check out this ultimate moving checklist we have written!
Schedule your packing times
If you do, it should make it easier for you to make sure that you have enough time to pack leisurely, and nothing gets put off until the last minute.
Get rid of stuff you don't need
Rather than packing it and taking unnecessary clutter with you. Not only will it reduce your workload, but it will lower the cost of moving as well.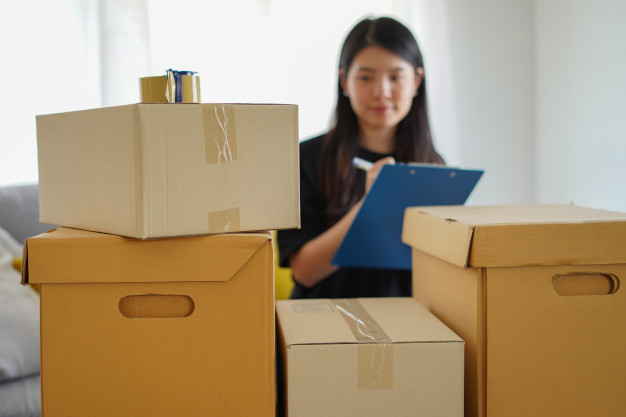 Label both your boxes and the rooms they go in
To make things easier for your helpers and yourself. That way, the right boxes will end up in the right place as soon as you unload them.
Pack necessities for the first few days separately
So that you can quickly unpack it first once you arrive in your new home. It will allow you to avoid frantically searching for items that you need as soon as you get there.
Hire a professional moving company
That can help make a move smoother and much less stressful. Be sure to look for a reputable one such as Mega Van Lines, which won the 2020 Hodge Moving Award.
before you start to move so that you know how much you can afford to spend and don't end up breaking the bank.
Set aside cleaning products
that you can use to clean your old place once you vacate it, and your new home when you move in.
Don't forget to change your address everywhere
especially for your bank, credit cards, and any other financial details.
Find the right school near your new home
if you have children, and make it a point to register them beforehand. The last thing you want is to move and then realize any problems with registering your children.
Look for vets that are nearby
if you have any pets. If they offer to board, it may be convenient to send your pets there temporarily until you've finished unpacking.
Do your research and identify essential services
such as doctors, dentists, and pharmacies. The more familiar you are with the surrounding area, the more natural things will be after you move in.
Following this checklist will help you to make sure that you don't miss out on anything important when you're moving. It should make the whole process much smoother, and help you to avoid a lot of road bumps as well.