The biggest fashion trends of 2020 dish out the traditional sense of styling. Gone are the days of color-coordinated fashion pieces. We are looking at freshness and creativity. Fashion trendsetters don't focus on a particular styling genre or era, but rather it is freestyle. One thing's for sure – 2020 is a year for you to express yourself. You have to be confident in your unique style. This is the year to flaunt creativity and personality through your clothes.
Given the rapidly changing trends in social media has a major impact on fashion. We expect fashion pieces to come and go swiftly. What's in vogue this month might be completely out of fashion in the next couple of months. So, if you want to stay stylish throughout the year, focus not on individual wardrobe pieces but on improving your overall fashion taste.
Here are some designer tips to help unleash the inner fashionista in you this 2020.
Rave and festive fashion
As mentioned above, the matchy-matchy look is definitely out. Go bolder with lively fashion pieces. You don't have to match your shoes with your handbag or your jewelry with your dress. Try matching your wardrobe pieces with outlandish accessories. Clashing textures, colors, and prints create an exciting and bold fashion statement. Add unique accessories like knits, leathers, paisleys, sequins, a scarf, etc. Go for colors that can be mixed with your other outfits. For example, the colors navy blue, black, and white can go well with other colors. Instead of sticking to one color palette, consider mixing contrasting colors – as what we've seen in the New York Fashion Week Street Style.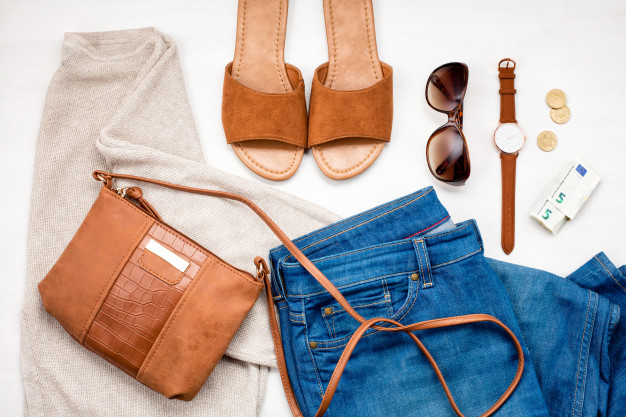 Diversify your style
As with the previous years, wardrobe staples like a pair of fitted jeans, a leather jacket, a black dress, and a simple T-shirt would still be in-style. According to stylists at the designer outlet store, VIA Jurmala, these are essential mix-and-match wardrobe pieces that you need in your capsule wardrobe. However, these fashion pieces are not complete. Be sure to add flair to these traditional pieces by combining it with trendy accessories, outfits, footwear, and handbags. By adding texture and accessorizing your wardrobe mainstays, you'll have a completely new look.
Choose clothes that fit perfectly
In this era of online shopping, it's not uncommon to buy ill-fitted clothes. These are style disasters that you should avoid. Make sure you pick clothes that fit you perfectly. 2020 is all about looking fit and lean. Tailored clothing will definitely make you feel comfortable, at the same time, look neat and polished. Dresses that are too loose and sagging pants just don't look stylish. This doesn't mean that over-sized items are out. Yes, they're still chic but a well-fitted oversized piece looks and feels right. It shouldn't look sloppy.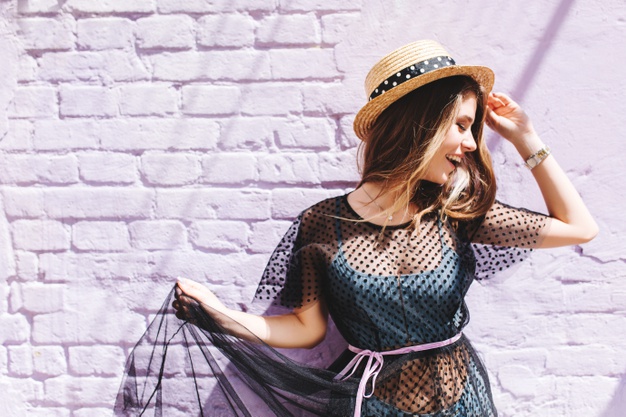 Balance proportions
Aesthetic harmony remains a central theme this 2020. You should learn how to balance the proportions of your outfit. Again, this can be achieved by choosing clothes that fit your body shape. Avoid clothes that are overly skinny as this can result in a disproportioned look. If you plan to wear unusually shaped or oversized pieces, check to see if the combo doesn't look lousy. A good way of achieving proportion is by pairing a puffed-out blouse with straight-leg pants or jeans. This balances the upper and lower clothes to create a harmonious look.
Stick to your unique style
As mentioned earlier, the year 2020 is all about showcasing your unique personality. Nothing can go wrong if you stick with your signature style. You don't have to look at fashion magazines, catwalks, or fashion weeks to find a style that will suit you. On the contrary, not all of us are endowed with the body of fashion models. That being said, this makes it important to discover your style.
Developing your signature fashion requires experimentation. You'll never know what will look good on you unless you try it. There are lots of boutique shops that offer amazing wardrobe pieces that will look great on your unique body. Alternatively, you can check online fashion stores for their latest designs.
With all that has happened this 2020, this year is definitely in the books. But even with the roller-coaster of events this year, it shouldn't hold us back from looking good and staying fashionable! Hopefully, these tips can help bring out your inner fashionista and be a source of positivity in your life.