Get on the cutting edge of men's fashion with these 2020 fashion trends. Make sure you know what to wear in the new year.
The new year is coming up on us fast! That means that it's time to upgrade your wardrobe to all the new up and coming designs. New year, new you right?
There are some cool things that are going to be popping up for men in the coming year. Between colorful shirts, blazers, trousers, cross-body bags, shorts, prints, suits, and sunglasses, you're going to have a ton of options to choose from.
Let's get you ready for the 2020 fashion trends. Here are ten comfortable options that will suit your specific clothing tastes. No matter how picky you may be.
1. Cross-Body Bags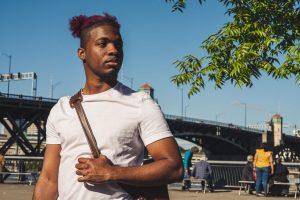 Can you not carry everything you need in your pockets? Cross-body bags will be your answer to that. They are a practical fashion accessory that's going to be coming in strong in 2020.
They add a focal piece to your outfit while keeping all of your belongings close to you in a safe location. If the long strap has it going too far into purse territory for you, tie a knot in it to shorten it.
2. Cuban Shirts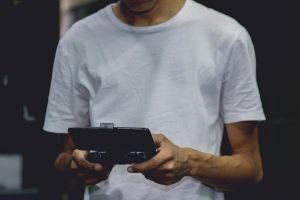 Summer 2020 is going to be full of Cuban shirts. The bright colors and patterns will definitely bring on some attention while the sleeves and collar will keep you nice and cool.
There are more than a few ways to wear them. If you don't like bold patterns you can go with a solid color. Whatever you decide to do yellow, green, or blue is the way to go.
3. Flares 
Are you ready to bring back male apparel from the 70s? We're talking about bell bottoms. If you're not familiar with these it's pants that are tighter at top and flare out at the ankle.
You can go a couple of routes with these. You can wear a tight top to bring more attention to your ankles. You could also keep it super casual and flowy with a big hoodie.
4. Over the Knee Shorts 
Let's face it, the summer is too hot for pants. This turns into a huge conundrum if you don't feel comfortable wearing shorts. The solution is over the knee shorts.
They're baggier than regular shorts and extend down past the knee. It's a nice casual look that will keep you feeling cool without being exposed.
You can rock these in bright colors or patterns. Both are appropriate for summer fun.
5. Oversized Blazers
Taking another trip in the time machine, the oversized blazers from the 80s are making a comeback. You can pair a pinstripe or solid color blazer with a t-shirt or a button-down and your favorite pair of jeans. It's a great way to spruce up casual outfits while not looking too formal.
Most people will go a size or so too big but you can go as large as you feel comfortable with.
6. Patchwork Prints
Patchwork prints are on their way back. Pick up an open shirt that has several cut-outs of different patterns and colors and wear a white shirt under it. The contrast will have you really stand out in a crowd.
You can also go with funky patterned pants and a regular shirt or a wacky patchwork print shirt and black pants. Whatever you do, it will bring a fun twist to the traditional clothes you wear every day.
7. Relaxed Suits 
Everyone can agree that the best look at a man in a nice tailored suit. This tailored suit doesn't have to be uncomfortable and stiff. You can wear a loose relaxed one in a casual setting.
Due to the fact that you'll be wearing it in a casual setting, you can go as out there or as subtle as you want with the look. If you want to go for a really casual look you can wear your suit with a white shirt under it and a pair of sneakers.
Whatever you do, don't wear a formal shirt under it. You'll end up looking like you're either going to work or wearing your father's clothes.
8. Shield Sunglasses 
You'll need a nice pair of shades every day of the year to keep the pesky sun out of your eyes. If you want to have protection and look like a character out of a sci-fi show, you'll pick up a pair of shield sunglasses.
They're sleek and futuristic. You can wear them oversized for the best sci-fi effect or get them in a smaller size if you don't want to stand out as much.
9. High Waisted Pants 
High waisted pants were a fashion statement that was popular in the 40s that you can turn back to in 2020. You can style them in many different ways which is part of the reason why.
It looks especially nice with a tucked-in white shirt. You can also wear them with an open shirt.
10. Two-Strap Slides 
Most people keep a pair of sneakers and a pair of slide-ons that they can slip into when they are on their way out the door. These slides on are usually flipflops which aren't that great for your feet.
The two-strap slide offers both style and support. You can wear them with something as casual as jeans and as fancy as suit pants.
2020 Fashion Trends You Should be Looking Out For 
Are you thinking about buying a new wardrobe when the new year rolls around? You'll need to keep up with all the 2020 fashion trends so you can walk through the new year in confidence. Try out some of these stylish options and turn heads when you walk the streets.
Did none of these options suit your style much? That's okay there are more options where those came from. Check out our blog for daily fashion advice.