To ensure the well-being of residents and staff, it's crucial to contract a reputable strata cleaning company that will make your property shine. The right strata cleaning company will not only leave every inch of the common areas sparkling clean; they'll also undertake essential maintenance duties on your behalf.
But with so many competing companies on the market, how can you work out who's right for you?
The following four tips will help you sort the wheat from the chaff, allowing you to pinpoint the perfect enterprise for your needs.
Work out your requirements
Every building is different, and before you can identify the ideal cleaning company, you need to evaluate what you need.
Make a list of all the cleaning and maintenance requirements of your building, including a detailed description of what jobs need to be done, how often, and where. Remember to factor in tasks like mopping, vacuuming, sweeping, rubbish removal, window cleaning, cobweb clearing, and any other duties specific to your space.
Identify and measure the common areas of your strata building, which could include the reception, lobby, public bathrooms, stairwells, corridors, car parks, and elevators, among other things.
With all this detailed information at hand, you'll be ready to ask the right questions when shopping around for a quote.
Find out who the top players are in your area
If you live in a large metropolitan area like Sydney or Melbourne, chances are you'll have an overwhelming array of strata cleaning companies to choose from. Before you start requesting quotes, it's wise to round these down to the top three (or less).
Ring around your real estate investor associates to seek out recommendations, then take the time to scour through some online reviews. When looking at reviews, be sure to examine both positive and negative feedback. Companies who take the time to address bad reviews tend to have better customer service overall.
Next, check the credentials of your preferred options. The best strata cleaning companies have been in the game for decades and are fully certified and fully insured. A dedicated account manager helps maintain consistency, and you'll want access to a customer service rep 24/7 should something go awry in the middle of the night.
Once you've readied your top three list, it's time to call each company to request a quote.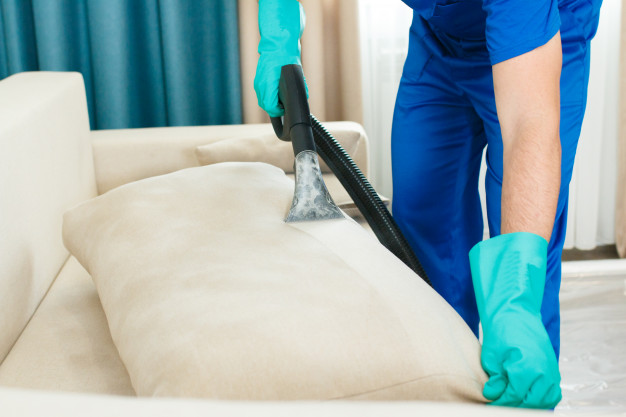 Assess how well the company's services align with your requirements
Every strata cleaning company offers the basics: vacuuming, mopping, sweeping, and the like. A select few, however, go above and beyond to provide a whole host of extra maintenance services, which could end up saving you a considerable amount of time and expense.
For example, the best strata cleaning companies also include things like car park gate maintenance, electrical services, plumbing, gardening, painting, and more. If you search hard enough, you may find a business that includes hazardous substance control and fire safety services, or perhaps even an annual essential service report.
There are two critical advantages of contracting a strata cleaning company that does more than just a basic clean. First of all, you'll only have to deal with one company instead of several different businesses, thus streamlining the entire maintenance process. And secondly, the company may offer a packaged deal to save on your monthly fees. Look for a single strata cleaning company that can help with all your ongoing cleaning and maintenance tasks.
Ask for a tailor-made package with no hidden costs
Some sneaky strata cleaning companies will throw in an array of extra fees to enhance their bottom line, leaving the client out of pocket and with a sour taste in their mouth. Only opt for an enterprise that offers a fixed rate monthly contract with no hidden fees, and insist on getting the fine print in writing.
Furthermore, you may save money by requesting a tailor-made cleaning solution, where you only pay for the services you actually use. Don't have an elevator? Then you shouldn't have to pay to have access to an elevator repairer.
The best strata cleaning companies charge for additional maintenance services on an ad-hoc basis, which is preferable as you'll only pay for what you use.
By identifying your requirements and assessing how they align with the services offered by the top strata cleaning companies in your area, you'll be in a strong position to pick out the perfect cleaning business. Just remember to insist on a tailor-made, fixed-price contract to ensure you get the best possible deal.