Also called suction pumps, vacuum pumps are powerful devices that pull air molecules and gas from sealed containers to produce a vacuum. These vacuums might be necessary for a manufacturing or engineering process. They can also transport liquids from one location to another similar to conventional pumps.
Their efficiency mainly relies on various parameters, for instance, throughput and pumping speed. If you're looking to invest in vacuum pump to offer a reliable solution for your needs, here's what you should know about the device.
How It Works
The device functions by eliminating the air from the system through suction to decrease the air density gradually in the limited space to create a vacuum. It eliminates the air in a closed system because the mechanical energy from a revolving shaft changes into pneumatic power. These devices are functional in various sectors, including food packaging, the chemical industry, and laboratories.
Selecting a Vacuum Pump
To establish the kind of vacuum that's suitable for your applications, here's a list of factors to consider when buying this device:
Chemical Compatibility
The vacuum pump you choose must be compatible with the chemicals you intend to use before you make a purchase. While some types can accommodate explosive samples and solid particles, others function exclusively with gas and liquid samples. The failure to select a pump that corresponds with the chemicals you'll use could pose considerable safety hazards.
Vacuum Depth
Superior vacuum depths permit lesser boiling points. When considering the kind of pump to buy, consider the boiling points of the chemicals you'll use. If you intend to work with chemicals with elevated boiling points, it might be beneficial to buy a pump with a higher vacuum depth.
Vacuum Level
A major consideration when selecting a pump is the preferred vacuum level. Various kinds of pumps provide varying levels, so establishing your preferred vacuum level will allow you to select a suitable pump.
Flow Rate
Another significant aspect to consider when selecting a pump is the time it takes to drain air and gases. While some pumps allow rapid flow rates, others have slow ones. A flow rate relates directly to the pump's draining time.
Pumps with greater flow rates typically take less time when it comes to draining air, gases, and vapor. Before you purchase a pump, you must assess the capacity to generate the necessary mass and volume flow rate.
Cost and Maintenance
You'll need to consider the rate of maintenance cycles in your decision-making. This will establish the overall installation cost. You'll equally need to consider the purchase price as well as the maintenance and operating costs.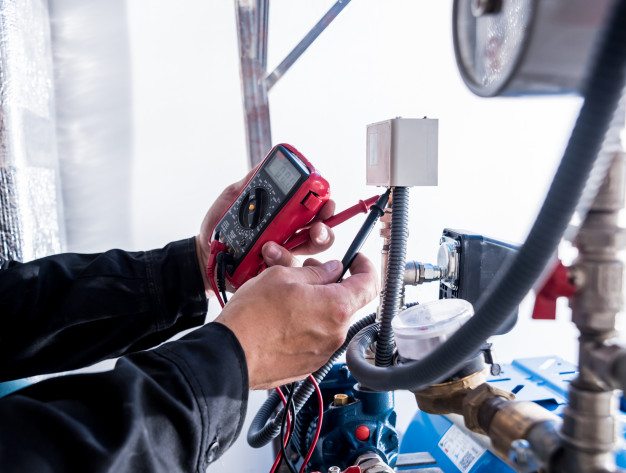 Types of Vacuum Pumps
Positive Displacement
These kinds of pumps function by constantly expanding a cavity to allow gas flow from an exterior chamber. These devices are extremely beneficial in generating low vacuums.
Entrapment Pump
This kind functions through chemical reactions. They perform efficiently since their placement typically occurs inside the container or space that needs vacuuming. The atmospheric molecules produce a thin film, which undergoes removal through an entrapment pump as it reacts chemically to the pump's internal surfaces.
This kind condenses gases to an absorbed or solid-state through cold temperatures. To produce high chambers, entrapment pumps function alongside positive displacement pumps and momentum transfer pumps.
Momentum Transfer
Also called molecular pumps, these devices function with gas particles on the chamber's exterior before opening. They often work along with various displacement pumps and mainly work to achieve high vacuums.
If you're seeking a device that offers consistent performance, perhaps you should consider a vacuum pump.