People buy cars as a form of luxury, others buy for convenience, while some buy them for business. Either way, adapting to life without a car at your disposal after it has become part of your life is inconvenient and draining, both financially and emotionally. 
Accidents happen even to the most careful of drivers, so it is a no-brainer to have comprehensive coverage for your vehicle using a reliable insurance company. Unfortunately, before these insurance companies pay for a new car or fix the damages to your car, it may take a lot of time. This can be very inconvenient.
Here are some tips on how you can deal with your vehicle's loss before the insurance company pays for a new one or fixes the damages.
1. Getting a Loan
Sometimes when accidents happen, there are injuries or, worse still, fatalities, not to mention the damages to your car. Getting a loan to cover car accident damages is a great option. Some companies are willing to give you loans for your car while you pursue a lawsuit or insurance coverage claim. 
These companies give you a loan to help you stay afloat or possibly get a new car, and the best part is that if you win the case, you won't have to pay them back the money out of your pocket, as compensation will cover it. However, before taking this route, ensure that the other party is to blame for the accident.
Car accident loans are a great option if you rely on your vehicle for business. It will help you avoid the losses you could have incurred as you wait for the completion of the legal process. 
2. Public Transport
Depending on the type of work you have, public transport might be an excellent option for you. It's cheaper than renting a car or buying a new one before you are sure about your insurance company's position with regards to compensation. There are plenty of people who would comfortably leave their cars at home and opt for the subway train for convenience.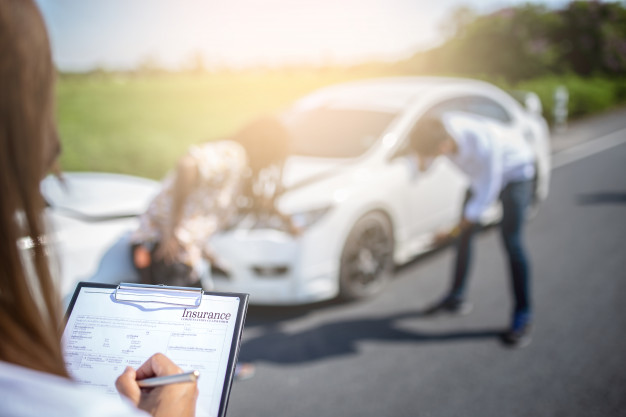 Other modes of transport like buses have their advantages too, the primary benefit being their cost-effectiveness. This option is great if your car's primary purpose was to ensure you move from one place to the other. Luckily, there are many different stops and timings for public transport. Hence, you will find a suitable route for you, whether it is going to school or work. 
3. Minimize the Different Costs
Unfortunately, there are so many bills that rack up after an accident. First, the medical expenses are almost immediate, from the ambulance cost to the medication and possible accommodation, regardless of whether you have medical coverage. 
Other costs include the legal fees, replacement of any personal items that get damaged during the accident, possible lifestyle changes, and many other things. If there is a way to avoid any of these charges or to minimize costs, do it. Even if you are lucky enough to come out of the accident without a scratch, there will be financial repercussions.
Have You Lost Your Car After an Accident?
Accidents are unpredictable, traumatic, and financially draining. These tips are especially helpful if you are in a car accident, and luckily, you do not get significant injuries. The period between the accident and getting a new car is very exhausting. They say that change is as good as a rest, but some changes are significant, and you might take some time to adjust. 
One of the first things to consider is all the ways you can stay financially afloat. Whether you decide to get a loan as the lawsuit continues, opt for public transport, or even minimize costs by trying to reduce the number of expenses, you will save some money and remain afloat financially.