Oh, the places you'll go if you didn't have a budget to worry about. However, it is possible to travel when funds are tight. Knowing the ins and outs of traveling trends can help you cut costs to make your money go further than you ever thought it could. Once you employ these tips, you'll likely find it doesn't have to cost a fortune to travel, and it can be quite affordable if you plan it out to your advantage.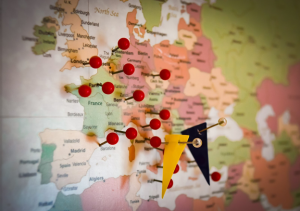 Off-season Travelling
First, the most crucial tip to traveling on a budget is knowing a destination's off-season. Other tips and tricks will help you stick to your budget, but choosing to visit during the off-season is the best option to save the most, especially if you have an entire family to keep in your tight budget. Hotels and airfare are usually cheaper during this time of year, so the cost per person is lower, and there are plenty of vacation spots for kids with offerings that mom and dad can enjoy.
Another benefit of traveling during the off-season is you'll likely avoid the more massive crowds, so you can see more instead of waiting in long lines. Whether you're heading to the beach or the mountains, a quick google search can let you know what is considered the off-season so you can plan during those times.
Transportation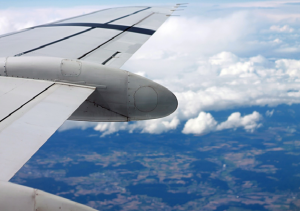 Compare all your transportation options before deciding how you'll get to your next destination. You might not want to put miles on your vehicle, but sometimes it might be cheaper to rent a car than fly. Check with your car insurance company to see if they offer any deals with rental car companies.
If you are flying on a budget, make sure you look at all airline options. If you're new to airfare research, you probably don't know that Southwest Airlines is one airline that doesn't show up on popular airfare comparison sites. You'll want to check their website separately to make sure you're getting the best deal.
You can also consider what you can live without when it comes to traveling. Budget airlines can have great deals but no frills or thrills onboard. For example, Norwegian Air offers some of the cheapest flights between the US and Europe, but you have to pay extra for a meal, checked baggage, and selecting a seat ahead of time. Take the luck of the draw with where your seat is located and bring your snacks aboard to save on airfare.
Packing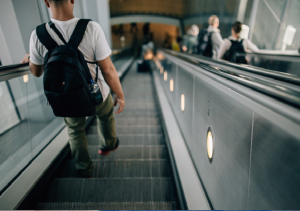 There's a trend going around the travel community regarding packing light. Simply put, packing light means bring as few items as possible when traveling. Packing light is not as hard as it sounds and can save you hefty baggage fees.
First, packing light can almost guarantee that you won't go over the weight limit on any checked baggage that might be included with your airfare. Second, if your airfare doesn't include a checked bag, you can save money by not having one at all. Third, there is less for you to keep track of throughout your vacation.
It's possible to travel light even on long trips if you follow a few simple tips:
   Don't pack for "what if" scenarios.

   Use

packing cubes

to organize what's in your bag.

   Roll or bundle clothes rather than folding them so they'll take up less space.

   Use shoes as packing space for socks instead of leaving them empty.

   Wear your jacket during takeoff, so it doesn't take up room in your bag.

   Pack small items in your jacket pockets.

   Wearing your heaviest and bulkiest items on board as weather permits.

   Purchase some toiletries at your final destination.
Lodging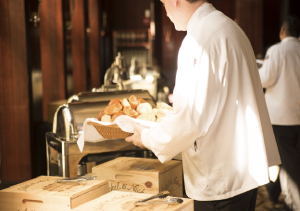 Several options should be considered and compared to you decide on where to stay. Many websites compile search results for you so that you can see all the accommodations in the area. These search results may include hostels and apartments for rent along with traditional hotels.
It's not a bad idea to reserve a room as soon as you can, even if your travel plans are relatively far off. If you do decide to book way in advance, look for options that do not require any prepayment and have free cancellation policies. This will guarantee you have a room reserved and give you the flexibility to book another room at a lower rate if one becomes available. if you are a bit of an adventure seeker, an expedition could be perfect for you! ExpedReview has lots of reviews of different expeditions for you to consider.
If you're flying into a city, check for accommodations that offer free airport pickup. You won't have to worry about hailing a taxi or spending extra money on bus fare. It might be customary to tip the driving a few dollars for the courtesy ride, so have some cash on hand.
And take advantage of that free breakfast! It's pretty simple to find lodging that offers some breakfast ensemble. It might be a simple continental spread with pastries and juice or a more elaborate offering that you can put together your own Grand Slam breakfast. Also, if your accommodations have any kitchen, opt to make your meals and keep some snacks in your room instead of dining out each time you're hungry.