Shopping for dog supplies is one-click away because of the convenience of the internet today. It is the best way to make sure you get all you need for your dog. However, shopping on the open web can be frustrating if you do not know where to buy the dog supplies you needed.
If you are about to purchase some items for your pet online, you should consider a few things to make sure you are searching in the right place.
What Breed do you have?
The breed of dog is one major factor in deciding where to shop online. An online pet store that supplies toy breeds will not be a good choice for a Saint Bernard owner and the other way around.
It is okay to buy at an online shop that is particular to the breed or size of dog you have. But please be mindful that because stocks are very limited, the stores offering products dedicated to a specific group of pets are likely to charge you more than the other online stores. That is why it's best for you to shop at an online store that caters to a wide variety of pet dogs for better product pricing and selections.
What do you Feed Your Pet?
You can make the most of your time by buying all the necessary products your dog needs while you are browsing a certain online store offering them. The general notion is to stay away from the hassle brought by purchasing on a physical store. Buy them online and wait to have it delivered to you the following day. That includes your dog food as well.
Particular prescribed food for your dog is quite difficult to find. To find the specific food in online pet shops, look into the treats, chew toys, and dog food selections. Also, see if these stores can assist you in providing what you are looking for.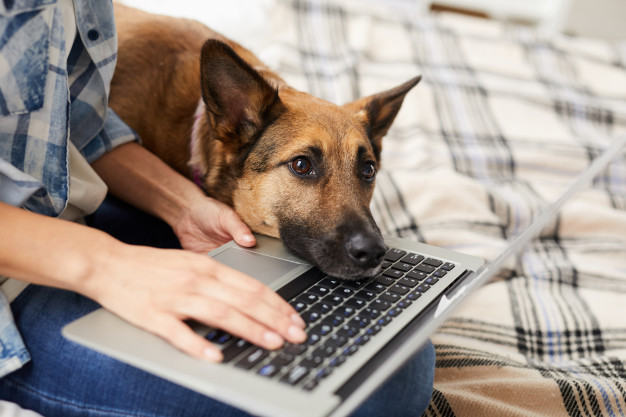 What Other Things do you Need?
Aside from food items, leashes, and collars, the best dog shampoo, what other things do you need for your dog?
You can try looking for some toys available depending on the breed or size of the dog you own.
It is also very important to select fetching and chew toys according to size and durability. Tug-of-war toys are the best option if you have more than one dog.
You can also look for dog beds at an online pet store. Dog beddings should also be replaced sometimes, and finding a good choice for your dogs is a better thing to do.
Pick the Best Online Pet Shop
There are a few more considerations when you buy dog products on the open web. If you already found the best online pet shop that offers and caters almost all the things you need for your dog, it would be easy for you to swipe, select, put into your cart, and order them in the comforts of your home. However, picking from many other online selections is a bit challenging for a dog owner.
Finally, what matters most is that you provide the best dog supplies for your pet. Follow the recommendations mentioned above for selecting the pet shops that can provide you with all the essential products for your dog. Remember that your pet loves you, and you should show them how you love them back.
Author Bio:
Sylvia James is a copywriter and content strategist. She helps businesses stop playing around with content marketing and start seeing the tangible ROI. She loves writing as much as she loves the cake.