With over 3000 km of coastline, Thailand's fishery industry is one of the world's largest amongst its rivals, with a large proportion of the exports comprising of canned tuna, sardines, processing shrimp, prawns, and squid besides other products. The fish is sourced from both the seas that Thailand shares a coastline with, namely, the Andaman Sea on the Indian Ocean side, and the Gulf of Thailand facing the Pacific.
Both frozen fish, and a variety of seafood-based products, based on wild catch from the seas, as well as aqua, farmed species, raised in freshwater, or aquaculture as be, are a rich source of exports to international markets, especially noteworthy is its leading position as a Shrimp exporter. Exports are concentrated in the US, Europe, Russia, Middle East, Korea, and China, etc.
For the past few years, we have been working closely with a wholesale exporter of seafood products, based in Thailand's capital city of Bangkok that exports all of, both bulk and packaged products under private labels. Assistance sought, has been centered around correspondence with major overseas clientele, high-street retailers or major US grocery chains, formal documentation for clearance from local fisheries authorities, municipalities, typically in relation to labeling in local language, creation of BRAND names and logos for respective markets, sales, and marketing collateral, website content, YouTube content, etc. To summarize we have done all manner of business writing for the client across various languages of its target or export markets.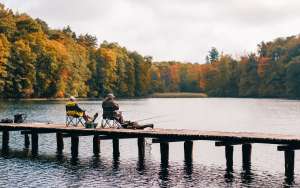 Lately, we have been assisting them with subtitling of promo video content, and with other kinds of professional translation services in multiple languages originally scored in Thai, and now being subtitled in English, Russian, Arabic, Korean, German besides other languages of the indicated export markets.
Subtitling is the practice of translating the dialogues and other perceptive attributes of an audiovisual communication for e.g. movies, documentaries, educational tutorials, etc. into the language of the audience and placing them as texts at the bottom of the screen in a manner it is readable by the audience for understanding purposes. When a Hindi movie is screened in a theatre in Dubai it will have subtitles in Arabic, as the local audience does not understand Hindi or rather understands Arabic better. When a French movie is screened in Russia, it is subtitled into Russian for the understanding of the movie by the Russian audience.
It would not be an over-exaggeration to say that our Agency has worked as an extension of this Seafood exporting Thai firm, especially in relation to online marketing and regulatory compliance, where the use of languages other than Thai was necessitated. This is a case study where the conclusion takes us to the same content marketing notion of the day, 'Can't Read, Won't Buy'. Nowadays most of the companies are aiming at marketing all kinds of text, audio and video content in multiple languages. This is not only making the brand's presence in all local markets stronger but building communities that are loyal to the bran boosting the sales and profits by leaps and bounds.
Author Bio:
Dr. Dipankar Kundu is the owner of Dar Al Marjaan Translation Services. He is an author of various books & blogs on topics related to Language & Linguistics, Content Development & Marketing, AI, Web Development & Social Media Marketing.