King Crab is the kind of food that most people only eat when they are out at a fancy restaurant. Perhaps your family has taken a crucial through the waters of southeast Alaska. You have stopped in a world-famous seafood restaurant that overlooks the water, and you are feeling in the mood to splurge, so you order a bucket of fresh, delicious, wild King Crab legs and a bottle of white wine to celebrate. When you are savoring every succulent bite at this "splurge" dinner, you can probably hardly imagine enjoying the same taste of luxury in your own home back in the continental United States. This is a special occasion, once-in-a-lifetime food, right?     
Wrong! Not only can delicious Alaskan King Crab be found in grocery stores and fish markets across the United States, but it is actually one of the easiest foods to prepare for home consumption. If you play your cards right, you might be eating King Crab a couple of times a month!
This is because most King Crab that is sold in standard supermarkets in the U.S. is pre-cooked. This means that you do not have to master any Iron Chef skills in order to prepare it for your family or dinner guests. In fact, generally all you have to do its defrost it, and add a little bit of flavor by quickly dunking it into boiling water with bay leaves or white wine or something subtle like that. You could also bake them briefly for that oven-roasted taste.
And how do you serve Alaskan King Crab exactly? This is even simpler. Most people enjoy theirs with butter. Simply melt some butter, put it in a dish, and allow for dipping. If you want to herb the butter to do something really fancy, you can choose one subtle green herb, like rosemary or laurel and mix it in when the butter is hot, almost boiling. The amount you put really depends on your taste. In terms of serving utensils to use, if you have a simple nutcracker lying around your house, that should do to help your family or guests break through the shell.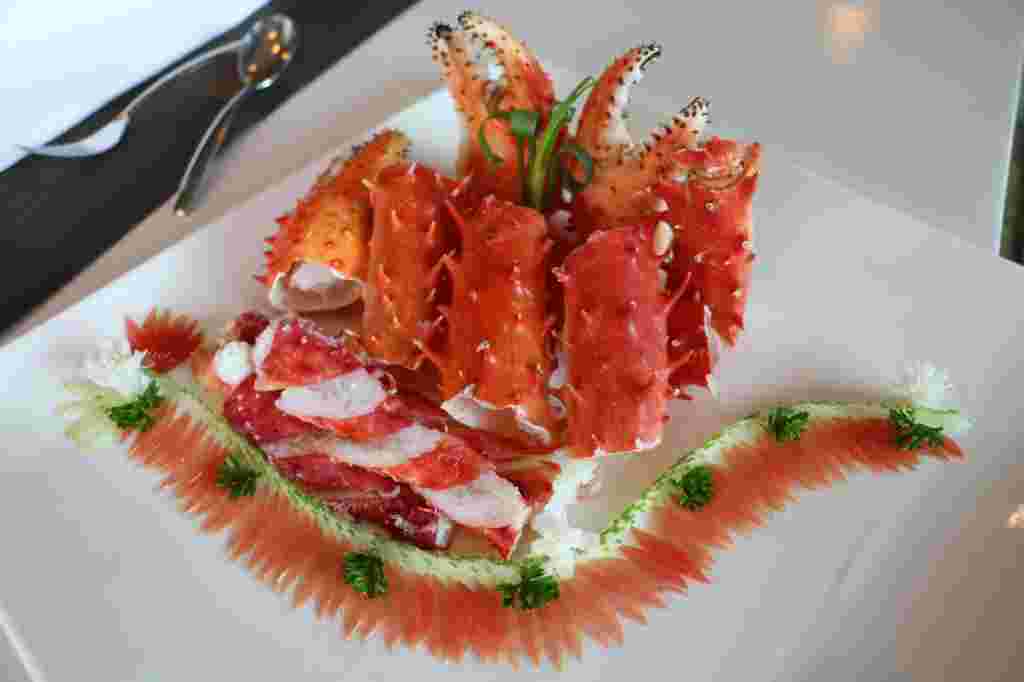 When it comes to deciding when to prepare certain foods, the calendar can often be a factor. A particular type of seafood, for example, may be in season and therefore at the height of its desirability one month, but hard to find and noticeably less flavorful the next. Therefore, as a chef at a restaurant or a parent at home, it can be difficult to rely on foods that are not readily available all year round. Leaving customers who expect a certain type of fish dissatisfied because the dish is not consistently listed on your menu can be a real back breaker for repeat business. Therefore, it is vital to find certain foods that are available (and delicious) all year round. While Alaskan king crab season only lasts a portion of the year, the item is available for purchase and preparation all year long.
How is it possible that you can confidently list king crab-based entrées on your menu all year round if there is a specific Alaskan king crab season? How can people rely on seafood to be part of their health-conscious diet if it is only in season for a short period of time? Easy: as is the case with most Alaskan seafood, king crab is available frozen all year round. While some may scoff at the notion of replacing a fresh fish with a frozen fillet, the truth of the matter is that there are dozens of recipes that utilize the frozen variety of the food just as effectively as its fresh counterpart. Moreover, you do not necessarily need to have foresight or spend the time waiting for your fish or crab to thaw: you can cook your meal using frozen meat!