In the initial planning of opening a new restaurant, a kitchen renovation can be a daunting task. But the biggest investment lies in upgrading your kitchen with commercial kitchen equipment that can withstand the busy workplace. Before deciding on the equipment, you need to balance the essential items by reassessing your business needs versus the items that you want to avoid in your purchase list. As your vision comes closer to reality, you need to consider the necessity of every piece of equipment based on size and capacity for your kitchen space.
To minimize this stress and match your budget constraints, we are listing everything you want to consider about commercial kitchen equipment essentials to help make your job a little easier.
As you walk in, creating your dream restaurant filling the empty spaces of glossy tiles and crisp themed walls, the right commercial kitchen equipment will give life to your kitchen. With several people coming over to your place, having an organized kitchen space is equally important to avoid accidents or waste.
Commercial Kitchen Equipment List
With the kitchen being the heart and soul of any restaurant, considering which of the commercial kitchen equipment is best suited for your kitchen is of prime importance. To give wings to your dreams, you should choose all the possible necessary appliances that can go according to space and utility. You will need all types of equipment and appliances that are needed for preparation, cooking, and plate and serve. Additionally, you will also need equipment to store and freeze food to be utilized after some time.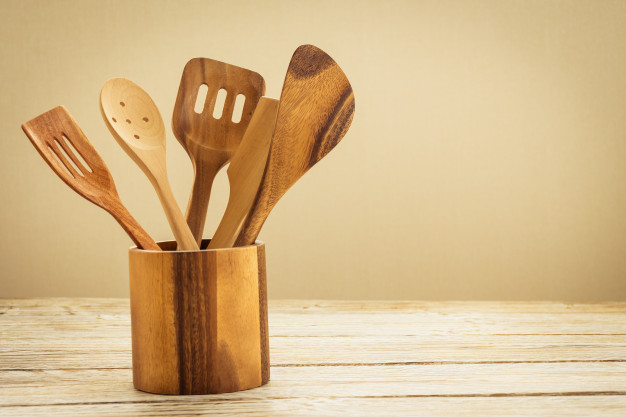 Let's lookout for all the essential commercial kitchen equipment here –
Microwave Oven
Grill
Deep-fryer
Cookware, Kitchenware & Crockery
Freezer
Refrigerator
Kitchen Benches & Storage
Ranges
Burners
Griddles
Ice Makers, Crushers & Storage
Toasters
Freestanding Commercial Dishwashers
Food Preparation Tables
Food Storage
Food Processes, Blenders & Mixers
Commercial Sinks
Drying Racks
Shelving
Food Trolleys & Utility Carts
Cutlery
Dinnerware
Hand soap and sanitizer dispensers
Fire extinguisher
Commercial Exhaust Canopies, Hoods, and Fans
Depending on your restaurant business investment and earnings, you need to budget the above equipment and make sure that you have your restaurant menu covered.
Commercial Kitchen Equipment Costs
Considering the costs of commercial kitchen equipment, it might seem a bit expensive, but you can decide whether you will opt for new equipment or could prefer to utilize used ovens or grills. It makes sense to open a restaurant by purchasing old commercial equipment or leasing some of the used kitchen equipment instead of buying new stuff from well-known vendors. You can even check on some of the good deals from restaurant auctions to grab some gently used kitchen equipment. Remember that while you are tempted to buy every popular item of commercial kitchen equipment, you need just a few basics to get you started.
Points to Ponder Before Purchasing Commercial Kitchen Equipment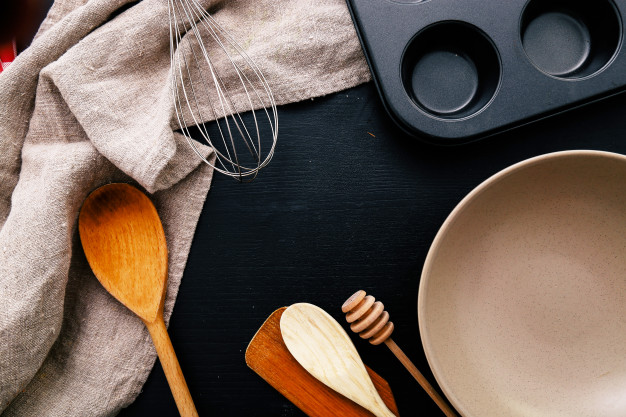 While purchasing any equipment for your restaurant business, avoid going overboard. Prepare your working capital and try to cover a range of kitchen utilities that are mandatory without which you can't operate.
Knowing the dimensions of space and knowing exactly where you will install the equipment.
The theme of your restaurant  
Understanding your restaurant's theme and around what you will serve, narrow down a list of equipment.
Go for appliances that offer optimum results with minimum effort. Don't over-purchase or opt for complex operations that give scope for frequent breakdowns and repairs.
It is always worth choosing appliances that are easy to maintain as cleanliness and hygiene are extremely important in the restaurant business. Having stainless steel items is long-lasting and easy to sustain; therefore, they should be given priority.
Always test your appliances before delivery, or else get them repaired on time. Ensure they are rust-free and in good condition, or else they will consume a lot of electricity in the future.
Recap
Commercial kitchen equipment offers immense convenience in restaurants as cooking is entirely dependent on them. Having this modern equipment makes you competent among other restaurants. Before it's too late, take a smart approach and go for the right kind of commercial appliances to help you work efficiently.