If you're tired of staring at your kitchen, then it's best to have it remodeled according to the new look you want them to have. Bringing your kitchen to life with new cabinet models is the easiest way to make it look different without spending too much on a makeover project. Most homeowners on a tight renovation budget can opt for low-priced kitchen accessories from wholesalers. Not only will you be able to save an enormous amount of money from a fixture, but you are also ensured that your kitchen will be finished right on budget.
It is not necessary to spend a fortune to have the kitchen you've always wanted. There are still alternatives that provide you with the same look and feel of how you envision your dream kitchen would be. As a matter of fact, most kitchen outfit wholesalers have better kitchen cabinets than retailers with limited design and supplies.
Things You Should Consider Before Choosing the Right Cabinet
There are many things to consider when choosing the perfect cabinets for your kitchen. Cheap kitchen cabinets are not always substandard, but in most cases, they are as good as higher-priced kitchen outfits. Some of the most important considerations when choosing the right cabinet include: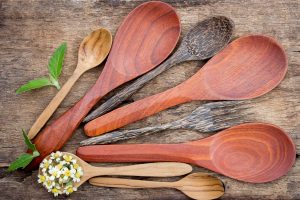 Style:
Understanding how you want your kitchen to look will help you drill down to the available selections. Because there are a lot of designs to choose from, it can be helpful to have a clear idea of how your kitchen would look and go from there. In most cases, homeowners have an idea of their perfect kitchen, and they go with their plan in picking the right style.
If you are looking for a kitchen that provides an impact from entry, there are cabinets with different gloss and vinyl finishes. Another important aesthetical aspect to take into account is the handles and the front of the cabinets. Because they are the first ones noticed, choose a kitchen cabinet that complements the interior design.
Quality or quantity:
If your kitchen has a small space, it might not be appropriate to purchase a lot of cabinets that almost covers all the floor space. As a matter of fact, home designers would always say that it's a matter of quality and not quantity. If you know how to take advantage of your kitchen's spaces, make sure that everything fits perfectly without hindering any of your kitchen duties.
Measurements:
One mistake, almost everyone commits is not measuring their kitchen correctly. In most cases, frustration occurs because space, where the kitchen cabinet is intended to be installed, was not measured. Always see to it that they are measured including nooks and crannies that would hinder a sound cabinet installation.
Final Considerations
Wholesales cabinets are the best way to save on a kitchen renovation project. As most people often think, these cheap kitchen cabinets are not substandard because they are direct from suppliers. Completing a kitchen renovation project does not have to break your bank. It just takes a little ingenuity and prudence to know which one's are the best options.