In order to realize the variety of AOL Emails' Login issues and solutions, one has to understand what exactly is AOL Mail, because no one sees another mail website other than Gmail. AOL Mail is a free email-service, put forth by AOL, which is a branch of Verizon Communications. It has been available for use since 1993, launched as America Online (AOL), and has spread its web all over the world, now used in around 54 languages.
The features that it provides are
The attachment that can span up to 25 MB.
Mailbox size, maximum size – 1000 new messages, 4000 old messages, 4000 sent messages per screen name.
Protocols such as POP3, IMAP, and SMTP are included.
AOL Mail can be connected to other email accounts, such as Hotmail or even Gmail.
AOL Mail also provides spam protection, virus protection as well as spell-checking.
Domains that are allowed such as –the usual @aol.com along with @love.com, @ygm.com, @games.com and @wow.com
After login, it supports SSL/HTTPS.
AOL Mail has its app on android and iOS, along with a software that will be downloaded on PC. It can, additionally, be accessed from the usual browsers such as Internet Explorer, Safari, Firefox, Google Chrome, and so on. Simply type the 'mail.aol.com' in the browser's address bar and you can log in easily.
Some common problems regarding AOL Email Login and their 100% working solutions
1. AOL Mail Account Login problems:
AOL Mail Account login problems are legendary, and the reasons are just as so. A blank screen appears, or there must be the point that the sign-in screen is not available altogether. It can also happen the AOL software needs a proper update or your account might be hacked. Whatever the reason is, the login problems are something of a normal thing for AOL users. There are just some basic things that can set this all right. Those are –
Delete the browser history from the browser's settings.
Change the account's security settings.
Using the option of 'Override Automatic cookies handling'.
Reset or Modify the browser's settings.
These should help resolve the mail account login issues which have been pestering you till now.
2. AOL Mail password not working:
AOL Mail is a tricky thing, though not at all flimsy and unreliable. Many AOL users have complained about their password not working, even if they have entered it 100 times and quite correctly too. This is an easy result of many things that the user can do, without him or her realizing it. The reason can be because the caps lock key is unknowingly on, or you don't actually remember the password. All you can do is –
Enter the password again.
Take help to reset the password.
Check that you have remembered the right password.
AOL will probably help you in getting the assistance for the password problem as soon as possible.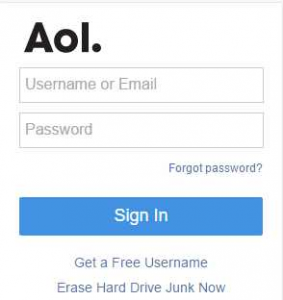 3. AOL Mail not syncing:
Email sync is important in today's world, as not many can conveniently open the laptop every time they want to check the mail and are used to check it on the phone. If they are AOL Mail users, there is the problem of mail not syncing which can be a real problem later.
Removing the account from your browser/phone and reloading it after some time.
Check the manage accounts option and delete the account from the phone.
Manual syncing of the mail.
Change the duration of the syncing of the mails period.
Uninstalling and reinstalling the AOL Mail application on phone (and if need be, on computer or laptop).
These ways are going to help you solve one of the classic AOL Mail Login Problems and Solutions, which is the AOL Mail not being synced.
4. AOL Mail Authentication problem:
AOL Mail Authentication problem is quite a persistent one and it can actually be resolved by just a handful of steps you will find easy to carry out.
Modifying the browser settings so that the mail can be authenticated properly.
Clear the browser data.
Adding the AOL site in the list of 'trusted sites' from the tools or internet option.
Check if the browser's Protection Mode is enabled or not – it needs to be enabled.
A much better option is restarting the computer.
These options mentioned above can more often than not solve the mail authentication problems that seem to haunt the AOL Mail holders.
Now that you know what exactly is up with AOL mail, and the related problems and the apparent solutions, you can see that the problems are the usual ones, which can even be encountered by other email users. Nevertheless, AOL is a pretty efficient email, one that should be used by all.