Cute hairstyles for short hair, Are you also that boho girl with short hair and the carefree look, short hairs are really trendy now a day's and they are effortless to carry. We always put a lot of effort into the face but we forget or sometimes really don't know what we should do with our hairs especially when they short and cute. Let me help you some easy hairstyle for short hairs so that you look perfect from top to bottom. 
1. The hair twist: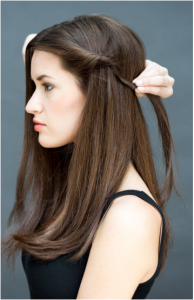 Now, this is a smooth hairdo for every short hair girl, this can be a daily casual office or college hairstyle,  it will only take your few minutes and you can use this as your daily hair look. As it's not much effort taking and easy hairstyle. You can definitely call it an easy short hairdo.
How to do?
Divide your hair into two potions.

Now, take a part of one side of the portion and twist it.
Hold the twist to one end using a pin.
Do it on both sides and you are ready to rock.
2. Cornrows hairstyles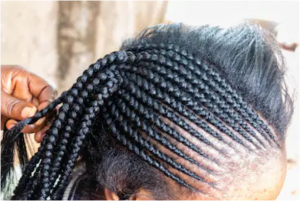 Cornrows or braids also called cornrows, it is the sexiest form of hairstyle but the only problem it is time taking. But before going for this hairstyle, you should know that it is not for4 people who have headache issues or who cannot bear with tight hair do's
How to do?
Detangle your hair nicely.

Make a thin section of your hair completely.
Now, start braiding each section outside in.
As we do it in French hairstyle.
Secure each braid with an elastic or a bob pin.
And you are good to go.
3. Waterfall Braids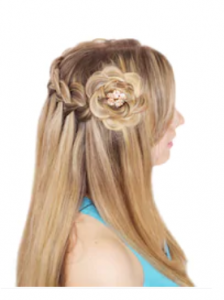 This the most popular hairstyle when it comes to an evening party or a function you have been planning to go, it makes your hair look beautiful when decorated with elegant pains and hair do's. I hope this will make you look stylish as always.
How to do
Detangle your hair.

Make a side partition or a middle portion depending on your face cuts and choice.
Make braids and create a waterfall.
Continue this till you like, and you can see a beautiful texture waterfall formed.
4. Beach waves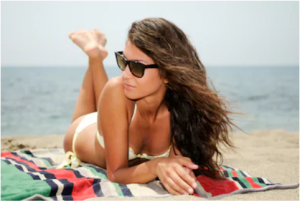 Are you planning for an evening casual party or a romantic candlelight dinner then you are definitely supposed to try this beautiful hairstyle? It is lovely and does not require a lot of things, just a machine will do. So let us see how thins can be done.
How to do?
Wet your hair with water.

Apply mousse on your hair, it will help your hairstyle to stay long.
Use a scratch dryer to dry your hair.
This will give you a perfect beach wave, and you are ready to go.
5. Half top knot: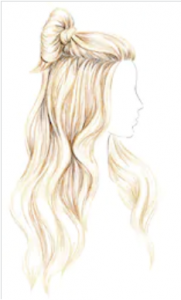 This is mainly for all the carefree people. It does not have a lot of things to do and is accessible to, and you can carry any look with this. Be it your casual tee and jeans or a sexy outfit. Nothing can go wrong with this hairdo.
How to do?
Untangle your hairs

Divide the hair from top to bottom. 

Now make a top knot of the top hair.

Hold it with an elastic or bob pin.

It's always safe to hold it with black rubber so that it does not get messy when you are involved. 

Stay casual and sexy.
These are some beautiful hairstyles that can make you look gorgeous and sexy. Be it short hairs or long hairs; it is always essential that you maintain them well. Because hair can change your look completely. And you can look adorable. Hope you like these cute hairstyles for short hairs. 
Read More: https://itsmyownway.com/top-4-awesome-benefits-of-peruvian-hair/