Paris Dylan was born in the year 1994 on February 21 in Riverside, California, USA. Her birth name is Paris Roxanne Dylan. She holds the nationality of an American. At present, she lives in Los Angeles.  She became famous after getting in a scandal with Chris in catfish season 2. During that incident, Paris Dylan also portrayed to be 21 years when she was just 17, and her and Chris message were moderated by a third person. At a very young age, Paris Dylan made her career in modeling, she has Instagram followers around the numbers of  443000. She took to instagram on peaks at the age of 22.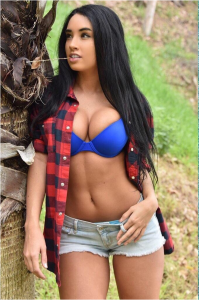 Beauty with brains is a deadly combination, and this combination is a perfect definition for this supermodel Paris Dylan,. She has traveled her journey, but the success did not take long to reach her. Within a few months of her entry in the industry, she was known to many. Paris Dylan became a topic of conversation when she uploaded her first official picture with her boyfriend on Instagram on Thanksgiving day in the year 2016 in November.  Now if you are assuming what the controversy is then here you go. She is dating American Pie singer Don McLean who is 73 years old. Love is beyond age, and this couple proves it. Right from 2016 to now this couple has made all the couple goals. Paris Dylan calls don mc lean "" my baby, my beauty, love of my life, my everything.""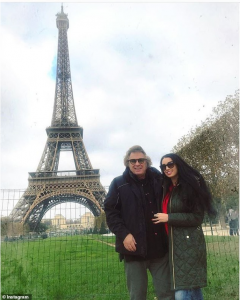 Dylan was first seen on screen with the MTV catfish, which she started online dating a man was 33 then when she was just 17. He was a basketball player Chris "Birdman" Andersen and exchanged nude pictures, The Blast reported. This is the start of the controversy. 
Other than all this happening in her relationship life, she also has a lot of additional interest which some are shared with her partner as well.
He loves traveling, and Paris Dylan and don mc lean are spotted visiting a lot of places in the world. Their one of the most amazing captured places includes Europe where the couple posted some really amazing pictures.  Her next closets partner is her dog, yes she is an animal lover and has a pet dog too. If you are aware of her instagram updates, then you might have noticed a lot of the posts coming from her end where she uses hashtags like "" me and my wonderful baby."" Tikki is her pet dog. Love is all over Paris, Dylan. 
These are some of her interest now let's take a turn to her social media account. Yes, so the recent post is a post where don McLean is holding a guitar and Paris accompanying him. Where she used the caption "" mine forever "" her Instagram account is full of glam, you can spot a lot of her sexy pics.  She is a supermodel and carries the cuteness and sexy body together.