With the rise of COVID-19 throughout the world, business operations are among the many different aspects that suffered adverse effects. State officials are forcefully shutting down many businesses or limiting their operation hours. Consequently, there is a massive decline in purchasing power. However, it's not that bad! Business owners need to find a way to strive in this new everyday life. Businesses should adopt flexibility to survive in this pandemic. So if you own a business, are you ready to accept the change to make your business successful?
Although no one can predict the post-pandemic situation, indeed, for marketing, online channels are more critical than ever. Many people are in self-isolation and spending their time online. Businesses must respect the new public circumstances and restrictions. Marketers should make use of a variety of methods possible for them to ensure their customers' safety. Being a business owner, you need to take charge and turn your business online to generate revenue.
Unsurprisingly, many businesses have to go through a crisis in pausing their new projects or remodeling them with small budgets. While this may seem overwhelming, it may come as an opportunity to try something new. Amidst COVID-19, adapting to changes may be quite challenging in the job market. Thus, it can be a good opportunity for potential MBA marketing students to incorporate their skills and help businesses with new marketing strategies.
These strategies below will not only help your business strive in this COVID-19 pandemic but also create a path for long-term success:
1. Promote Online Shopping
Now is the best time to bring your business online. With the lockdown restrictions and staying indoor policies, one can never go wrong with the online strategy. Amidst the COVID-19 epidemic, customers are usually buying their essentials through websites. The idea may seem frightening at first, moving your whole business online. However, you will see how this strategy will help you meet customers' demands more efficiently. This marketing tactic will not only help you during the epidemic but also in the long run.
The plus point of using this technique is that you don't need an outline, structural design, or physical space. You can also provide gifts while delivering products to maintain a loyal customer base and appreciate their purchasing.
2. Modify Business Policies
Reevaluation of business targets and policies is necessary. Businesses need to rework their strategies and adapt them according to the changes occurring in the world. Find answers to the questions like what are customers expecting? What are their needs during this outbreak? Does the current budget suffice to satisfy the demands of customers? Research on customer behavior and analysis of their buying pattern will give you a complete picture.
Bear in mind that most people are in a constant state of frustration, under quarantine, and fed-up with the current situation. Make use of marketing tools and target areas that can give a boost to your sales. Optimize your resources and incorporate them to satisfy and live up to the expectations of people.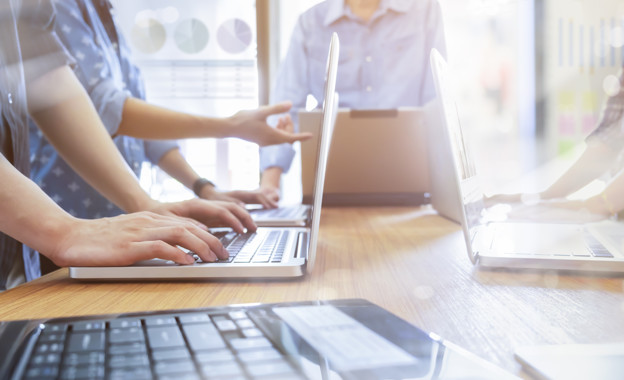 3. Make Google Your Friend
Google My Business Listing is a free and user-friendly tool for businesses and serves as an online directory. Any company can manage its online existence through Google search and maps. Google My Business (GMB) also shares statistics about audience engagement to your services or posts, allowing you to track customer behavior and traffic. It is also important to note that you need to update your newest information on GMB about your services or products. It would help the customers to know the latest news about your business online.
Additionally, using Google Trends can give you an idea of what the public is searching for currently. You can have a more precise understanding of consumer behaviors. This way, you can plan your business ideas accordingly.
Moreover, emailing your customers this link to get a review or rating can be advantageous for your business. An affirmative customer review increases the credibility of your business and brings in a new audience and clients.
4. Automated Communication
If you wish to cut down your budget in a time of crisis, then employing automated services is the best option for you.
A software application, namely, Chatbot, answers customers' inquiries, receives orders, and reduces sales and customer service budget. However, for any complication, the staff may take over the issue as a live chat. Chatbots are available round the clock and provide faster communication. You can use online scheduling applications for any appointments or booking services for your business.
5. Social Media
Social media is a viable source to step up marketing tactics. Keeping your customers updated regarding product range, ongoing sales, and launching new products can pique people's interests. Since people are bound to stay at home, details about opening and closing hours, delivery options, and payment methods will give an accurate image.
Using story features and adding links to your website to social media posts can give customers relevant information. Also, introducing campaigns that support frontline warriors in the times of COVID is a great marketing approach. It will reflect empathy and provide the message to the customers that we are in this together.
6. Create Blog Posts
Do you desire to bring in new customers to your business or keep engaging your website's existing customers? You can implement a cheap yet powerful technique – creating frequent blog posts.
By creating an informative and interesting blog post on your website, you can build trust with your customers. You can serve as a go-to source for your customers to provide relevant information about your industry. There is also a possibility that your customers share your blog posts on social media, attracting new customers.
The best way to attract more considerable traffic to your site is through guest blog posting. In this manner, a wider audience can learn about you and contact you for your services.
Conclusion
In the wake of COVID-19, all aspects of life faced adverse effects, so did businesses. At the same time, it is your chance to use this pandemic as an opportunity and build up a new reputation for your business. You need to have a firm foundation that will engage customers in your business in a time of crisis and ever after that. Brands can thrive in this challenging time using these digital marketing methods. All you need is to be confident and remain optimistic.