So you are feeling cozy coming tired from work and want to chill, You are with your partner and are feeling romantic but don't want to spend a hefty amount of money. If you want to know the perfect websites and Android Apps where you can watch your desired set of Shows or Movies, We got you covered with the list below- 
1.Vumoo (Website)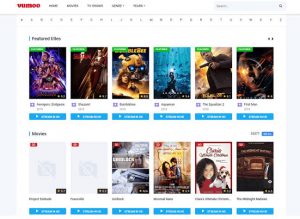 vumoo.life  excels in being one of the cleanest websites which are not putting pop-ups on your computer face with advertisement and disrupting your viewing experience with the ads.
It features a white and blue themed easily to understand UI; you can browse this UI without a problem and pop up ads do not appear to disrupt your browsing experience as well. its servers are usually fixed and updated in such a way that there are no broken links which we could find, It offers different server options per a single movie or episode of the show which you can choose to change if one of them is broken.
Vumoo also has a wide variety of content ranging from Netflix to old shows and movies. However, as per our analyzation, it doesn't update its content based on trend or what's popular and latest.
in Vumoo there is no specific pattern on when the content is updated and which content will be uploaded, For example at the time of writing this article we could stream John Wick 3 with a Good print available but we were not able to find Stranger Things Season 3 in it when it was just as popular.
While this website excels in terms of UI and Availability of Content we would like to present this website a rating of 8/10 because of its uncertainty in the update table of content.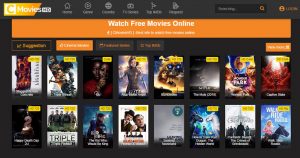 https://www4.cmovieshd.bz/ is a website which is filled with ads wherever you go. When you open the website the first time its gonna offer you its welcome with a pop-up advertisement which you have to first click 'x' to remove it, Then when you search or open a movie you are also gonna find a 'Sponsored section there full of ads on top of the player. last but not the least there is also gonna be another advertisement on the player when you play the movie to which you have to click 'x' to. If you hate advertisements then you should definitely avoid this website
This website features a Black and Orange themes UI which is easy to browse if you can tolerate the advertisements, It offers different server options per a single movie or episode of the show just like Vumoo which you can click on, to change the server and watch the Movie/TV show for free online.
Cmovies is a website which provides good quality content and makes sure that the streaming links are up to date, It also makes sure that its UI is tolerable however it is filled with advertisements, therefore, we rate this website 7/10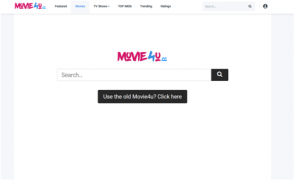 Movies4U as a website tries to be as clean as possible however just like every other website it also needs Advertisements to sustain its cost, But it doesn't let them come in between its browsing experience. We highly recommend this website because of the mentioned details.

In the terms of UI, this website features a normal Google-like simple search page where you can search your desired series or TV show, However, in its home screen, there is also a button which you can click on to find a homepage just like the websites mentioned above. This website features a clean UI with Ads available only in terms of video ads, and no other ads are available on this website otherwise.
Movies4U offers most of the popular content available on the web but lacks a good search feature which often doesn't show up the search results correctly for what you wish to watch, Some links are broken and this website has a shortage of alternative servers to watch with.
While this website is very ahead of others in terms of Advertisement and UI it fails to update the main links and therefore defies the whole purpose of its existence, therefore, we present this site with the Rating of 4/10.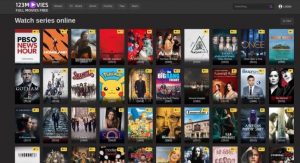 123Movies is the type of website which keeps disappearing but its clones keep reappearing again and again, This Website features advertisements which differ from clone to clone and we highly recommend not to register in any clone no matter how much it forces you because that is probably a data leaching thread.,the Clone we found also had Video advertisements before the movie just as much as it had Pop Up Advertisements.
This website which has so many clones features a lot of content and the same clean UI as Movies4U however its UI has Blue, Green, and white theme which is good for eyes.
The Referred 123Movies Clones often have the same content and base, which is probably updated regularly by the owner of the script regularly.
It's hard to rate this website because factors differ from clone to clone.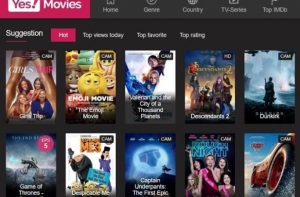 Yes Movies is a web of clone websites just like 123 Movies. If 1 stops,2-3 others rise.
These types of websites have gained a lot of traction where a base is made by an admin and so is the content links are programmed in such a way that they are copied throughout the clones.

Just like 123Movies, Advertisements in Yesmovies also differ from clone to clone ranging from lower ads to being annoying with pop-ups, It's UI Features a Red and Black Dark theme which is good for the eyes during Dark time while choosing the movie you want to watch.

The content on Yes movies is regularly updated and is always the latest one!

It's hard to rate this website because factors differ from clone to clone.
We hope you found your preference in one of these websites to watch your favorite TV Series or Show for free online.
Read More:- https://itsmyownway.com/9xmovies-alternative/