– The phones in this budget range have an Amazing value for money ratio, and no other budget segment in India can beat the value for money range here.
These Value for money phones, While are not exactly balanced for everyone, They can offer a wide range of features and different combinations matching whatever your requirements might be between 15,000 to 20,000 Range. If you prefer any specific brands, Then also you are in for a treat, The best phone between Rs.15,000 to Rupees 20,000 in India can be bought from the brands ranging from Samsung to Oppo, Vivo, Realme and Xiaomi so whichever brand you prefer, Don't worry you are going to get the best phone between Rs.15,000rs to 17000Rs. Depending on the features you wish to use, these phones offer a wide range of features such as In-Display Fingerprint Sensors,48MP Camera, Sometimes even with the best of a battery over 4,000Mhz. So what are we waiting for?
Let's Dive into it-
Realme X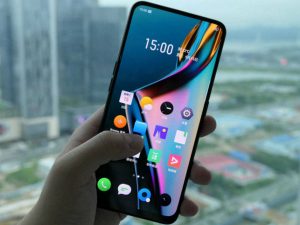 Realme X is truly a value for money phone, Realme, which is a Sub-brand of Oppo has established itself as a Sub-brand which focuses on Value for money and tech aware audience.This beast comes in 2 variant,Which are 4GB Ram +128GB and 8GB Ram+128GB.
Realme X rocks the latest features like In-Display Fingerprint sensor,It comes with an FHD+ AMOLED display and hits the spot with its 710 SOC(Processor) when it comes to Gaming,This phone is the best phone under 20,000 if you have the budget,and if you are normal internet user who just does multitasking and uses popular applications such as Facebook, Instagram, and WhatsApp.Realme X 4GB version is just as fine for you as well, Adjoining with having the Widevine L1 Certification to make your Netflix and Amazon Prime experience full HD.
 Purchase Link with Color Options on Flipkart below- https://www.flipkart.com/realme-x-space-blue-128-gb/p/itmfgybqzcgbxs26
Oppo K3
Oppo K3 is like a small brother of its own company's Sub Brand's recently launched phone 'Realme X'.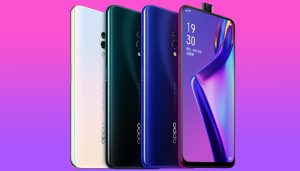 Oppo K3 features almost the same 6.50-inch (1080×2340) display at Realme X and Pop up Camera, and it also has the same features as In-Display Fingerprint sensor,It comes with an FHD+ AMOLED display and hits the spot with its 710 SOC(Processor) when it comes to Gaming,it even comes with Widevine L1 certification as well to make your watching experience the best in class with this budget,However since it costs 1000rs. Cheaper with Amazon Cashback offer, It comes with the camera sensor lower in terms of picture quality then Realme X. The Oppo K3 has a 16-megapixel primary sensor with an f/1.7 aperture and phase detection autofocus. There's an addition of 2-megapixel depth-sensing camera which is used in Portrait mode.
Purchase Link with Color Options on Amazon below- 
Vivo Z1 Pro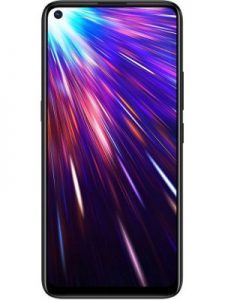 V-ivo Z1 Pro is your best go-to phone if your budget is strictly around 17,000 Rupees and you want the best phone out of your performance for your Gaming and Battery needs. However, when there is something good, There are always gonna be some trade-offs. Vivo Z1 Pro rocks Snapdragon 712 AIE processor, 6GB RAM, and 64GB internal Storage costing 16,990 while 128GB Storage and 6GB Ram version costing 17,990. Both versions come with Storage expandable up to 256 GB, and However, while it excels in the specification department for performance it lacks with the above-mentioned competitors in terms of other features like it doesn't come with a full bezel-less display; instead, it comes with a Punch Hole display. There is also an Absence of Amoled display; The Vivo Z1 Pro features a 6.53-inch IPS LCD screen with Full HD+ resolution, 19.5:9 aspect ratio.
Verdict- If you are a person who wants a better display, Camera and tolerable amount of Storage, Realme X is a perfect choice, And if you want to do more with it like playing PUBG, then 8GB version is highly recommended.
If you want best in class performance for your PUBG Gaming for around 17,000Rs, then Vivo Z1 Pro is the Go to.
And if you want a balance to both with 1,000 rs. To save with Amazon Cashback then Oppo K3 is your way to go.
Purchase Link with Color Options on Amazon below-  https://amzn.to/2yKUtVH