Sales departments are most concerned about one thing that is the return on investment (ROI). Especially, when it comes to analyzing the overall performance of the sales team during a trade show ROI is one of the key factors to analyze how competent your team is. So, it is of crucial importance to understand different ways to enhance the ROI. In the ever-changing environment where marketing tactics are always evolving, it is of great importance that you stay ahead of others. Remember the days when you have to work on different aspects to make most out of the show and the sleepless nights when your thoughts are completely immersed to enhance the ROI after the trade show. Surely, you cannot afford to lose at the game as it is a matter of the name and fame of your company. So, here are some tips and tricks that you can use to enhance overall ROI and staying ahead of others.
1. Choose the best people to showcase your business
Make sure that the best of your employees are going to showcase your business who can attract more clients. Since you invest a lot in getting a booth at a trade show, make sure that you invest some time in polishing the communication skills of your employees too. Especially, the employees who are already good at communicating and showcasing your business, do invest in them as they are the real asset of your business.
2. Make a diverse team
Maybe, people from the sales department are not well-versed in knowing about certain products. Some potential clients can ask more technical questions about a certain product that a salesperson may not be able to answer. Especially, when it comes to having in-depth knowledge about a certain product then another person from the most relevant department can showcase the product in the best possible way. So, invest in the communication skills of such employees. Make a diverse team to showcase your business and products at the booth. In this way, your confident team itself becomes a great product of your company. All of your efforts will go in vain if you cannot build a team that consists of diverse people. So, building a diverse team will help you increase the trade show ROI.
3. Involve your partners and existing clients
They are solid people to back your words. When they talk about your good work, professional behavior and your products or services, it means a lot. Check if any of your sister company or client business is also setting you a booth at the trade show. Ask them to connect you with those people or businesses that can be your potential clients. Involving partners can also help you in terms of cost-effectiveness. You can share the booth with them if both of you are expecting the same prospects.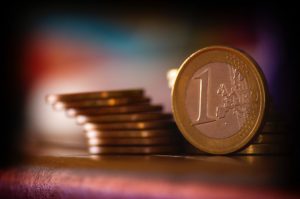 4. Get a suite for informal meetings
Do get such a place near the trade show location so that you can arrange private meetings with your potential clients on the very same day of the event. You can also use this place to arrange a small get together where you can invite all of the potential clients and prospects. Do not forget to invite your existing clients if they are also attending the trade show. As it was mentioned earlier that the existing clients are solid ground to back your words, their presence at such informal meetings will work as a cherry on the cake. When they will be speaking on your behalf, definitely you will get more clients. So, get a big suite to arrange private meetings to enhance trade show ROI.
5. Select a theme to arrange your booth
A good theme that can depict the products or services that you provide can attract the right clients. They will not have to ask a lot about your product or service. In addition to this, a self-explanatory arrangement at the booth will share the burden of your team as they will not have to talk a lot with irrelevant people since only relevant people come to communicate more about your products and services.
6. Get a list of attendees
Sometimes, trade show organizers provide a list before the event which consists of the names of the people or companies who are attending the event. This list can help you get an idea about the number of prospects that you are going to get at the event. You can manage your team according to the type of prospects that you are about to meet there. Moreover, you can select team members according to the type of prospects. In addition to this, as it is mentioned earlier that you should get a suite to arrange informal private meetings, you will have to check if the suite is big enough to accommodate a number of prospects. If there are a lot of prospects, make sure that you are getting a big suite. It is essential as your team may have to meet with multiple prospects at the same time. Thus, getting a list can help you in a number of ways to plan the entire event.
7. Hire a team to manage your ROI
It is another great way to enhance the trade show ROI since the ever-changing environment makes it difficult to work on every aspect to make the most out of the show. There are organizations that work on this aspect. They can share your burden in terms of every kind of calculation. They work on a number of things such as:
Tracking costs
Categorizing leads
Classifying sale opportunities
Quantifiable payback ratio
Computing the ratio of sales and benefits over primary expenses
In this way, most of your work to analyze the ROI is shared by such organizations and you can focus just on the event. One such organization is Exhibitus which helps in terms of all aforementioned work areas. They constantly recommend measurable improvements to proliferate expected ROI at the potential trade shows. Thus, hiring services from such organizations can help you immensely in terms of getting more ROI.
To conclude, it can be said that by working on the aforementioned recommendations, you can enhance ROI in the best possible way.