If you are someone who likes to have fun while keeping fit, you probably love to swim. Many people feel the same way, and that's why beaches and swimming pools are always big attractions. 
If you have a swimming pool in your house, then you are one of the lucky few that can swim any time you want! You are likely well accustomed to hosting pool parties or just enjoying relaxing dips in your swimming pool.
Speaking of parties, is your pool area set up to par, or would you, or would you like to spruce it up? If it's the latter, here are five tips on decorating your pool area.
After sundown, strategically placed lanterns around your pool area will bring your outdoor space to life. You can play around with colored bulbs depending on your preference. Not only do lanterns provide illumination, but they also help create a romantic ambiance.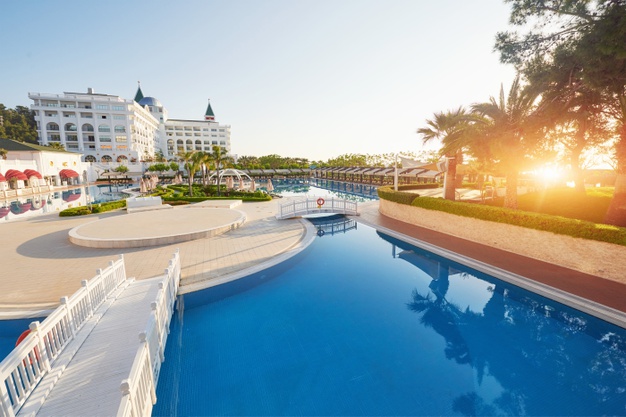 Add natural or artificial shade around your pool area in the form of trees or a gazebo.
Planting trees a short distance away from your pool helps create a more natural and calming atmosphere. Your swimming pool can be a fantastic relaxation spot after a day at the office. If you opt for trees, be sure to combine them with the appropriate cleaning methods for your pool and avoid collecting falling leaves.
While you may love to swim, you will not spend your entire afternoon soaking in the water. There will be downtime where you would rather sit or lie in the sunlight. A gazebo can create the perfect place to relax, shading you from direct sunlight. It can also create a lovely dining area for days when you prefer to have dinner by the pool.
If you want to enjoy the cool, calming effects of hanging around the poolside during chillier weather, install a fire pit. It will provide sufficient heating while elevating your poolside area's design. Your poolside area will become the perfect chill spot for you and your family, where you can have barbecue nights without worrying about freezing because of the cold temperature.
Want to keep your pool warm year-round? Consider adding in a solar heater that won't detract from your decor but will instead offer you the opportunity to enjoy swimming in warm water heated by the sun!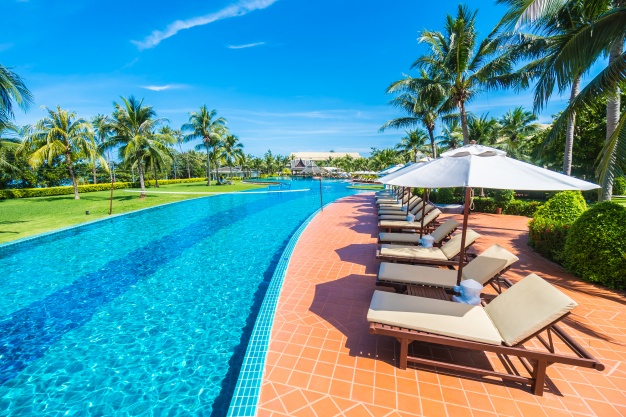 Adding a lounging area near your swimming pool allows even those who are not interested in swimming to relax around the pool even if they are not swimming. As this is a generally open space, pick your poolside lounge furniture thoughtfully as wear-and-tear caused by the weather can be more than you may imagine. If you or your family members love reading, a poolside lounge is an ideal spot to catch up on your favorite book.
Another decorating idea for your pool area is a bar. Go all out with your selection of furniture and décor to add that stylish character to your poolside. With some wicker chairs and palm trees, you can recreate a beach resort in your backyard. There is no limit to how you can decorate your pool area. If you do it well, you will be looking forward to hosting pool parties for your family and friends all the time!
Author Bio:
Liz is a freelance lifestyle writer. Her focus now is to help readers update their interior decor. Liz is currently writing for Land of Rugs.