If you want to upgrade your kitchen and are on a tight budget, you may find it to be an impossible endeavor. New appliances, countertops,and cabinets don't come cheap, and that is a fact. Upgrading your kitchen can be even more of a problem, if you are on rent, in which case you can forget about doing something extravagant. Despite the roadblocks, you can still give your kitchen a makeover, that too without breaking your bank.
If you are wondering how here are 5 easy ways to consider.
1.      Opt for a New Color Scheme
One of the easiest ways you can go about breathing new life to your kitchen is by opting for a new color scheme. You can start by getting new kitchen towels, and whatever colors you choose, make sure you find kitchen tools and accessories of the same color.
If you have a color scheme in your kitchen, everything will look tidy and cohesive. However, whatever color scheme you opt for, make sure you stick to it; unless you want a new color scheme after some time.
2.      Replace Cabinet Knobs
An affordable way you can go about changing the way your kitchen looks is by replacing the kitchen cabinet knobs. But do not stop there as you can do the same for the drawers and doors as well.
Visit your nearest hardware store and pick knobs, the kind that will go well with your kitchen's color scheme. For some originality, check out your local craft or hobby store for some groovy knobs.
If done correctly, your kitchen will look different and fresh, in fact, it would be worlds apart from anything you have seen before. The best part? You won't have to spend thousands of dollars to make that happen.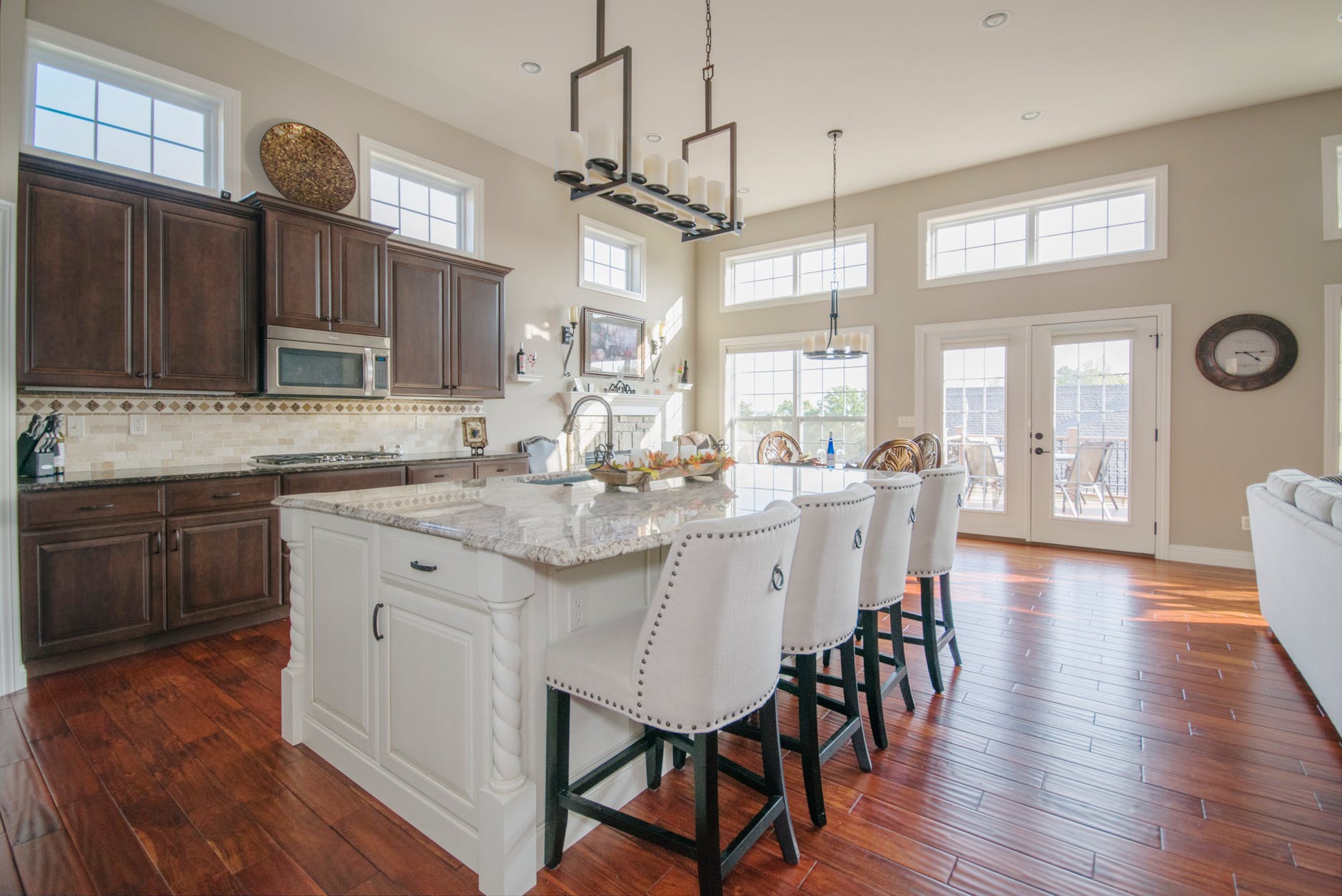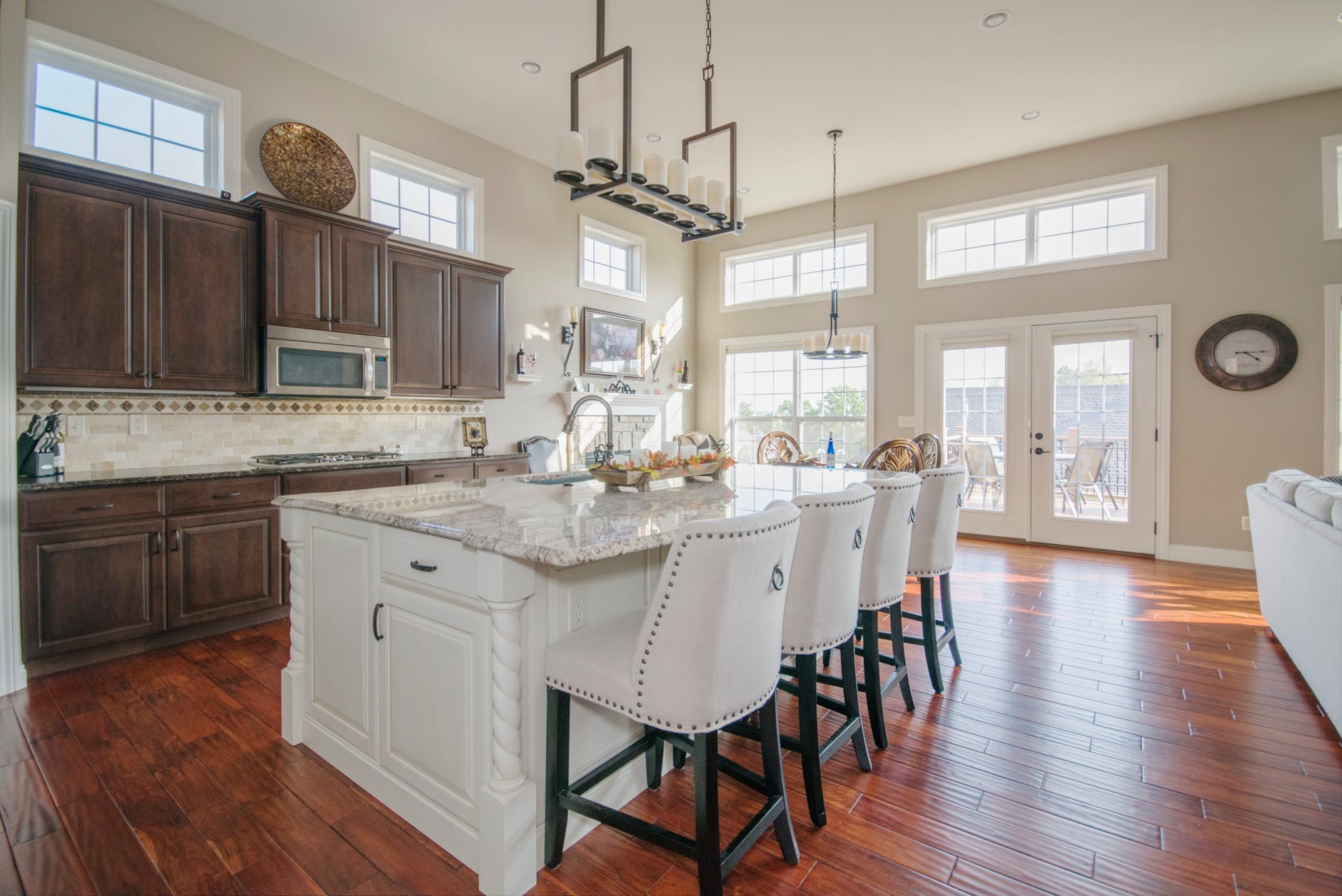 3.      Put Away Stuff you don'tneed
Things you rarely use but end up taking a lot of space on countertops should be put away. Whether it is a blender, instant pot or a slow cooker; put them away in a cabinet until you need them again.
Don't just stick to appliances, this applies to ingredients and utensils as well. When you clear your kitchen of stuff you don't need, you will be amazed at how neat it will look.
4.      Get New Floor Coverings
Another great way you can make your kitchen look as though it is brand new is by getting new floor coverings. If it has been ages since you last changed your kitchen rug, now is the time to get a new one. If you have a color scheme for your kitchen, as discussed above, then you will have to find a rug that complements it. The last thing you want is to have a direct match, in which case your kitchen will not look as good as it should.
If your kitchen's flooring needs an update, but you don't have the money to go all in by renovating everything, then your best bet is to look into a floating floor or peel-and-stick tiles.
5.      Look into Getting Temporary Backsplash Treatments
When it comes to replacing a backsplash, it does not have to be an expensive project. If you look into it, you will come across discounted backsplash tiles, and you can do the replacement on your own. If you take this route, it will be pretty cheap. But, if you want to say yourself the hassle, you can simply cover the backsplash with a new one.
This option will not only save you a lot of money, but a semi-permanent installation can be easily removed later on, if you don't like it or when you are moving out. This way, you will not have to worry about replacing it. All you need to do is to remove it, and Voila, you will be back to square one, without having to start from scratch every time.
If you think about it, there are so many ways you can go about making your kitchen look new. Of course, it will require imagination, but if you really put your mind to it, there are so many ways you can upgrade your kitchen, without having to spend a considerable amount of money.
If you are still looking for more home renovation ideas, then you can always check out for additional tips online. Whether it is about painting the walls of your kitchen or doing something about your home water treatment system, you will find all the help you could need.
Remember, it is not just about making your kitchen look great, upgrading it becomes a necessity, especially if you want to sell your home. Since the kitchen plays a vital role when making an informed decision about buying a home or not, it is best you take this more seriously. As long as your kitchen looks great, there is absolutely no reason you will not get the money you asked for in the first place.