Did you know that the regular skincare routine of 62% of Americans includes anti-ageing products? Wrinkles, sagging skin, and unwanted blemishes are just a few of the complaints women have about their skin, especially in their 30s, 40s, and even 50s and beyond.
Many find a great deal of pleasure-seeking in aesthetic technology to address issues with their appearance. Facial exercise and a lot of beauty care are anti-ageing secrets for glowing skin. Whether you're looking to stave off the effects of ageing or hoping to reach a new level of beauty and health, here are a few anti-ageing tips you can try out today.
1. Exercise to Fight Natural Aging
Exercise releases endorphins keeps muscle mass and bones strong, and helps to ensure skin stays hydrated and healthy. Regular aerobic exercise helps to break down glucose, aiding in weight loss and improved brain function. Resistance training helps to keep muscles and bones strong and decreases the risk of developing arthritis and osteoporosis.
Stretching helps to maintain flexibility and circulation in the body. Regular massage helps improve circulation, reduce pain, and improve skin tone. Exercise can also be used to relax the body and reduce daily stress, which can help keep a person looking and feeling younger.
2. Invest in Quality Sunscreen
Sun protection is critical to reducing the signs of ageing, like wrinkles and age spots. A broad-spectrum sunscreen should be applied every day, no matter what the weather.
Look for a sunscreen that is labelled "broad-spectrum," has an SPF (Sun Protection Factor) of 30 or higher, and is water-resistant. You should reapply your sunscreen every two hours if you're out in the sun all day.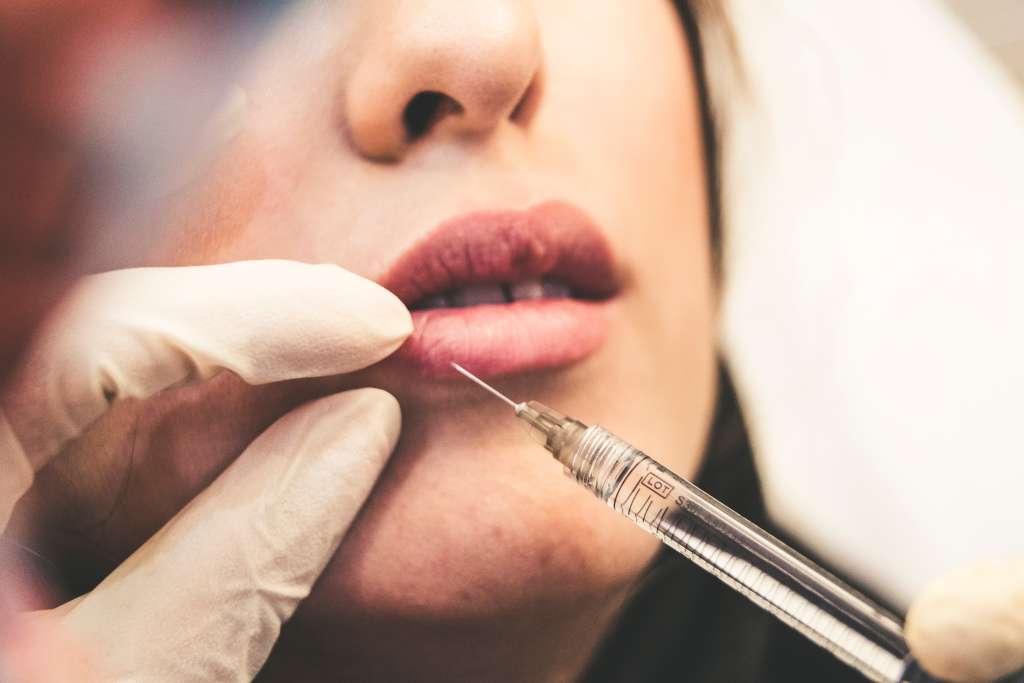 3. Eat Healthy to Preserve Your Youth
Eating nutrient-rich, whole foods, such as fruits, vegetables, and high-quality proteins, helps keep your body functioning properly and promotes healthy skin. Limiting processed and refined food, sugary drinks, and alcohol can help keep your body performing optimally and reduce signs of ageing. Adding supplements that contain essential nutrients such as Omega-3 fatty acids, Vitamin C and anti-inflammatory veggies like peppers and cruciferous vegetables, and probiotics can help reduce inflammation and support cell regeneration.
4. Sleep Your Way to Younger-Looking Skin
Getting enough sleep is essential to keeping your skin looking youthful, smooth, and vibrant. Sleep helps your body repair itself, providing an opportunity for new cell growth and waste removal.
When you don't get enough sleep, your body doesn't have time to repair itself, leading to dullness and the appearance of wrinkles. Aim for 7 to 9 hours of uninterrupted sleep.
5. Ask for the Help of a Plastic Surgeon
Plastic surgeons have studied the latest trends and techniques that are available to help reduce the signs of ageing. They can assist in procedures such as facelifts, brow lifts, fillers, laser skin resurfacing, and so much more. You may also want to try botox by Dr. Mary Lynn Moran.
Plastic surgeons also offer advanced non-surgical options, such as dermal fillers, cosmetic treatments, and microdermabrasion. With the help of a plastic surgeon, you can reduce wrinkles, fine lines, age spots, and sun damage to create a younger and more refreshed look.
Utilizing Anti-Aging Tips
Start incorporating anti-ageing tips into your lifestyle today! Use the power of proper nutrition, exercise, adequate sleep, and topical treatments to reduce the signs of ageing. Keep your skin looking youthful, your body trimmed, and your outlook on life positive and energized.
Looking for more health and beauty tips? Be sure to check out some of our other articles!