There are plenty of great gift ideas out there, but when you are dealing with a motorcycle rider, you will probably find yourself in an entirely different school of thought.
What does this mean for you exactly?
To be perfectly honest, it actually means a great number of things, though mostly that you will need to buy motorcycle themed gifts. This doesn't mean purchasing a miniature motorcycle for them to put on display — your motorcycle riding friend or relative will probably not be amused by such a gesture. Rather, you should try to ensure you buy them something that they need something functional that will add to their experience.
As you probably know, buying something that they need can be a bit difficult, but we have you covered with the best motorcycle gifts for safe riding.
Let's get started
 1. Basic Protective Gears
These include gears such as your helmet, gloves, cafe racer gear and earplugs. These are basic necessities required even in highway drives, and they can make a huge difference between being safe and being in danger whenever unlikely circumstances happen. When selecting these basic biking needs, it's important to go for those that you will be able to use long term. It might be wiser to spend a little more on these, just to be sure that you get those with truly good quality. Also, be sure that you get gears that you will be comfortable wearing. Remember: comfort can take you a long way in your offroad adventures.
2. Animal Alert Systems
Among the common offroad accidents that motorcycle and vehicle drivers often encounter are animal-related. Deer and other wildlife animals frequent the offroads, and collisions with them are sometimes unavoidable. Animal alert systems are designed to emit sounds beyond what human beings can usually hear. But, these sounds are heard by animals, and the sounds alert them to the approach of your motorcycle, even before the animals actually hear the sound of your arrival or even before they see you. These systems are neat and innovative motorcycle accessories that can help you remain safe in all your travels..
3. Guards
Aside from the basic protective gears mentioned above, you can go for additional protective guards especially designed for your offroad rides. You can have a neck guard to reduce probabilities of spinal injury in an accident, as well as knee guards, elbow guards, and even chest guards for additional protection.
4. Motorbike Luggage carriers/panniers
Motorcycle luggage carriers are probably the first type of BMW GS accessories you should be looking at. Not much point in taking overnight trips if you cannot carry any substantial amount of luggage with you, right? There are several options available:
Tankbags are placed just in front of you, between your seat and the handlebars. These are usually quite small bags, very convenient for storing items you need to get to quickly like your wallet or camera. Topcases are another option which are mounted on the back of the bike. You may or may not need to install a rack or adapter plate to hold the case, especially if you're installing a non BMW topcase.
BMW GS panniers or "side bags" as they are commonly called hang off the sides of the bike, at the back. Soft panniers offer less protection to its contents, hold smaller volumes but are less bulky. Hard panniers are manufactured from metal (usually aluminum) can be costly and are definitely heavier and bulkier but usually offer excellent protection from crashes, water and dirt. They can sometimes hold up to 40L each, which ads the same capacity as a very large backpack right on the rear of your bike – get 'em if you can afford 'em. If you can't fit all your stuff in a pair of these panniers, a rollbag and tank bag then you seriously need to reconsider the amount of stuff you are taking.
5. Motorcycle Lights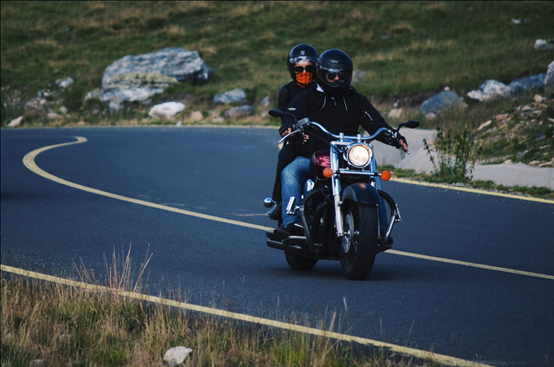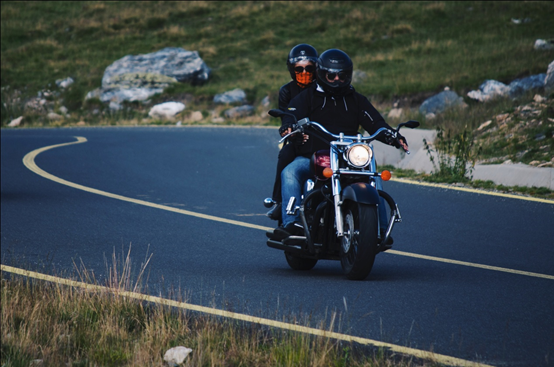 Motorcycle lights are a useful addition which adds an element of safety to your riding experience. You can see better, and you're also seen better. Xenon headlights are available and these make your bike stand out more when you appear in other driver's mirrors – the extra visibility could save your life one day. Several companies manufacture additional light sets that are mounted on the front of bike, to be used in foggy or other low visibility conditions. These are ultra bright lights which allow you to see the road in front of you and any possible obstacles better.
6. Motorcycle Gloves
Motorcycle gloves are one such extra accessory added to attract more customers. These sort of offers are mostly seen on motorcycles for ladies. They are targeting them, because they are easily attractable in these kinds of offers. They can get gloves which suites their model of the bike. They come in various sizes, shapes and colors. This helps them to select on according to their like. There are different kinds of gloves that are designed for street bikes, racing gloves, cruiser gloves and common motorcycle gloves. Vented gloves are also available to avoid sweating of hand. Small holes help air to pass through and therefore, less warmth on the hand. Furthermore, textile works are adopted in some lady gloves to make it more attractive. It prevents the skin from getting dust, sun and other particles.
7. Helmet Camera
Choosing a helmet camera with durable features and the easy of use while riding is important for quality videos.
Having a camera that is easy to use is important when riding, so you are focusing on your ride and not the helmet camera equipment. Choosing a camera with a single cable that connects the recorder to the camera head will allow you to move and ride freely without the mess of wires getting in the way or disconnecting. A helmet cam with many mounting options is essential for the right position of your camera. There are many mounts for different applications such as the handle bars, helmet, and rails. You can even mount a remote control to the handle bars or your wrist for easy access. You can mount your camera securely without the worry of the camera falling off and getting lost. Some helmet cameras provide software that allow you to tag, edit, and share your videos. Having a helmet camera with editing software will make it easy to edit, share, and upload to your favorite video host.
8. Motorcross Boots
There are motocross boots made for men and kids in the market. Shoe sizes available are from 6 to 13. Sturdy toes prevent crushing of the rider's feet. Well-formed heel regions protect the ankle from getting twisted. Steel shanks keep the rider's leg from getting squashed in case the bike falls on him. Leather materials insulate the leg from engine casing and exhaust tube burns. Aside from all these protection, the boots should be comfortable enough to allow the feet to breathe.
9. Motorcycle Neck Tube
Neck braces are a sure way to protect the neck against injuries or fatal accidents. These motorcycle neck tubes have been designed by the best medical professionals with the suggestions of enthusiasts of the motocross sport. They should protect the neck from hyper flexion or over flexing, hyperextension or over extension, posterior hyper-translation, lateral hyper flexion, axial loading, and several other injuries to the neck. You see, during an off-road ride, the neck is subjected to jerky forward and backward movements as well as side-to-side movements. These neck braces are lightweight and weighs as light as 850 grams.
10. Riding Pants
This is not some just fashion statement or a stereotyped clothing for riding motorcycles. This is also your protection from your body. As much as possible, you need to avoid using ordinary pants because in case of a simple crash, these items easily rip apart. The pants are made from spandex to make it very durable and will not constrain the movements of the rider. Rubber pads are located at strategic places. Thus, you will be incurring wounds of all sorts.
 Where to Purchase Motorcycle Accessories From
Although some basic motorcycle accessories are available to purchase from car stores, it is best to purchase them from a specialist motorcycle retailer online.