In the past, dirt bikes have been paired with minimal accessories since they are mostly used for adventure sports performed on a rocky and uneven terrain. However, various new technologies which have come up are sure to make your bike ride even more delightful and exciting than it already is.
Here are 5 motorcycle accessories that you should absolutely consider getting for yourself:
1. Twin Air Filter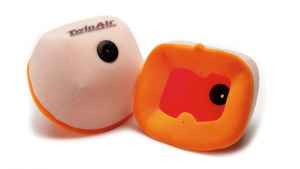 The Twin Air Filter has been reviewed by its buyers as one of the best air filters available in the market. The device seeks to increase airflow into the engine of the bike, while its design ensures maximum protection from dirt or dust by catching the smallest of particles in the foam covering.
Effective disposal prevents the dust particles from staying lodged between the layers and allows for smooth passage of air. Most people have found this air filter to be extremely durable- unlike others which come apart at the glue seams, and therefore it has managed to outdo all its contenders in the market in terms of popularity.
Twin Air also offers a range of products which go hand in hand with its air filters- such as dust covers, airbox, vents fuel filters and oil filters.
2. LC 5 Gallon Utility Jug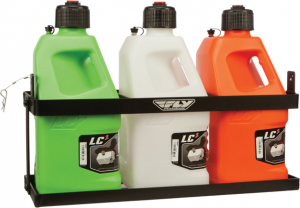 A dirt bike is incomplete without a utility jug, as the places where you would take your bike for a ride would most definitely not have a filling station. Therefore, you must equip yourself with a gas can as well as a hose.
This utility jug has been tested and has proved to be leakage-free. The high impact-resistant polyethylene protects the can and its contents from spilling over even on rough terrain or under harsh weather conditions. Those who have purchased this item have been highly satisfied with its performance and have recommended it to others as well.
3. Devol Skid Plate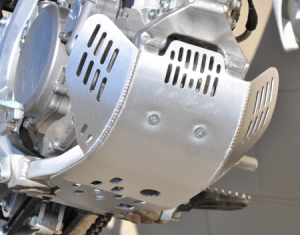 The tracks are not only uneven but also full of obstructions like rocks and pebbles which have the potential of causing damage to your bike.
While this skid plate is slightly expensive than others; it's definitely cheaper than the maintenance that your bike would have to undergo in its absence. The frame is such that it ensures the protection of each and every organ of your bike, and the skid plate itself is extremely resilient.
The Devol Skid Plate has a wider reach than most other skid plates, which ensures that it protects the bike's frame, engine, water pump and ignition cover. Buyers were extremely happy with its perfect fit and finish, as well as the ease with which it can be installed.
4. Satechi BT Media Button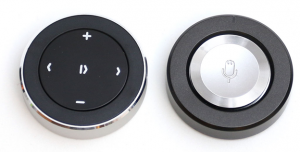 Even though nobody uses their phone continuously while riding a dirt bike, you may still want to answer an important call or change the music in the midst of your ride. Since losing your focus even for a second can be deadly for you as well as others, an attachable media buttons device which is connected to your phone via Bluetooth can be lifesaving.
The device allows you to perform various essential functions on your phone with the help of a few buttons- which are attached to the motorcycle itself. The device is also known for its amazingly long battery life of up to two years as well as its range- which extends up to 40 feet.
5. Motion Pro Spoon Tire Iron Set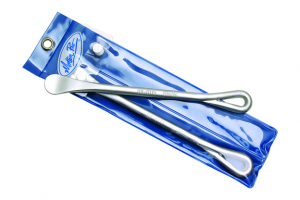 With amazing reviews, the Motion Pro Spoon Tire Iron Set is one of the best products for tire care in the market. The shape is perfect for easy mount and dismount of tires- without pinching the tube, and the curved end fits securely in your hand- allowing for a strong and steady grip.
These tools will put an end to the regular hassle and expense of getting your tires changed at the shop- by simplifying the process and allowing you to perform the act yourself.
All the tools listed here can be found in your neighborhood bike shops; however, if you are unable to find them there, you can always order your equipment online, where you're bound to also get more attractive offers and discounts.
At the end of the day, different riders have different personal preferences for making their bike rides easier and more enjoyable. This list may not hold strictly for each and every adventurer out there, so feel free to customize your bike with whatever you feel necessary. However, safety must be prioritized over style as well as ease under all circumstances since dirt biking is a very dangerous and unpredictable activity. Before you even begin customizing your bike, you must check up on the safety gear- which will not only make your ride safer but also keep you more comfortable throughout.