It's incredibly daunting when you notice the early signs of hair loss as a man. If you want to take action, combining topical Minoxidil and oral Finasteride is widely regarded as the most effective way to treat male pattern hair loss. However, if you have experienced the rare side effects of Finasteride, or aren't keen to take an oral tablet, opting for a topical Finasteride-Minoxidil solution is a viable alternative.
How do you lose your hair? 
The primary cause of male pattern baldness is a sensitivity to DHT, which is a by-product of testosterone. DHT binds itself to hair follicles, which causes them to shrink and eventually die. Scientifically, this process is known as miniaturisation.
When miniaturisation occurs, the strands of hair on your scalp become gradually thinner and shorter until they're no longer able to break through. This leads them to die off and results in hair loss and large bald patches in specific areas of your head.
Why use a topical Finasteride-Minoxidil solution? 
The FDA has approved two medications for hair loss treatment in men – Minoxidil and Finasteride. Finasteride is most commonly taken as a 1mg oral tablet, while Minoxidil is applied as a solution to the affected area of the scalp.
In less than 4% of cases, some men experience certain side effects when taking Finasteride, which ultimately leads them to stop taking the treatment orally. While the symptoms are nearly always mild, it's totally understandable that men look for an alternative solution.
Recent evidence indicates that combining Minoxidil and Finasteride in a topical solution can be effective when treating hair loss. Although further study is required, the early signs indicate that a Finasteride-Minoxidil spray can effectively treat male pattern hair loss, while presenting less risk of experiencing side effects.
How does a Finasteride-Minoxidil Solution treat hair loss?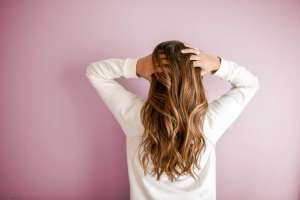 Combining Minoxidil and Finasteride to treat hair loss is effective. Below is an explanation of how the two ingredients combine to deliver results:
DHT levels in your scalp are reduced by topical Finasteride. Men with sensitivity to DHT see their hair follicles shrink, which may even result in complete hair loss through the process of miniaturisation.
Topical Minoxidil enables more blood to flow to your scalp. This revitalizes dormant hair follicles and adds nutrients to the scalp.
How should a Finasteride-Minoxidil spray be used? 
To be effective, the spray should be applied to the affected areas of your scalp at least once every day as part of your daily treatment. Administer the spray to your scalp in the morning or evening and give it time to fully absorb.
Final thoughts 
Research indicates that utilizing a Finasteride-Minoxidil spray might be a good alternative to those who don't want to take a daily Finasteride tablet. It's also potentially beneficial to men who have unfortunately experienced some side effects of Finasteride, but still want to proceed with their hair loss treatment. You should be aware, however, that this combination is less effective than combining topical Minoxidil with oral Finasteride.