Okay, you're moving, now what? Moving for some can be an exciting and nerve-wracking experience at the same time. After all, you're moving to a new place. You will make a lot of decisions, and the moving process itself can be stressful. You can deal with a lot of things from choosing the move date, dealing with a lot of to-dos on your list that can be downright overwhelming on your part. That's why it's important to get moving quotes before making a final decision and choosing a moving company. Doing so helps you get the best deal out of the specific budget you've allocated.
Things to note before you start collecting moving company quotes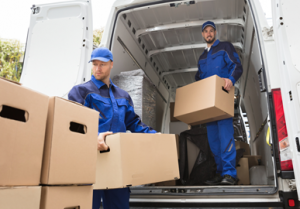 Getting as much information as possible before you make the right decision is crucial. In fact, it's a good thing to get quotes from several moving companies. Comparing their prices and services and reviewing contracts and services first makes you realize different options and allows you to choose the best moving company. To give you a much better perspective on things, getting quotes from both traditional and non-traditional moving companies is recommended so that you can compare the pros and cons of each one.
Top things to note with moving company quotes
A moving company needs to detail everything on the contract. They should come up with a list of services, and products that are included. If you get a verbal quote from them, they should immediately follow it up through an email.
Note that prices change and often can increase when it's a long distance move. Traditional moving companies usually charge their clients based on the weight of their possessions. Therefore, it's crucial for you to be aware of that as well.
The company provides you a moving truck that charges you per hour. Prices vary based on several factors such as the size of the truck, as well as the number of crew that comes with it.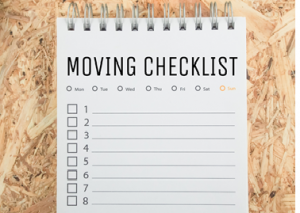 Additionally, make sure the following items are stated in the quote before you decide to sign an agreement with the company:
cost of fuel
the target number of hours that are required for the move
hourly rates of workers
the hourly rate for the rent of the truck or vehicle
how long is the travel time between your previous place to your new home
the list of things that you will be shipping
an agreement if you'll be shouldering the company's workers meals or not
other miscellaneous services and accessories like such as packing tape, runners, mattress bags, etc.
It's essential to make a list of potential companies who you want to partner with and proceed with the best offer. After all, it's important to get moving quotes before making a final decision. For safe and comfortable moving as you get to save time and money, check out TruckPlease.com to get instant moving quotes from moving companies near you. Good luck with your move.
Author Bio:
Victor Hughes is a writer contributing pieces to TruckPlease.com. His passion for his craft is something reflected in his writing, which he makes sure is understandable, witty, and informative. He likes biking during his free time and joins races from time to time.