The Swedish Zlatan Ibrahimovic is one of the most famous players in the history of football and has shown in his career at different clubs in Europe his great skills with the ball and with team play.
Zlatan Ibrahimovic and his football career show his unforgettable time at European clubs like Manchester United, Paris Saint-Germain, Milan, Barcelona, Inter, Juventus, Ajax, and Malmo, where he had some of the best moments of his career.
Currently and due to his fluctuating passage through several teams, many wonders which team Zlatan Ibrahimovic is on after going through some of the most famous clubs in the world, where he was consecrated as a reference of this sport. Here you can learn more about Zlatan Ibrahimovic.
The Swedish player signed a contract with LA Galaxy in 2018 for two seasons and in his debut, he scored two goals that allowed his team to come back against their rival neighbor LAFC. This helped Ibrahimovic to be selected twice to be part of the MLS Best XI and win the rookie of the Year award of this league in 2018.
His work with the Galaxy left him with a salary of $7.2 million in the 2019 season, having been paid just $1.5 million in the 2018 season.
The reasons for his departure
Although he had a good stint with LA Galaxy, scoring 52 goals and 17 assists in 53 games he played as a starter, he became one of the players who offered the greatest football spectacle every time he was on the field in MLS history.
The reason for his retirement was due more to off-field issues with his own team, so the departure of Zlatan Ibrahimovic was beneficial for the LA Galaxy squad. According to some players who wore this shirt, "he was not a good partner".
His teammates' opinions
Although he did not agree with Zlatan in his way of being, the Argentinian Emiliano Insúa made it clear that the departure of the Swede helped to improve the atmosphere within the club.
"I don't know him as a person, but I do know that he has a strange personality. When I arrived, they told me things that are quite private, but it would not be correct to talk about someone I do not know and with whom I have never been," said the Argentinian in an interview.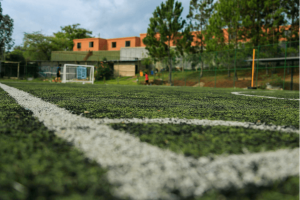 To this opinion is added Sebastian Lletget, who also said that it was more complicated to have Zlatan as a partner than as a rival. "There's definitely a better feeling in the whole field and the team, after having his presence here, which was super frustrating… You feel like you literally want to take off your shoes and just get off the field when Zlatan was there."
Zlatan has always been characterized by having a strong personality and has also been qualified as superb; this was evidenced in the farewell message he left on his social networks to LA Galaxy fans after his departure from MLS.
"I came, I saw and I won, thanks to the LA Galaxy for making me feel alive again. To the fans: they wanted Zlatan and I gave you Zlatan, you're welcome. The story continues. Now go back to watch baseball", a farewell full of controversy, in which he also quoted a phrase from Julio Cesar.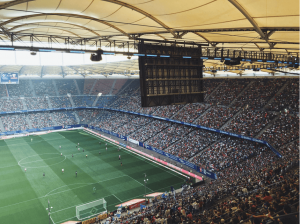 Where is Zlatan now?
Despite having revolutionized Major League Soccer, Zlatan left the United States without being able to be champion with his team and could not be the MVP of the league in the last season, since Carlos Vela took this title after scoring 34 goals in 31 games played with Los Angeles FC.
He plays for AC Milan since 2020, which gave the Italian team back its play power; after having gone through a bad season in 2019, they suffered one of their worst defeats, losing to Atlanta 5-0.