Choosing a career in computing provides you with problem-solving and analytical skills, along with the technical background needed to solve computer problems. Although it takes commitment and hard work to complete a program in computer science, it can also offer tremendous benefits. Taking the time to learn more about the advantages of a degree in computer science can help you decide if it is the right choice for you. Applications of computer science have spread across all industries.
The value of computer science programs can be seen in everyday lives and in the workspace. This is one of the reasons it is one of the most popular degrees today.
Computer science has made our daily lives easier, and it continues to have a significant effect on every area of our lives. It has contributed to improvements in healthcare delivery and facilitated communications and technological advancements. From household appliances and personal assistant devices to our laptops, there are numerous applications of computing, which means that a career in computing offers a wide variety of career choices.
Is a computing career right for you?
Computer science has applications across a wide range of diverse industries and is a lucrative field. You may be a good fit for this career if you are interested in problem-solving, mathematics, and working with computers.
Computer science, at its core, is about using computers to solve problems. This requires a firm foundation in programming, algorithms, data structures, and mathematics. Although a degree in physics, mathematics, computer science, or engineering is generally required for a career in computer science, there are flexible options. For example, Baylor University offers an online masters in computer science for non CS majors that prepares applicants for high-demand careers in data science and software engineering. Even if you do not have a background in computer science, it is still possible to build a career in this lucrative field.
Benefits of choosing a career in computer science
Choosing a career is one of the most important decisions you will make in your life. Take the time to think about your goals and what you plan to achieve. Here is a look at some of the benefits provided by a degree in computer science.
Variety of career opportunities
With a degree in computer science, you will learn many skills that are in high demand, including project management and technical aptitude. This will help you obtain a fulfilling role after graduation. According to the Bureau of Labor Statistics, the demand for applicants with computer science degrees is increasing at a quick pace, with an estimated 22% increase in jobs by 2030. In addition to full-time jobs, applicants can choose to work on a freelance, part-time, or contractual basis.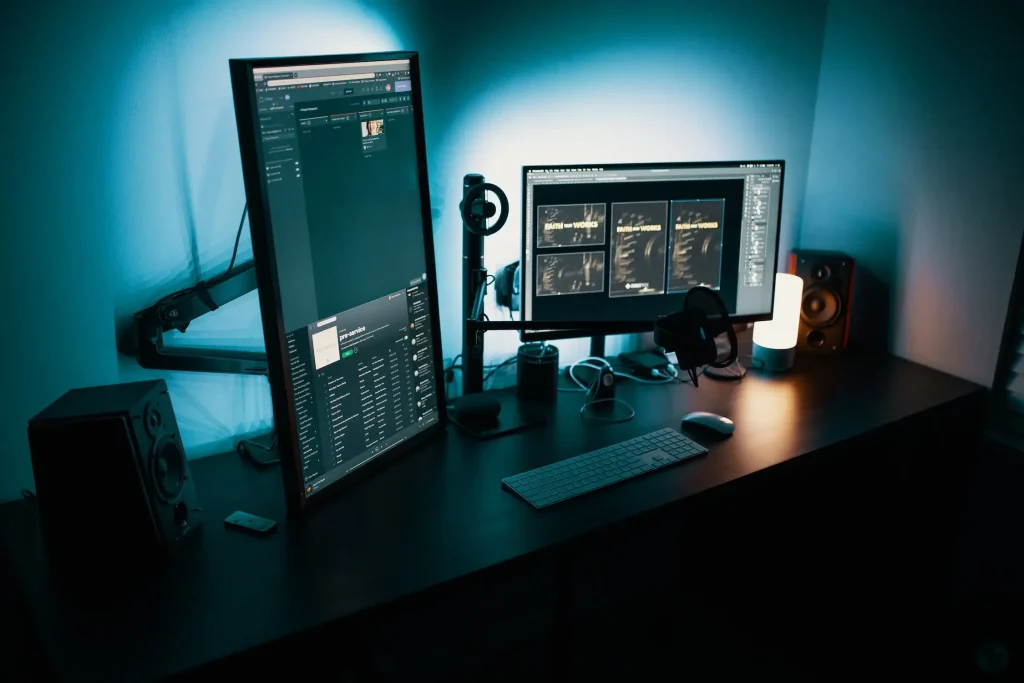 Job stability
Thanks to a good job outlook, graduates in computer science can expect to have stability in their careers. Computers are a part of every industry today, so it is safe to assume there will always be a demand for candidates who are educated in this field. Positions in this niche are continually growing and are likely to provide endless opportunities.
If you continue to develop your skills and stay updated with industry trends, the opportunities are quite bright. There are several areas of specialization to choose from, so it is unlikely that the industry will be oversaturated. As new frontiers continue to be discovered and explored, more opportunities are likely to arise.
Rewarding career
A career in computer science can be very rewarding. This is a rapidly changing industry and being a part of it can be quite exciting. As a computer scientist, you have the opportunity to work with businesses in several industries. You will be able to help them implement new systems and improve existing ones. This allows you to use your skills and provide guidance and value to businesses that truly need it. Those with a degree in computer science are often responsible for preventing cyber threats by detecting risk and implementing secure networks.
Networking opportunities
With a degree that has diverse applications, you will be able to network with professionals from many different fields. Professionals in the computer science niche work with people in many different industries, which provides them with insight into how other industries work and how they can use their expertise and skills to provide solutions.
This degree also provides highly valuable transferable skills that can be used to address challenges in many other fields. Skills such as data management, teamwork, problem-solving, and analytical thinking can help you succeed in other careers if you wish to make a change in the future.
Use of creativity
Careers in computer science typically involve troubleshooting, programming, and coding. Graduates will be able to use their technical backgrounds and skills to find creative solutions to problems. They will be able to work on exciting projects such as creating new apps, computer programs, and websites. There are a variety of projects available to work on, making it an exciting career full of potential for using creativity.
Foundation for other careers
One of the major reasons studying computer science is valuable is the solid foundation it provides for several different career paths. A background in computing provides you with a technical background. This can prove to be a great way to succeed in areas such as managing cybersecurity in programming, business, and automotive industries. It can also be a good starting point for continuing education to pursue specializations in IT, computer security, and artificial intelligence.
The computer science industry is constantly changing. To thrive in this industry and build a meaningful career, you will need to upgrade your skills and keep up with industry trends. Adding computer science skills and technical knowledge to your repertoire is a great way to improve your marketability. It can open countless new doors for you, regardless of which stage you have reached in your career.