Chicago is the third-largest city in the country and one of the best cities for bicycling. There are many reasons to ride a mens electric cruiser bike in Chicago. With so many buffered or shared bike lanes, it can be a convenient and efficient way to get around. It can also be a way to relax while enjoying unique views of the lake and the city skyline.
Whatever your reason for bicycling in Chicago, the best electric bike for beginners allows you to travel faster and go a lot farther than you would be able to on a traditional bike. Thanks to a recent change to the city's ordinances, most e-bikes can now be ridden on regular bikeways. This summer may provide the perfect opportunity to try out some of the longer bike trails around Chicago that you were never able to manage before.
Major Taylor Trail
This 7.6-mile bicycle trail is a great way to ride around the South Side of the city. It begins at 81st Street in the Dan Ryan Woods and winds through several neighborhoods as well as parks and forest preserves. Incidentally, Marshall "Major" Taylor, for whom the trail is named, was a record-setting African American cyclist in the late 1800s, breaking racial barriers through competition.
North Branch Trail
This trail gets its name for the fact that it follows the Chicago River along the North Branch for nearly 16 miles. If you want to take the loop at the end, that adds an extra four miles. This trail extends through several forests to the Skokie Lagoons from the starting point at Gompers Park. Be sure that you are ready to share the trail with others because it is also open to walking, running, and rollerblading.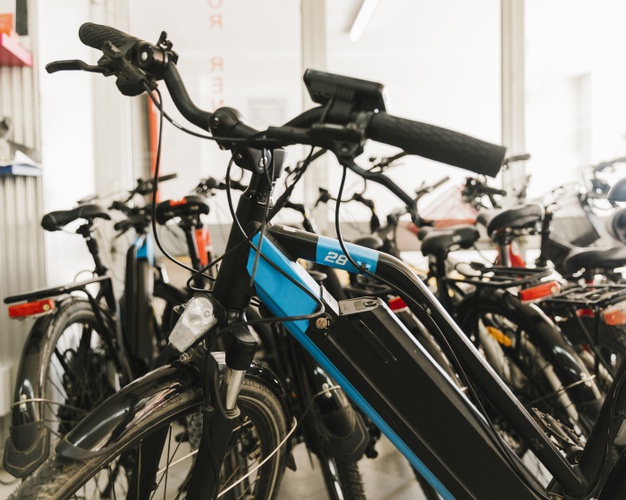 Lakefront Trail
Lake Michigan is a crowning jewel of Chicago, and this trail allows you to enjoy it from up close. If you want to ride the entire trail, it stretches over 18 miles. However, you might want to stick to the portion along the south shore. Not only does this boast some remarkable skyline views, but it tends to be less crowded. Whether you take the whole trail or just a portion, be sure to watch out for ambling pedestrians and speeding fellow cyclists.
Illinois Prairie Path
The idea of converting defunct U.S. railways into bike paths originated right here in Chicago, with the Illinois Prairie Path being the first of these rails-to-trails projects in the entire country. Beginning in Maywood and branching off toward the west suburbs of Aurora, Batavia, Elgin, and Geneva, the path consists of crushed limestone and runs for up to 30 miles through several parks and restored sections of prairie, one of the world's most endangered ecosystems.
Des Plaines River Trail
At 56 miles, this is the longest of the long Chicago bike trails on this list. You'll want to pack a few extra water bottles to stay hydrated along the way. This trail starts at Elmwood Park and takes you through Adler Memorial Park, the Gurnee Woods Forest Preserve, and the Ryerson Conservation Area to follow the Des Plaines River almost to the border of Wisconsin.
You'll need a powerful and reliable electric classic ladies bike to take you on long trails such as these and back again. Online retailers offer a great variety of e-bikes.