Hotel is famous for their luxury living, we all try our best in picking a good hotel. A bad hotel can be a real trip spoiler. With the growing industry of hospitality sector, the hotel has also been updating and changing. You find a lot of beautiful things in your hotel room when paying a visit. The news of the incident that an Indian family was caught robbing stuff from a hotel in Bali. The video that went viral, the hotel staff can be seen scanning the bags of the family and checking who took it to shame by stealing hairdryers, decorative pieces, hangers, etc. So we thought that we should be helping all people around and tell them precisely what they can take and what they should not. So that you do not land up in trouble and can have a wonderful stay at a hotel with all the amazing facilities.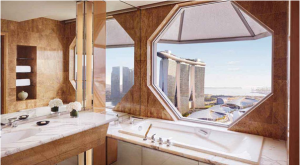 Hotels have some really luxurious bathrooms, have you ever noticed that when you upgrade a room, the first thing that gets updated is the washroom like the bathtub, hairdryers.
So what can you pick and what you cannot from the bathroom:
You can take the slippers, soaps, shampoos, and toiletries.
You cannot take: hairdryer, towels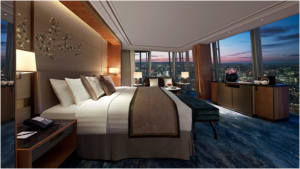 Now moving to the major part, the bedroom the area where you and your loved ones can relax. This is the major area where a lot of things are present, and people do steal from here. Now what can you take back home and what you cannot. You can definitely not make the bed, bedding, or pillows from the room. Don't dare to pick them as they might lead you to big trouble.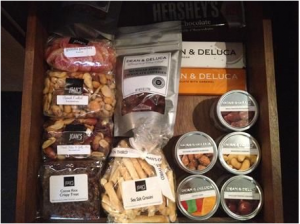 Now that you have paid the massive bill for your accommodation you can definitely taste all the edibles with you like the drinks, food, chips, snacks, so the edible is all yours. But make sure that whatever edible that you order in the room are payable. You cannot take them for free.
The hotel rooms are generally decorated with beautiful painting and lamps. They are pretty expensive, and the hotels usually state that the travelers don't spoil anything in the room. So don't plan or even think of grabbing anything from the decor of the room. You can definitely enjoy the beautiful decor until the time you stay.
The apartment is fixed with a lot of happening electronic things, like hairdryers, tv, tabs, lamps. They all are given in the room for the people to have a luxurious stay. So don't try to pick any of these and get a bad mark on your image.
This family was caught stealing hotel accessories. Such an embarrassment for India.

Each of us carrying an #IndianPassport must remember that we are ambassadors of the nation and behave accordingly.

India must start cancelling passports of people who erode our credibility. pic.twitter.com/unY7DqWoSr

— Hemanth (@hemanthpmc) July 27, 2019
So these are some significant points that you want to know before stepping in any hotel domestic or international the amenities in the hotel may vary from one to another depending on the hotel but reading this article, you will definitely be able to make the pick from what to pack back and what not to take back home. So make sure you read this article carefully and don't land up yourself in a mess.