Do you have a bunch of old books but don't know what to do with them? If your first instinct is to throw them away, think again. If your books are in good condition, you can still find ways to make sure they live on for years to come.
Wondering what to do with old books? Keep reading to find out.
Donate the Books
The best way to get rid of old books is to donate them. Call your local library to ask if they need more books or donate them to charity. There are many organizations such as Salvation Army and Goodwill and that'll accept books in good condition. You can also donate them to friends or relatives who love to read or
Recycle and Repurpose the Books
Repurposing and recycling books are the best things you can do with your free time and creativity. If the books are too old to sell them, you can use the pages for scrapbooking, making envelopes, creative art and craft projects, decoupage, and origami. You can also paint the books in a solid color and use them as home decorations.
Sell Your Old Books Online
If your books are very old and have significant value, you can sell them online. Platforms like Amazon, eBay, Craigslist, and Facebook Marketplace are a great option if you want to sell used books online.
Make sure the books are in good enough condition and that you are honest about it. These platforms will charge you a commission for hosting your books but you can still earn money.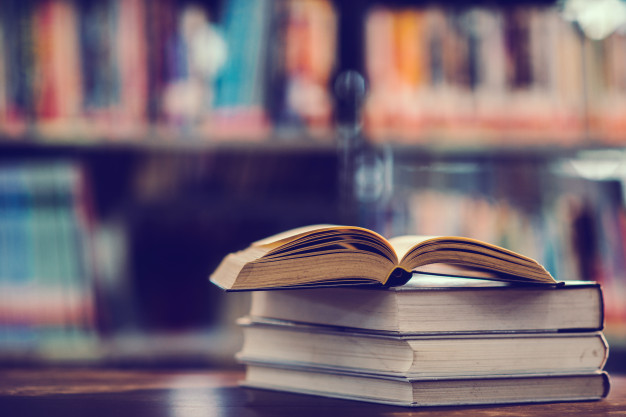 Do a Book Swap
If you want to get rid of old books but don't want to throw them away, book swapping is the best solution. There are many websites that do book swaps but you can also find local book swaps and meet some like-minded people along the way.
Before putting up books for swapping, make sure they're in good condition without any missing pages. This is a great way to give old books a new life and make sure they're appreciated for their value.
Put up a 'Free Books' Box
If you don't want to throw away your old books, why not give others the chance to enjoy them for free? You can set up a box in your neighborhood and put a few books per day for people to take. You can also encourage them to bring their old books for others to enjoy.
You can also set up the box at coffee shops, doctor's waiting rooms, malls, and train stations. Make sure to get permission from owners and authorities before putting the box.
Now You Know What to Do With Old Books
Now that you know what to do with old books and how to repurpose them, place the books in a pile and start sifting through them. Who knows, maybe you'll find a little hidden gem in there that'll inspire you to read it again.
Want more articles like this? Stay tuned to our website for the latest posts, news, and updates.