Students across the world become apprehensive when it comes to submitting their papers at the end of the term. The risk of plagiarism in their work is ever-present and can have an adverse effect on their final grades. Hence, it is important to have a plagiarism detector handy for students when writing their papers.
What is Plagiarism?
Plagiarism, in simple words, is presenting someone else's ideas or work as your own. Plagiarism can be with or without the consent of the original author when it is included in any academic paper by a student.
Works and ideas include published and unpublished materials that are in the form of electronic, printed, or manuscripts.
Plagiarism and Students Papers
Most often, plagiarism is unintentional while it may be the result of recklessness or deceptive intentions. However, according to examination laws, plagiarism in a student's paper can result in them facing disciplinary action.
Learning about plagiarism and how it affects a paper presentation is highly beneficial for students as it will also help to find ways to avoid it.
How to Avoid Plagiarism?
There are several simple ways to avoid plagiarism in your student's papers. First and foremost, whenever you refer to other's work you need to provide an acknowledgment for their work. The reference may include text, graphs, images, or other similar forms. In addition, references also include content from the published text, computer code, books, journals, and other media. It also includes unpublished text and data, such as essays, theses, lectures, etc.
To avoid online plagiarism, you should attribute resources, such as text and other data used from any website, on the internet.
An excellent way to avoid plagiarism is to inculcate good academic practices from the beginning of your university term. You need to remember that avoiding plagiarism is not simply making sure you attribute your references correctly and changing the tone of your writing style but it is more about using your academic skills to present your best work.
There are several forms of plagiarism that an ideal plagiarism detector tool can help students to avoid making common mistakes. The different types of plagiarism are: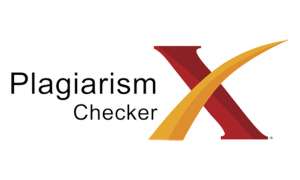 Verbatim without acknowledgment –
Quotes must always be clearly identified with the use of either quotation marks or indentation. It should also include the full reference to the source cited. Basically, the reader should be able to distinguish between your own work and the reference data in your paper.
Copy and pasting from online sources without acknowledgment –
Any data or information derived from online sources (websites, online journals, blogs, etc) must be sufficiently referenced and included in the bibliography section of the presentation.
simply changing a few words or phrases to change the tone of voice of any content is plagiarism.
Unauthorized collaboration among students, failure to follow regulations precisely, or inability to attribute assistance correctly on group projects is known as collusion type of plagiarism.
It is essential to cite every minor and major reference source correctly. This includes following the conventions of your field, listing the reference source in the bibliography, mentioning reference sources in foot-notes, or using in-text acknowledgment.
Plagiarism Detection Tool – Plagiarism Checker X
The Plagiarism Checker X is the most accurate and reliable plagiarism checker for students today. In addition, it is excellent as a plagiarism detector for content writers, bloggers, teachers, publishers, editors, and even SEO analysts. Everyone in these categories knows the importance of avoiding plagiarism to ensure the success of their work. This is an excellent tool to ensure just that.
Some of the features that make Plagiarism Checker  X the most popular and trusted plagiarism detector are:
Online Plagiarism Checking
This is a basic feature and detects plagiarized content quickly by trawling multiple search engines simultaneously. On average, Plagiarism Checker X checks over 16 billion indexed web pages online to ensure completely unique content.
Comparison & Correct
Another handy feature with Plagiarism Checker X is that it allows you to switch content from one window to another and view them simultaneously, side by side. This helps to detect and locate copied content and correct it quickly.
Accurate & Instant
The plagiarism detector tool uses advanced algorithms to cross-reference up to 20,000 words per second, thus providing instant and accurate results.
Plagiarism Checker X has become the most popular and reliable plagiarism checker for students thanks to its incredibly advanced algorithm and easy to use features.