What is a SIP Phone?
Understanding SIP and the flow of its work will help you get the most out of it. Session Internet Protocol or SIP refers to a communication protocol that can transmit all forms of media. By saying this, it only means that it is not limited to voice messages only, but also it conveys all structures of media which include video, data, and voice. Those organizations that depend heavily on multimedia communications strongly preferred SIP technology.
However, there are still some individuals and business owners that mistakenly assumed SIP and VoIP to be the same. This kind of thought will lead to confusion, so it is better to discuss the difference between SIP and VoIP before we proceed to elaborate on the advantages of a SIP numbers.
Understanding the Difference between SIP and VoIP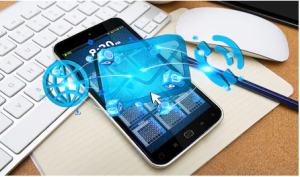 Voice over Internet Protocol or VoIP is a broad term that is used about any phone call that is made over the internet instead of the traditional wired telephone system. VoIP relies on a data connection to convey or transmit voice packets instead of the traditional public switched telephone network or PSTN.
SIP, on the other hand, is the protocol that is used to maintain, initiate, and terminate multimedia communication sessions in any VoIP applications.
With the above differences between SIP and VoIP, there isn't necessarily a direct comparison. VoIP and SIP work together. While VoIP is a technical term used to describe internet-based phone service, SIP is a communication protocol that is utilized for most VoIP services.
Therefore, SIP enhances the basic VoIP capabilities by allowing organizations to exchange messages, video, files, and other forms of communication through the Internet beyond voice calling alone.
How Does SIP Work?
SIP was designed to set up multimedia sessions between participants in real-time. As a sort of example, in addition to telephone calls, it is also possible to set up video and audio meetings with SIP.
With SIP, there is no need for a physical connection or installation of expensive hardware and equipment. SIP eliminates the need for multiple phone lines as well.
A SIP trunk is virtually installed to your existing Internet connection. Thus, allowing you to connect directly to the PSTN through the Internet.
Why Should You Use SIP?
SIP provides individuals around the world the ability to communicate using their mobile devices and computers via the Internet. It also allows you to use the full capability of and advantages of VoIP services. And the best thing about SIP, especially for those businesses that have a tight financial budget, is that it tremendously cut down communication costs.
Voice calls or video calls made between SIP users are free and are not limited within a particular area. You can take advantage of this feature around the world since there are no boundaries and laws that prohibit the use of SIP.
What are the Requirements to Enable SIP?
Before you can integrate SIP on your business, you have to prepare the necessary details that are required on the application. Don't worry, setting up technical stuff nowadays is quite easy. The following are what you need:
Many service providers offer this for free. All you need is to register online and fill up the required fields.
A SIP client is a program that you will install on your mobile phone or computer. Although there are different types of SIP clients, most VoIP service providers offer the application for free.
Stable Internet connection –
Of course, this is a MUST. Be sure that you have more than enough bandwidth for you to be able to communicate via voice or video. A DSL connection is highly preferred especially if for video calls or video conferencing.
Necessary but basic equipment –
This means that you have to prepare the basic devices that are normally used for communication. Among them are noise-cancelling headsets, earpieces, webcam, and microphone for video calls.
As mentioned before, you can execute voice or video calls for free as long as the person you are calling is also a SIP user.
What are the Benefits of SIP Calling?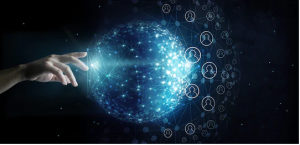 SIP calling is one of the sophisticated communication technologies that is considered as the way of the future. There are several significant benefits that you can get when using a SIP phone system. Some of them are the following:
Flexibility
One of the major advantages of integrating the SIP phone system to your business communication plan is that it can perform certain VoIP functions beyond basic call set up such as listed below.
It can identify the user location
It determines the availability of the user.
It can negotiate media capabilities.
It can manage the transferring or terminating of calls, setting up of 3-way conference calls, and others.
It can also be used for other forms of communications such as text messages, multimedia conferences, user identification, and information, and 911 emergency calls.
Affordability
You can save a tremendous amount when you opt for SIP calling by up to 40 per cent on your local calls and up to 90 per cent on your international calls compared to the traditional phone system!
You might ask, "How would this kind of savings be possible with SIP calling?" Well, this is achievable through different factors.
There is no need for you to purchase expensive hardware and equipment.
You do not have to pay for expensive installation fees.
There is no such thing as maintenance costs.
You do not need multiple subscription fees.
You can eliminate multiple networking systems.
You can convert all your calls to local calls. It includes international calls that you made.
Scalability
When we talk about scalability, this means that you are in the process of assessing your business growth. A growing business needs support and this is especially true in terms of communication. With the traditional wired phone system, adding extra equipment and telephone lines is frustrating and would surely hurt your budget.
With SIP calling, all these stuff are eliminated. You only buy one channel at a time when you need it. Upgrading your communication system with SIP is so easy and less expensive.
No Missed Calls
A business that has been integrated with a SIP phone system is a business on the go. It means that wherever you are, you can take your business with you.
You don't have to worry about not answering important calls from your clients or customers since SIP calling allows a call to be rerouted automatically from your mobile device to another device, or your employees' mobile phone. Thus, never missing a call again.
User-friendly Interface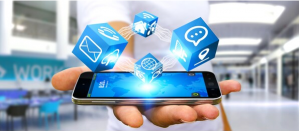 Installing the SIP system is a lot easier than you think. You and your team only need to be trained once. Hence, simplifying the method for better access.
Conclusion
SIP enhances VoIP's basic capabilities by providing businesses with the freedom to communicate through messages, video calls, files, and video sharing, and other ways of modern communication.
Hottelecom.biz can provide you with more details on how your business can benefit from a SIP phone system.
And if you are ready enough to switch to the reliability of a cloud phone system, then definitely you are prepared to switch to SIP.