Your job position is as important as that of the person's title you are reporting to at work. For instance, a project manager who reports to a company president sounds more impressive than reporting to a department director. This is an add-on value for prospective employees. In this article, we will explain "What does Reporting to a Job Title Mean?".
When you apply for a job at a new place, the application form usually asks you for the name of the organization, company, or business you were last employed with. They may also ask the question about the duration of time you indicate you worked for another employer wherein you need to enter the specific dates of starting employment and termination of employment with the previous employer. However, if you worked on your own, then you can simply enter "Self Employed" as the answer, in which case you wouldn't be asked to specify who you reported to in the earlier employment.
What are the different employment statuses?
By definition, employment is an activity or service which is performed for another. This service is performed in lieu of compensation or as an occupation. Employment is also defined as the act of employing or the state of being employed.
There are different types of employment statuses, such as:
Regular or Permanent Employment–
An employee is considered to be regularly or permanently employed when the employee performs activities that are normally needed or expected in conventional trade and business of the employer.
Term or Fixed Employment–
This type of employment requires the employee to work for the company or organization for a specific time period – for instance, 6 months, a year, or more. The employer has the right to extend the employment duration at their discretion, before or at the time of termination of the employee contract.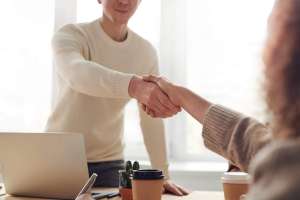 Project employment is almost similar to fixed employment with the difference being that in the former, the employee is hired for working on a specific project. Under this type of employment, the employee is expected to work for the company or organization until the specific project is successfully completed.
Season employment is a form of temporary employment. Under this type of employment, the employee is hired to work for a company that offers seasonal services or products, such as at tourist places.
Casual employment is temporary. The employee is hired by the company or organization for a significantly short period of time or is not officially on the company's payroll. Casual employment usually does not pay high wages and is almost always temporary employment positions.
This is another type of temporary employment and is usually meant to hire third-party service providers, such as hospitality and maintenance teams and technicians. Under this, the workers are hired for specific work or for intermittent jobs that last for significantly short durations, usually for less than 6 months, and get paid daily or hourly wages.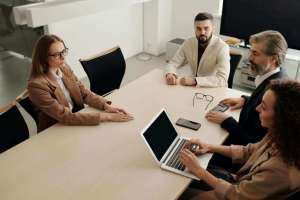 Why is a job Title important?
Job titles are extremely important in a corporate structure. It is an essential part of the application process too. Using the correct information, applicants can decide whether the particular job position incompatible and suited to their skills. A job title is also helpful in determining whether this is the job you want to do.
From the employer's perspective, a job title is crucial in ensuring that the applications being received for the specified position match the requirements of the said job title. A job title is also important for HR departments and third-party recruitment agencies to organize the selection process. It also helps those responsible for hiring to receive a higher number of relevant candidates who prove suitable for interviews and selection in the organization.
A job title is important because it helps streamline the selection process in a company. Some of the major benefits of using job titles in organizations are:
It provides employees with the expectations and requirements for the job.
It gives sufficient details that help candidates to assess whether they qualify for the specified position.
It supports the recruitment team during the interview and final selection rounds.
It helps develop an effective interview process.
It helps to set goals and targets for the employee on joining.
Here's information on what is included in a job title, and how you can use a job title in your job search. Also, see lists of job titles and job descriptions organized by industry and level of experience.
Types of Job Titles-
A job title can describe the responsibilities of the position, the level of the job, or both. For example, job titles that include the terms "executive," "manager," "director," "chief," "supervisor," etc. are typically used for management jobs.
Other job titles reflect what the person does on the job(e.g., "chef," "accountant," "housekeeper," "social media specialist," "programmer," "guest services coordinator," "mechanic," etc.).
Some job titles reveal both the job level and the job responsibilities, such as "head chef," "lead accountant," "electrical superintendent," "marketing manager," etc.
Source: thebalancecareers.com
How Employees and Job Seekers Use Job Titles-
When you're job hunting, you can search using your current job title or the title of the jobs you're interested in as keywords.
Keywords for Job Searching: Using keywords to job search will help refine your search to quickly find jobs that are a match. You can use job titles to narrow down jobs you're interested in based on responsibilities and/or job level.
Use variations of the job title you're interested in to see a broad selection of open positions.
Most job sites have advanced search options you can use to drill down and expedite your job search.
Job Titles on a Resume: It is also important to use appropriate job titles on your resume. This gives the person reviewing your application a quick overview of your previous employment, so be as specific as possible. Do be sure what you list on your resume matches your LinkedIn profile, and lines up with what your previous employers will say when your references are checked.
Research Jobs: For employees, lists of job titles will enable you to discover what other types of jobs you could be doing both at your organization and at other employers. They show you positions you can aspire to as you move up the career ladder, as well as jobs you can qualify for if you're seeking a career change.
Conclusion
Reporting to a job title is defined as the person up the corporate hierarchy that you report to when in a job position. The higher the person you report to on the corporate ladder, the more impressive it sounds on your resume and next job application.
Read More: A Rewarding Career: The Best Jobs That Help People