Furniture comes in various grades of quality, so it can be challenging to find a good deal. Everyone has brought home a good-looking piece of furniture on a budget only to be disappointed by the quality. Here are some tips on how to buy high-quality furniture without breaking the bank:
1. Get the Good Wood
Wood furniture comes in a variety of compositions; solid wood, veneers, particle board or composite wood. All types have their pros and cons. Solid wood can scratch easily, veneers have a cheap inner base, and particle board or composite wood is made of furniture scraps. The latter will have the shortest life span, whereas solid wood can last for decades.
If you're looking for furniture you can keep in the family for generations, solid wood would be your best bet. You can find a good deal on solid wood furniture by checking classifieds. Sometimes people don't know what they have.
2. Make Sure That Everything Is in Working Order
When buying furniture, always check the drawers and cabinets. It's important to see how well they fit or shut. The knobs should be tight, the drawers should open and shut easily, and the latches should be even.
3. Colour Code Your Lifestyle
Your lifestyle will have a big impact on the longevity of your furniture. If you have children or pets, it's best not to buy light-colored fabrics that can be easily stained. Linen, tweed, or leather are better choices, as are dark colors where stains can be less visible.
That doesn't mean you have to buy boring furniture. Check the latest style trends for sofa colours at your local furniture store to buy items that look contemporary but won't stain easily. By watching out for sales, you can find something in your budget.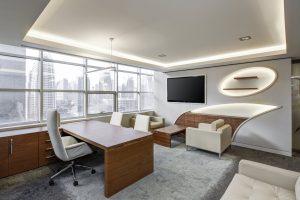 4. Check the Springs and Legs
Furniture legs made of plastic, rubber or metal can damage floors. It's better to buy furniture with legs that are wooden, heavy and joined at the frame. Make sure that the springs of your sofa or couch bounce back into place immediately after you press down on them to ensure quality. For firmer sofas, go for traditional coiled springs and for softer sofas, try zigzag coils.
5. Know How to Get a Deal
Buy your furniture during furniture sales. The best sales, with the biggest discounts, are around Christmas or Black Friday. Sometimes you can find great deals on used furniture outside of these months.
Inspect discounted furniture carefully. Make sure that there are no stains, scratches, mold, mildew or rips. Sit on the item for a long time to make sure it is still sturdy and comfortable. You can occasionally find decent furniture on the side of the road, or through family and friends who are looking to get rid of pieces.
It's everyone's dream to get a bargain, especially when furniture shopping. With the right approach, you can get a beautiful set of furniture that will last a long time. There is no need to compromise on quality or price when you shop smart.