If it's your first time visiting Turks and Caicos, it's essential to know more about the place before you book your flight and accommodation. The island used to be a British colony, Turks is the smaller island, while Caicos is the larger one.
Located in the northern part of Hispaniola and southeastern part of The Bahamas, the beach resorts and villas in Turks and Caicos are excellent. The island only has a small population of less than 40,000.
The island is also known for its coral reefs, beaches, and luxury hotels. They have a terminal for their cruise ship at the Grand Turks. Most of the island visitors are from Canada and the United States.
Seasons and Climate
The great thing about Turks and Caicos is that it has a sunny and dry tropical climate all year round. The temperature on the island usually ranges from 70 to 80 degrees Fahrenheit. If you want to visit the island, schedule it between January to May or during December. Between June and November, it is the hurricane season, and though the island rarely gets to experience hurricanes, it's safer to avoid these months.
The busiest time in Turks and Caicos is during the winter season, from November until March. Even villas in Turks and Caicos are fully booked during this time. Most of the tours and activities on the island are also based on this season. During summer, the island has plenty of cultural and music festivals attended by famous artists from all parts of the world.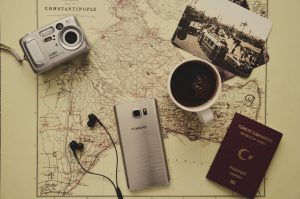 Costs of Going there
Going to Turks and Caicos and spending time vacationing there can be expensive. Then again, you're paying for the view, a time to relax, and the tropical island experience so it will all be worth it.
Know that among other Caribbean destinations, traveling to Turks and Caicos could be the most expensive. The hotels, transportation, tours, drinks, and food can also be a bit pricey, but in exchange, you get to enjoy living luxuriously. Most tourists said that while they paid more, they also got immaculate service, luxury accommodations, fine dining, and overall intimate experience.
What to pack?
For your safety, make sure to pack a strong insect repellent when planning your Turks and Caicos trip. And since you're there to enjoy the beach and other water activities, make sure to pack your chic and stylish swimwear. Don't forget to bring dressy summer wear for evening dinners at the beach or a fancy bar.
Business establishments in Turks and Caicos accept dollars, so you don't have to exchange the currency of your money. American credit and debit cards are also accepted there, so make sure to call your bank and tell them of your plan to visit Turks and Caicos.
Where to stay?
Now that you got the essentials covered, don't forget to book a safe and comfortable place to stay on the island. White Villas offer private luxury villas for you and your family and friends. Each villa comes with a private pool, lavishly spacious living quarters, and bright and well-lit common spaces that can make you feel like royalty.
You can contact White Villas by phone (649-345-3179 or 1-800-261-3254), by email (simon@whitevillas.net), or by submitting an inquiry ticket through their website. Their friendly staff will look after your accommodation needs and questions so you can enjoy a real hassle and stress-free tropical island vacation.