Are you stuck in a legal bind? If so, you must get the best lawyer for your case. These professionals extend beyond legal representation. They are your advocate and voice to ensure you get the justice and compensation you deserve.
But choosing the right lawyer can seem pretty confusing, especially if you're dealing with a case that's entirely new for you. The American Bar Association reports there are about 1.3 million active lawyers in the US.
Moreover, the Volunteer State known as Tennessee alone has more than 18000 that practice law. These figures make it difficult to decide which attorney to work with.
But don't worry. We have just the right parameters to gauge the suitability of a lawyer for your case. Here's what you should look for in a legal advisor:
1. Must be Knowledgeable
The smaller details you may overlook can make or break a case. So, it's vital to hire a lawyer who is knowledgeable about the law and up-to-date with all recent updates and amendments.
You can tell if a lawyer is experienced and knowledgeable by reading reviews, checking out their past cases, or asking them directly. Good lawyers should also be able to offer you options for alternate approaches and discuss the legal implications of each one.
If you like, you can also request to see their bar license or certification. It's their proof of legal expertise and experience.
Tennessee lawyers are some of the best in the world because the Volunteer State has one of the strictest laws in the country. All lawyers must pass rigorous tests and examinations before they can practice law.
2. Specialization
Law is quite a diverse field, where lawyers can specialize in multiple areas, like corporate law, contract law, civil litigation, and criminal defense. Each specialization has its unique set of rules and regulations.
So, you want to ensure that the lawyer you hire is an expert in the area you need legal help with. Relevancy is key here. You can't hire a criminal defense attorney if you need help drafting a contract. So, take your time and learn more about your lawyer.
This information is on the lawyer's website or social media pages. But if you don't find it there, you can ask them directly during your consultancy session.
3. Must have Experience
It's essential to know how long the attorney has been in practice and what cases they've handled. It'll help you analyze whether working with them will benefit you.
You can ask questions like, "How many cases like mine have you dealt with?" or "What was the outcome of your last case in this area?"
You can also check for reviews and feedback from their old clients to better understand their success rate. You can break your research into three areas:
Win/Loss Ratio: How successful was the lawyer in winning their cases?
Financial Rewards Secured: Did the lawyer secure the compensation or justice clients sought?
Settlements: Did they go for out-of-court settlements or full trial?
4. Must have a Solid Network
Your lawyer should have a network of skilled professionals to assist in your case. Why? Because sometimes, to solve a complex case, you need to hire multiple lawyers specializing in different areas.
But how can you tell if a lawyer is well-connected? Well, ask them about the professionals they collaborate with. You can also inquire about the organizations they are affiliated with or their past collaborations.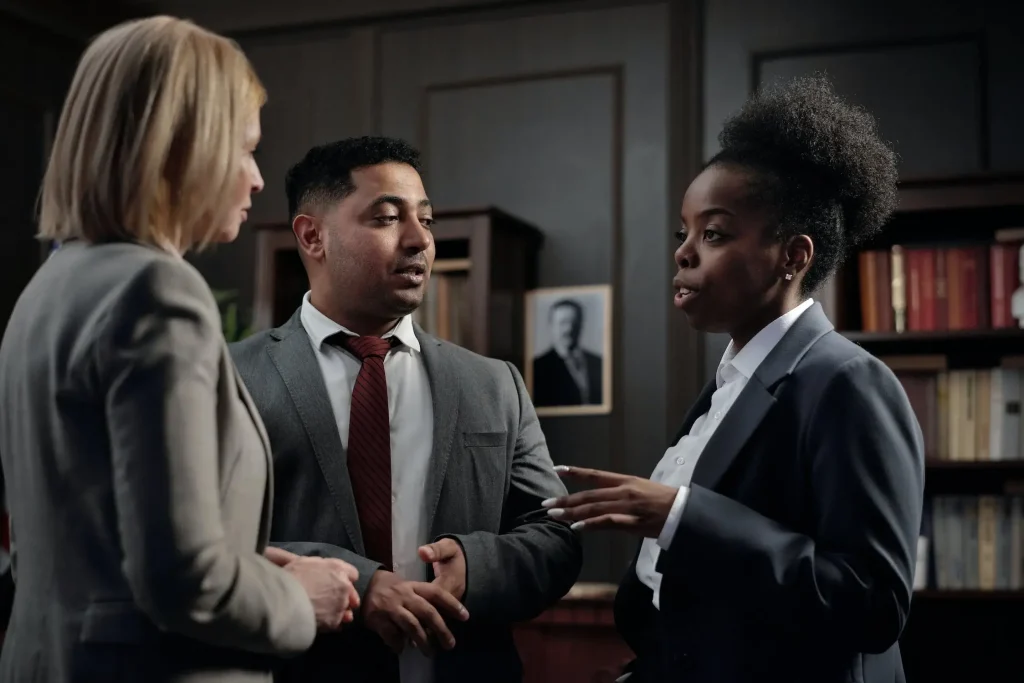 5. Fees and Payment Structure
Legal fees can seem pretty intimidating at first glance. It's higher than most other professions because of the research and time required. But if you can't afford something, don't be afraid to speak up. Your lawyer should be willing to work with you and adjust their fees accordingly.
Most lawyers offer three types of payment structures:
• Hourly: This is a typical structure where the lawyer charges you an hourly rate for their services.
• Flat fee: In this case, the lawyer will quote you a fixed fee for their services.
• Contingency: The lawyer only charges you if they win the case or secure the compensation you deserve.
Don't assume. Ask which plan they offer. If any lawyer hesitates or refuses to discuss fees, walk away.
6. Communication Skills
The best lawyers are clear and concise in their communication. You must understand all the legal language. If you don't comprehend something, ask for further explanation or clarification.
A good lawyer won't hesitate to explain things further and will take the time to ensure that you understand everything clearly.
They must be good listeners too. What's the point of sharing all the details and documents if your lawyer isn't paying attention? Good communication also includes being available and accessible.
Your lawyer should be ready to answer your questions whenever you need. Ask how often they'll be available and if they provide online communication options or use technology for easier collaboration.
Since a website or resume can't judge communication skills, you should always try to book an in-person consultation with a lawyer.
7. Location
Location is also an important factor to consider. You don't want to hire a lawyer from the other end of town, especially when dealing with a delicate case. A good rule of thumb is to look for lawyers based in your state or city, as they'll be familiar with local laws and regulations.
Additionally, they should have access to courts, witnesses, and other legal professionals who are located nearby.
If your lawyer is close to you, it will also be easier to have face-to-face consultations. You'll save a lot of money on transportation costs too. But most importantly, this will ensure that your lawyer is always available whenever you need them.
Final Thoughts
Before you hire a lawyer, make sure to take the time and analyze all your options. Ask yourself what type of case you're dealing with and what kind of lawyer you want. It's best to meet the lawyer in person and discuss your case and goals thoroughly.
Also, make sure to look into their professional history and qualifications. You also want someone with a dedicated and experienced team. Since it's mostly the paralegals and secretaries who will be helping you with paperwork, ensure that their staff is well-trained and knowledgeable.
We hope things work out for you.