If you are looking for a perfect night out. Want to get drunk and party all night on music, then Marrakech is not the place for you because. The center of the city Medina does not have a traditional nightlife scene because mainly because the government has banned the alcohol as it is an Islamic state. So, it is not known for its wild parties, still, the Moroccan city is a colorful place after the dark and surprisingly you can enjoy Café and Bar scene. Here are some of my top things to do in Marrakech at night.
Jemaa el Fna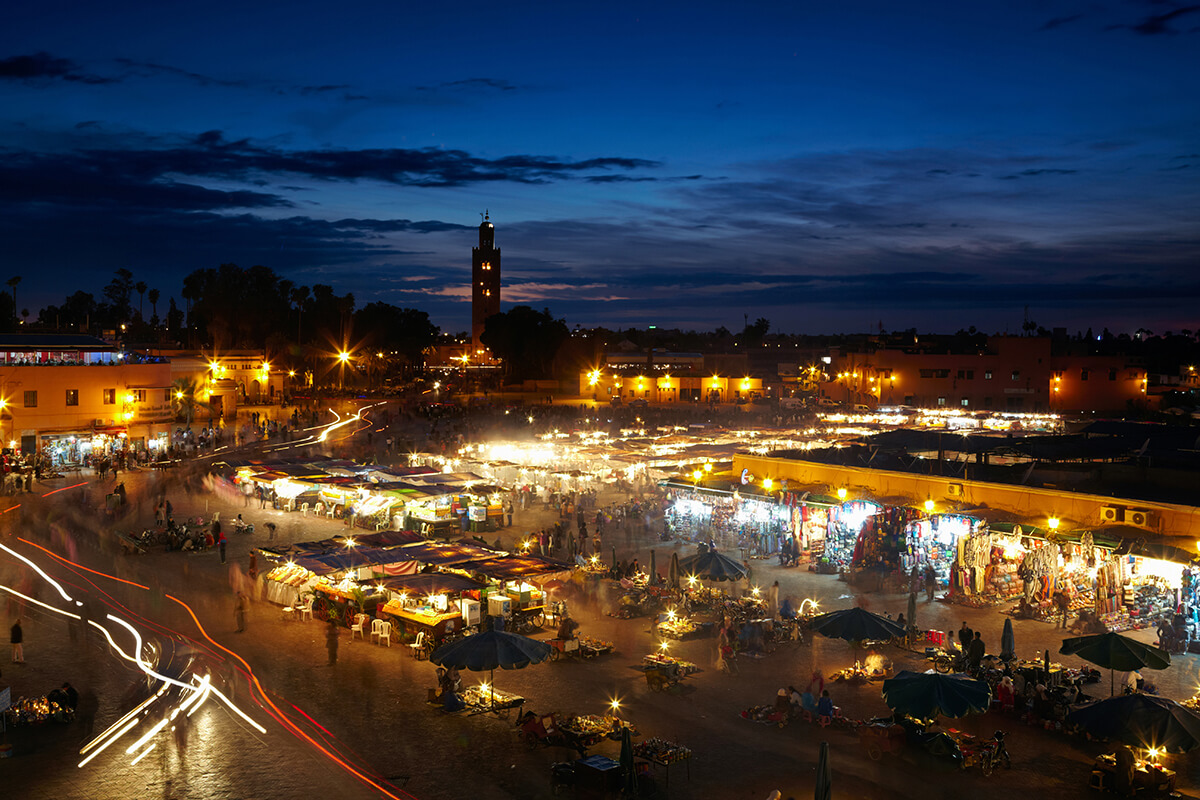 The first thing which I recommend in Marrakech after sunset is to go to Jemaa el Fna and enjoy the street theatre. This is the best time to enjoy music, street foods and lots of bbq. Street Musicians would play a variety of instruments and you could enjoy your favorite song also from them by giving them some money. I recommend to grap a mint tea and get a seat and just enjoy traditional Moroccan music. You could also go out for shopping at night because most of the stalls would be open till 2-am.
Café's de France and Café des Epices
It is the café located in the main square and at its rooftop, you could see the breathtaking views of Atlas Mountains. It is known for famous literal history. The food of the café is average but the spot is great if I have to number this café for its location then I would give it full marks. Another great location café in the square is Café des Epices. You could also enjoy the street performances from its rooftop. Food is a little touristy but still, you could give it a try.
Kosy Bar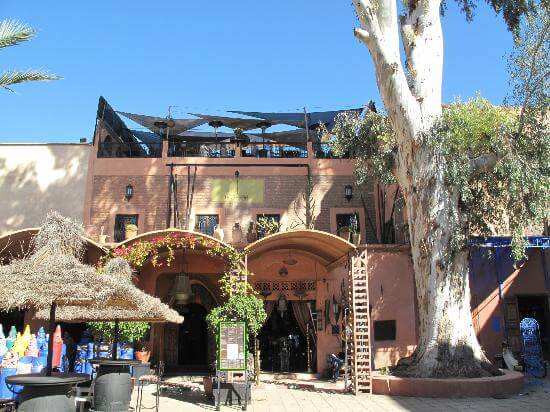 This is the bar which has a great atmosphere, spectacular rooftop, offer great food and drinks. From its rooftop, you could easily see the Koutoubia Mosque and decorated streets below it. They have a live musician who could play any song you want to, I recommend you must check it once.
Café Arbe in Medina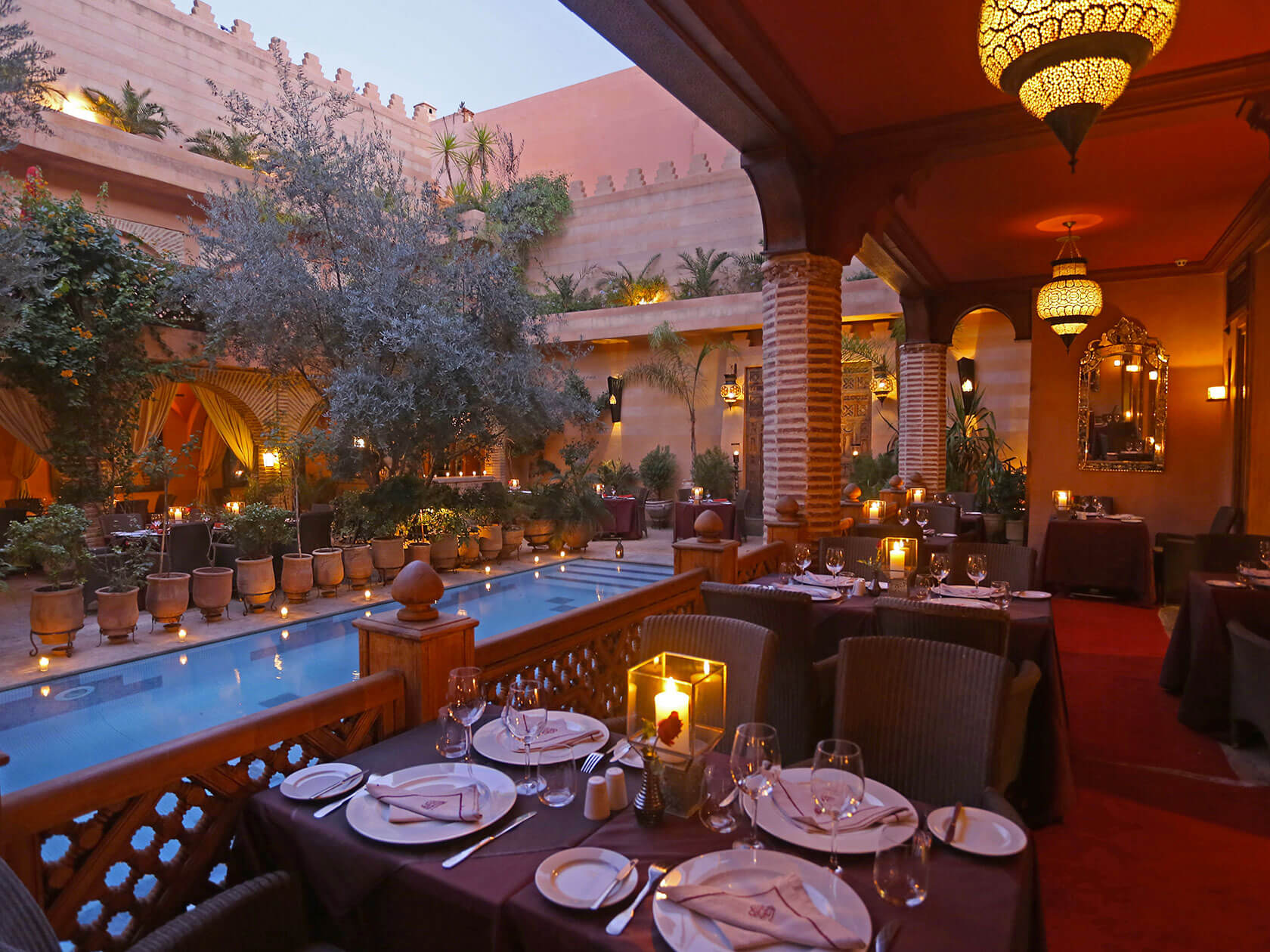 This one is the most stylish and advanced café compared to the others and apparently my favorite one also. It offers spectacular mountain views from the rooftop. It also has a stylish lounge bar where you could enjoy the splendid evening. Although the prices of this café are little high compare to others but it's worth it because of its view.
 Le Comptoir dancers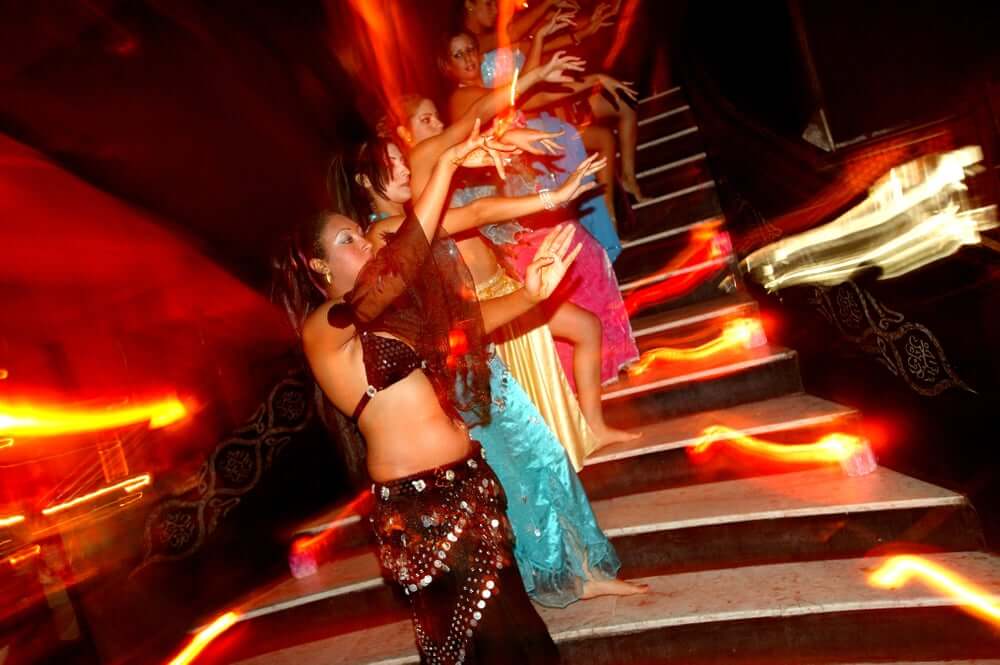 Le Comptoir is more of an experience than just a meal, this spot is acclaimed for its showy French-Moroccan cooking. They additionally have a lounge bar and club where you can appreciate a mixed drink and watch belly dancing, live music, and extraordinary parties. Each night they have live music performance from the conventional orchestra band of Comptoir Darna which plays Spanish and Moroccan music from the stairs. They also do a live dance act called Gnaoua.
Live music at African Chic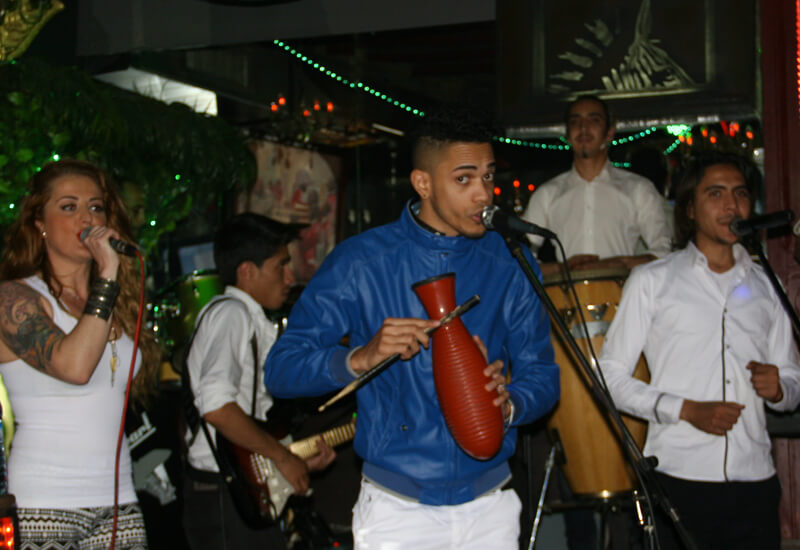 Famous people from the town arranges the live music events here. There is a huge dancefloor there where you can show your dance moves and a separate bar where you can enjoy a cocktail with your friends. They also serve some juicy traditional foods so it's a must visit place for anyone who is seeking fun at Marrakech at night.
LA Mamounia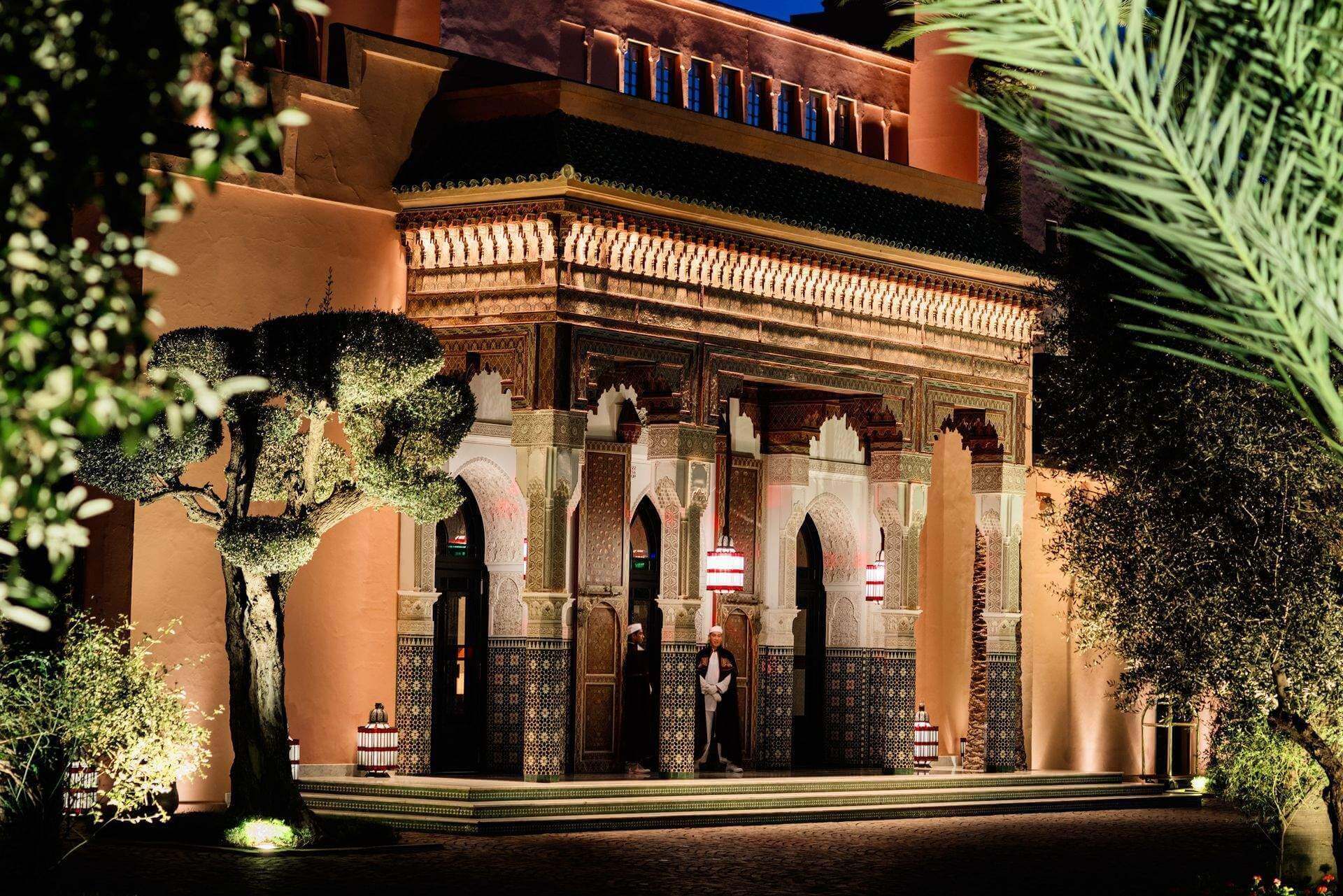 If you have money to spend then this one is a must visit. It is one of the most glamorous hotel bars in the city and if you really want a party and fun then this is the place for you. There is a dress code for entering so do not just show up in a night suite and you must have a lot of money in your pocket to enjoy the evening. The bar itself is very cool and build on a 1930's Style.
So, these are some of my tips on what you can do in Marrakech at night. Besides partying there are a lot of other things to do like camping, eating, shopping. Marrakech to Fes desert tour is also the highlight and I recommend you should book your 3 days excretion when you visit Marrakech this time.