Around 67% of Americans have low self-confidence because of skin issues. And one of these issues is strawberry skin, which is a common phenomenon. The good news is there are ways to treat it and regain your confidence. 
Do you shave your legs or other parts of your body? You are not alone, as many people opt for shaving as a form of hair removal. However, there is nothing worse than completing a beauty treatment to end up with more problems, which can happen with shaving.
One of these issues is strawberry skin, sometimes known as strawberry skin legs or strawberry skin arms. If you suspect you have this issue, read on. Here is everything you need to know about strawberry skin and how to treat it.
What is Strawberry Skin?
Strawberry skin or strawberry legs is a term for skin conditions that produce small black spots which look like strawberry seeds. They are usually where hair follicles are, and pores look open, pitted, or raised. They do not usually cause pain or itching, so if you are experiencing other symptoms, see a doctor.
What Causes Strawberry Skin?
There are several reasons why you might experience strawberry skin on the part of your body. However, it is typically due to hair removal and its consequences. The leading causes of strawberry skin include:
Strawberry skin happens when open pores or hair follicles contain trapped dead skin, bacteria, and oil. You expose the follicle or pore when you shave, so air gets inside and turns it dark. Other conditions include Keratosis pilaris, dry skin, and folliculitis.
Strawberry Skin Treatment
Strawberry skin is a common condition, which you do not have to be ashamed about. While it can make people self-conscious, several treatment options can help resolve the issue. You can try home or professional treatments.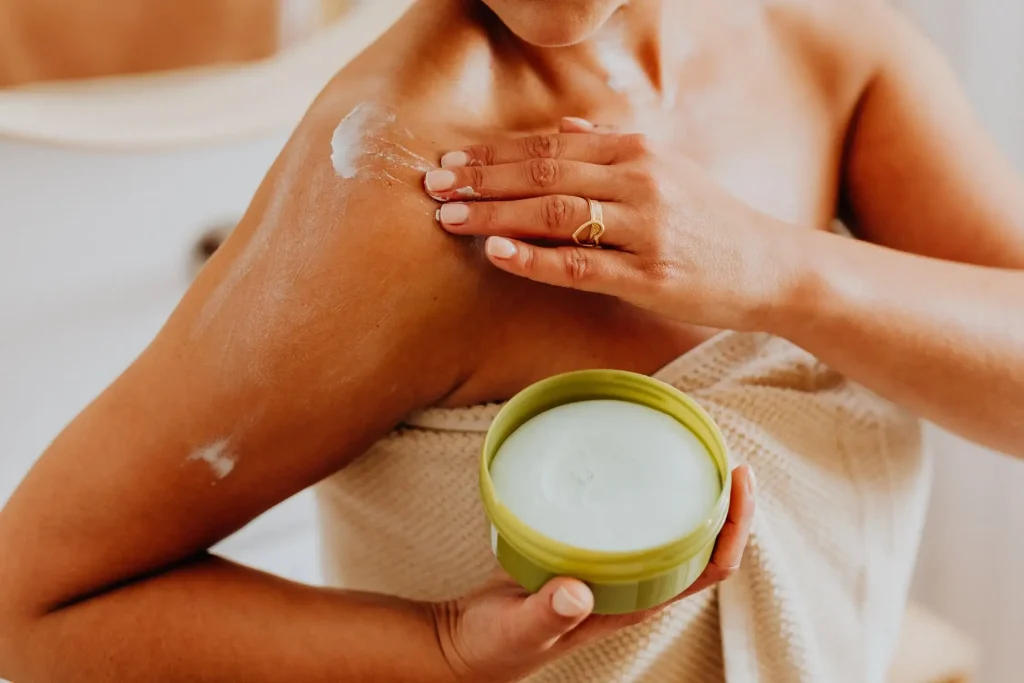 Home Treatments
Home treatment for strawberry skin aims to keep skin soft and hydrated. Exfoliating can help clear clogged pores and dead skin cells. You can also try leave-in treatments that include salicylic acid.
Also, ensure you have the right shaving tools, which you should replace regularly. Always use a shaving cream while shaving to prevent strawberry skin.
Professional Treatments
Another option to prevent and treat strawberry skin is to try professional health removal. You could try electrolysis, which uses electricity to target hair follicles. However, one of the most popular hairs removal options is to try a Laser Hair Removal procedure, which successfully removes hair after several treatments.
Understand the Strawberry Skin Condition
Strawberry skin can happen to anyone, especially those who shave as part of their hair removal routine. Hair removal should make you feel comfortable, not more uncomfortable.
You could decide to let your hair grow free or try the strawberry skin treatment options. Before you know it, your skin will no longer resemble strawberry seeds, and you can flaunt your smooth skin once more.
Did you like this article? We have many beauty hacks for you to try; browse our other posts to learn more!
Read More: Essential Steps for Rejuvenating Your Skin