For many it had been a long slog for the past few months as we saw our favourite sporting events cancelled or postponed, most had seen their last games played toward the back end of March as the coronavirus had then been officially labelled as a global pandemic and all were brought to a halt. Over the past month or so, however, we've started to see many sporting events return across Europe, and with many dates being announced in the US throughout July it sees we may be back to business as usual and with that the rapid return of online betting.
This hasn't been without hurdles though, recent changes to online betting regulation have made it difficult for many punters to get involved – within the UK, for example, credit card betting has recently been banned and the initiative known as Gamstop has been made mandatory in a bid to reduce participation options for problem gamblers but has also had an impact on those without an issue, a number of sites such as Maximum Casinos have offered a place for these players to bet without restriction as many operators are choosing to register outside of the UK to avoid these restrictions.
The first sporting events to return were largely in Europe as football came back in a big way – the first league to get underway was within Germany but other European leagues quickly followed as the UK, Spain, and Italy would all have regular play beginning again toward the start of June. This led to other events getting started too as it was quickly noted that UK racing was set to continue with the Ascot and most recently the upcoming Formula 1 races that will soon be in the UK too.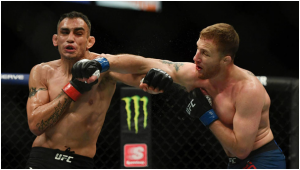 There have been successful events internationally too, largely in combat sports through the UFC – technically the first of all big sporting events to get underway again the UFC had been able to hold four events before any even in Europe, with the first actually becoming the most bet night in the companies history through reports of various betting companies. For others, there's still some time to wait, however – the NBA won't get started until the end of July, the NFL doesn't start its new season until September and the MLB and NHL are still a week or so away from getting underway once again.
There have been some challenges to overcome, many changes in rules and regulations for these sports have made things not so cut and dry as before and this needs to be taken into account if you are going to bet – the odds offered may not be a great representation of what may happen, as we've already seen plenty of upset results, and of course there's still the chance that many upcoming games could still be postponed or cancelled and it's important to keep this in mind. During this time especially, make sure to gamble and bet responsibly, just because the option is there to do so doesn't mean there's any need to hurry back in!