There are so many great types of casino games out there today for you to play. No matter if you enjoy playing online slots, live dealer titles, or regular table games, you are going to have several options to choose from.
There are also online poker sites and bookies for you to check out. Therefore, you are spoilt for choice if one or more of these types of offerings tickle your fancy. However, there can be a huge list of things to consider, which can cause difficulties when you are trying to select just an all-around gambling site to enjoy.
The most important thing is that you will be using a platform that is very safe and sound. Otherwise, you could run into issues when it comes time to withdraw your winnings, or you might have concerns about the handling of your sensitive personal information.
This article will showcase the core aspects of an offering that need to be considered before you create a new account. This allows you to get some peace of mind that you are dealing with the right operator.
Security and Licensing
Naturally, the first thing that has to be considered is whether or not the operator holds any sort of license from a gambling regulator. This is going to showcase if it is serious about keeping its player base safe and sound.
The equality of the regulators does vary widely. You do have the likes of the UK Gambling Commission (UKGC) which makes sure that the highest of standards are upheld. This means that you will be confident that you are dealing with a legit operator if they have a UKGC license.
The Malta Gaming Authority also has a solid reputation for vetting licensees and making sure that they are operating in an above-board manner. Then there are certain authorities like the government of Curacao that do not do too much when it comes to overseeing its licensees. Finally, you will see certain casino sites that do not have any type of license and should definitely be avoided at all costs.
Another consideration is the types of security measures that are in place by a given operator. You want there to be high-quality encryption technology being deployed. This means that all of your data is going to be protected when it is in transit. A variety of secure payment methods is also important, as is two-factor authentication for some people.
Variety of Payment Methods
The best and safest online casinos are going to have a good range of different payment options available to their players. This allows you to choose the option that you prefer the most. This means that you will be able to deposit how you want when you want. Most UKGC-licensed sites will allow you to add funds to an account by using debit cards, e-wallets, prepaid cards, and bank transfers.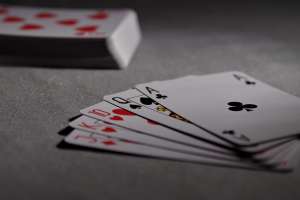 Credit cards are no longer a viable option since a ban came into place on this method. Other considerations include seeing what the transaction limits might be, as well as the processing speeds, and any associated fees that need to be paid.
Bonuses and Promotions
Most players will look at the welcome offer before signing up for an online casino account. This is a nice incentive that can often differentiate one operator from another. These offers come in many different forms and will be of varying sizes.
Checking the terms and conditions of a welcome offer is vital as this is how you see just how good it is in reality. You will find out how you will be able to cash out of this offer and reap the rewards. You might also want to see if the existing payers at the casino site get access to regular bonuses.
Catalog of Games
Having a strong game library is imperative if you are going to sign up for an account. This means that you know that all of your favorite types of games are going to be offered in abundance. The quality of an offering can be seen often in terms of the quality of the game studios that provide the games. This can be a quick way to get a sense of what level of gameplay you can expect if you sign up for an account.
Customer Support and Responsible Gaming
While you hope that there will never be any issues when it comes to an online gambling account, you still want to know that you will be able to get a quick resolution to any issues that do crop up. This means checking to see what types of customer support options are available, as well as the opening hours and response times.
Responsible gambling is another very important topic. If you want to be able to put certain limits or restrictions on your account, then this is something that will need extra consideration.
Non-UK Casinos and Casinos Not on GamStop
Many people are now turning to casinos, not on GamStop like those found on non-gamstop-casinos.com as they feel that there are getting a better all-around experience than UKGC-licensed sites. This is because there are fewer restrictions on the likes of game features, bonuses, payments, and bet sizes.
Many of these casinos not on GamStop are regulated by respected regulators and offer a wide range of great benefits for players. It is up to each and every person to decide for themselves if they want to go down this route or to stick with UKGC-licensed platforms.
The decision-making process
Ultimately, it is up to you to decide which casino site you want to use. There are endless options out there today, with many of them being extremely safe and reliable, no matter what your needs might be.