Do you want to get rid of a tedious job that demands sitting at a desk for several hours? Are you bored with the recurring scenarios, waking up, dressing, and driving to the same office? Do you feel your life is dull and uninteresting? You are not satisfied because you dreamt of adventures and visiting faraway places? Waiting for vacations to watch sunsets and sunrise can be depressing. So why not opt for a job which requires traveling?
This way, you can get what you are passionate about, an opportunity to explore the world, earn money, and build a career that fascinates you. Numerous jobs allow you to have a decent career and a chance to travel. Here are some promising career paths you can take to fulfill your sense of wanderlust.
Since the essence of most of these jobs is about having a keen sense of understanding and perspective on tourism matters, relevant academic experience in Hospitality management areas is necessary. Earning a professional degree will always give you an edge over others regardless of any specific field. Moreover, in the current era, any degree is just a few clicks away. For instance, by utilizing the current virtual model of studies and office work, you can opt for a travel and tourism degree online, which is relatively good.
1. Existing Job in another country
If you're working for a multinational company, chances are the organization has multiple outlets and branches globally. You can try to ask for a transfer to another unit available in a different country and culture. In this way, you'll travel to another place and bring your dreams to life.
2. Flight attendant
One of the finest jobs that allow you to travel is being a flight attendant. By applying for this job, you get an opportunity to visit different corners of the world and meet new people. The plus point is that you'll enjoy rides in heavenly aircraft to several countries where you'll be enjoying enthralling sceneries.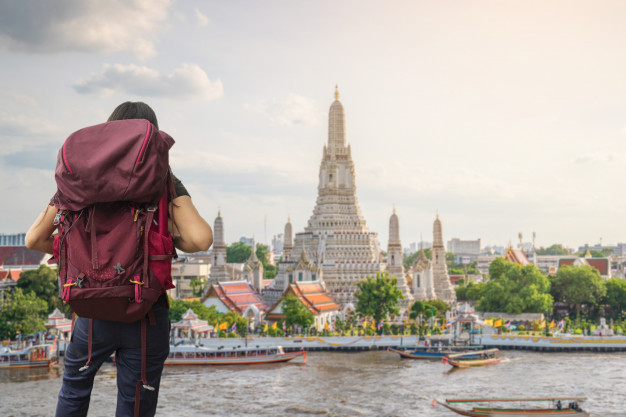 3. Cruise ship worker
In this job, you're going to have a lot of fun and enjoyment. Various areas are present for working on a cruise ship. For instance, you can work in the cruise staff department, technical and maintenance department, security, hotel services, food department, entertainment, guest performances, housekeeping department, etc. Whatever you can handle will open a way for you to your Dreamworld. The advantages apart from salary and free room are too many to handle.
4. Tourists guide
How wonderful it would feel roaming on the streets of your favorite country in a four-wheeler and sharing your passion for traveling with similar minded people.
Tourist guides provide a great deal of information and insights about various places and historical locations. This job is perfect for someone who loves to travel, has confidence, and a significant amount of energy. This job requires a lot of hard work with no time limit, so relentless energy levels become crucial. Meeting new people could be challenging, so great confidence is also necessary. This job is the perfect job for a travel lover.
5. Travelling Yoga instructor
If you love yoga, then why not make it your career choice. Yoga instructors can be personal trainers who can teach yoga, Zumba, and dance. A travel yoga instructor, to take things further, teaches tourists in a local gym personally. So you can have a job to teach foreigners in a different land. In this way you can pursue your career and live your dreams, you'll even get a chance to try new foods, and learn from other cultures. This job doesn't demand much, only a yoga expert and good at explaining what you do. You'll have to offer your services for a few hours as an instructor. The rest of the time you can enjoy. It's a super cool job for people who are fond of traveling.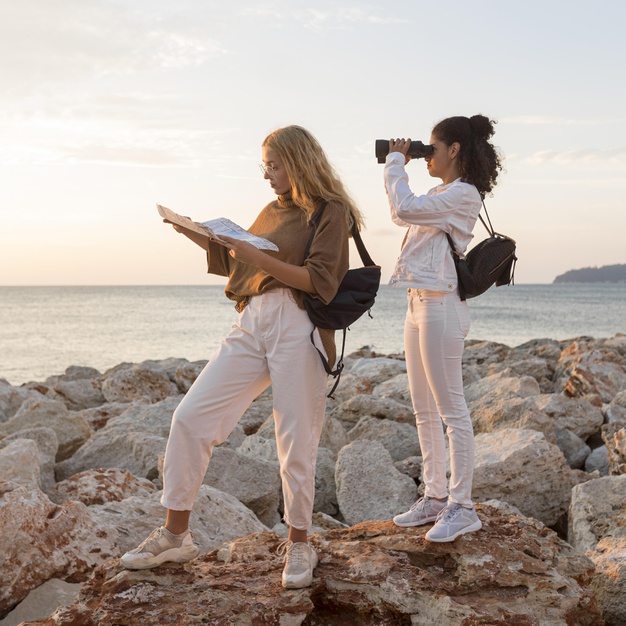 6. Babysitting
Babysitting is best for those who like to travel and are also crazy about kids. Babysitting services are present anywhere in the world. You'll have to work a couple of hours for this job, and the remaining day will be yours. When you have visited your current destination, you can see a new place and babysit at that place. So it's a complete package of your passion and meeting new people, and looking after cute little kids.
7. International aid and development
The international aid and development workers help and assist people in developing tasks on a global scale. Aid works include immediate response to emergencies, assisting those affected by natural as well as human-made disasters. It is a challenging job, but you'll enjoy it because you'll get a chance to serve humanity all around the different parts of the world. Those smiles that you spread upon affected people's faces will have a positive, soothing, and long-lasting effect on yourself. But for this, you require an international development or social science degree. Managing under pressure and admirable decision making is also appreciated.
8. Professional Chef
If you have that magic in your hands to cook delicious food, then you should look into this job. Requirements include a legitimate, authentic experience that would allow you to work at kitchens in hotels, cruise ships, etc. Also, you can self employ yourself if you have fantastic cooking abilities and social marketing skills. A page on Instagram or Facebook can be your platform where you start your work. In this way you don't have to be limited to any place, wherever you go, you can earn a handsome amount and enjoy.
9. Self-employment
Lastly, there's the most unique and self-centered way of creating a job out of traveling: Self-employment. It refers to developing your career. You have to find out the talents and skills within yourself which you can utilize in freelance work.
Freelance work is a broad category touching upon aspects like content writing, blogging, social media management and photography, and many more. So, whatever your strengths are, utilize them to find an opportunity to earn and fulfill your fantasies.
Conclusion
These are some career ideas for the people who want their lives to be colorful and desire a career. You'll get plenty of time to visit places and entertain yourself with the beauty of this world. So have fun and keep warming your pockets as well.